There are quite a lot of dresses, and styles of dresses, that are trending right now. A lot of them are quite the statement in one way or another. Either by volume, silhouette, pattern, material or color. We have the puff dresses, the slip dresses, the pastel dresses, the smock dresses and so on. The statement dress 2020 is not always the easiest one to style though, so here's an article on how to work that vibrant style!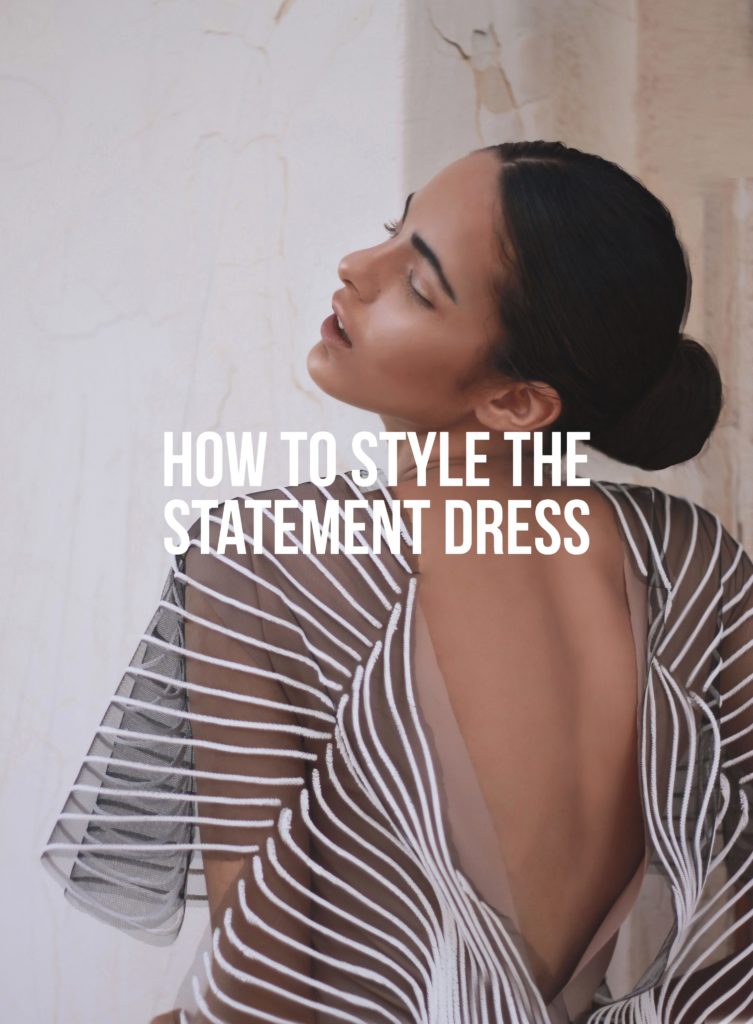 Statement Dress 2020
With Petite Shoes
I don't really have a better name for the style of shoes I think are a good match with the statement dress 2020 than petite shoes. With petite shoes, I mean shoes that are petite in their style. They're defined, they're fitted, and they're often a bit elegant. Kitten heels, mules and ballerinas are typical examples with this style of refinement. The petite shoes are a great match with the statement dress as they're neutral, but still manages to balance the popping style. This style of shoes is specifically great with dresses that are quite voluminous or detailed. 
With Hair Accessories
Another chic thing to do is to add hair accessories. Embrace the preppy style of the dress with more preppy details, to put it simple! An Alice headband will get the hair out of your way, whilst a hair barrette will keep your fringe in place. A scarf around your hair tie will also embrace the luxe vibe. As I've written about in earlier articles on the statement dresses, sometimes it's also a good idea to work the dresses with a structured hairdo. Like a high ponytail, a bun or a braid. Just to get that hair out of the way! 
With a Neutral Bag
When choosing your bag, make sure you choose a neutral one. It doesn't have to be neutral when it comes to color or pattern, but it can be a good idea to choose a bag that's quite neutral in its design. Like a round-shaped bag or a square one. Adding some geometry to the statement dress will balance the style. However, if your dress is sans pattern or crazy texture, don't be afraid to go for a colorful bag or patterned one. Also, pastel dresses are so cute to match with pastel bags!
Folks! How do you work the statement dress 2020? Let me know your styling tips in the comments below! Xx