Folks! The blazer is a reliable clothing for spring 2022. Especially blazers that are more statement, such as patterned ones or blazers done in leather. Here's an article on how to style the statement blazer 2022: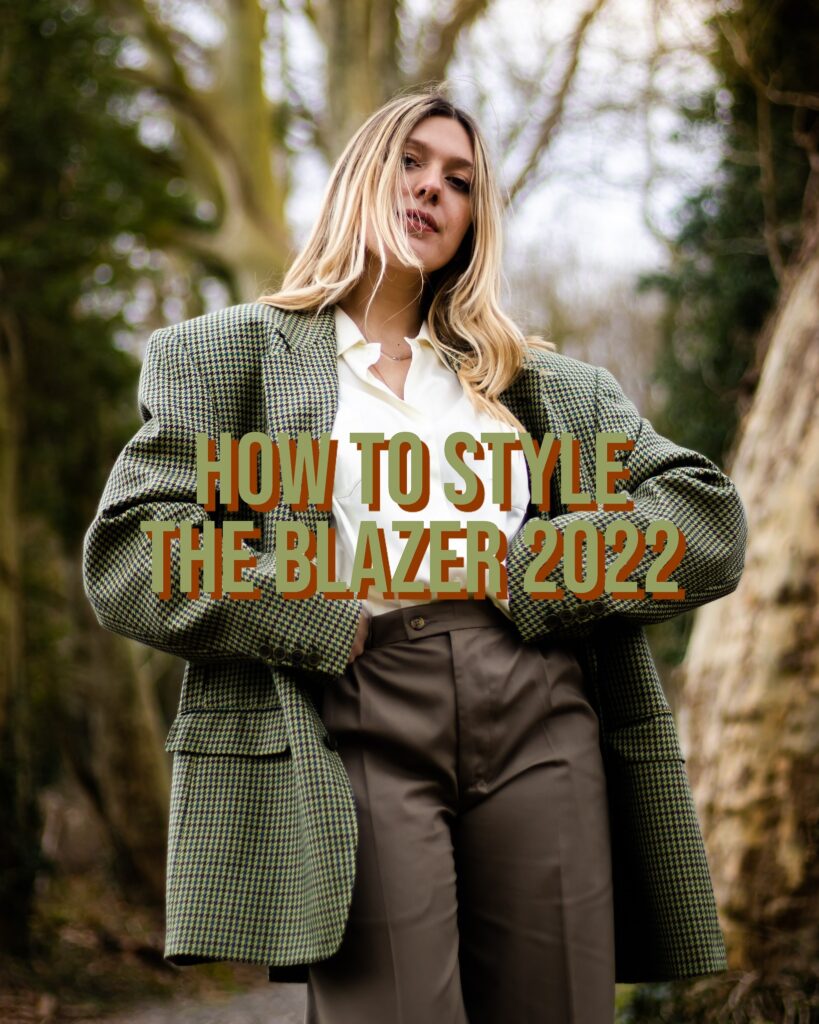 Statement Blazer 2022
Balance It
One way to work the statement blazer is to balance it. By balancing the piece, you'll have a more wearable outfit as the blazer will "blend in" better with the rest of your clothes. You can balance the statement blazer by adding more statement details. For instance, a zebra blazer and neon pink shoes will complement each other. Or a brown leather blazer with an orange leather bag will also balance each other. Simply put, add more statements to make the outfit more neutral. 
Match It
It's also a good idea to match the blazer. For instance, if your blazer is a dove blue: add more pieces you have in dove blue. Or if it's patterned, add a similar pattern for a stylish effect. You can also add accessories that reflect one of the colors/some of the colors of the patterned blazer. I also love the idea of going for matching pants or skirt to make the outfit more cohesive.
Let it Shine
Or just let the statement be a statement! You make this happen by keeping the rest of your outfit neutral. For instance, if you have an orange blazer, keep the rest of your outfit white or beige. Or if the blazer is patterned, make sure your pants are sans pattern. It's quite easy to pull off an outfit with only one statement. It's like the outfit is already good to-go as you don't need to fuss too much with the styling.
Folks! Do you own a statement blazer 2022? And how do you wear it? Xx