The midi skirt is a fall wardrobe staple for sure no? I feel like I write an article every fall about how to style the midi skirt, and every year with some new ideas. Well, here's how to style the midi skirt fall 2021: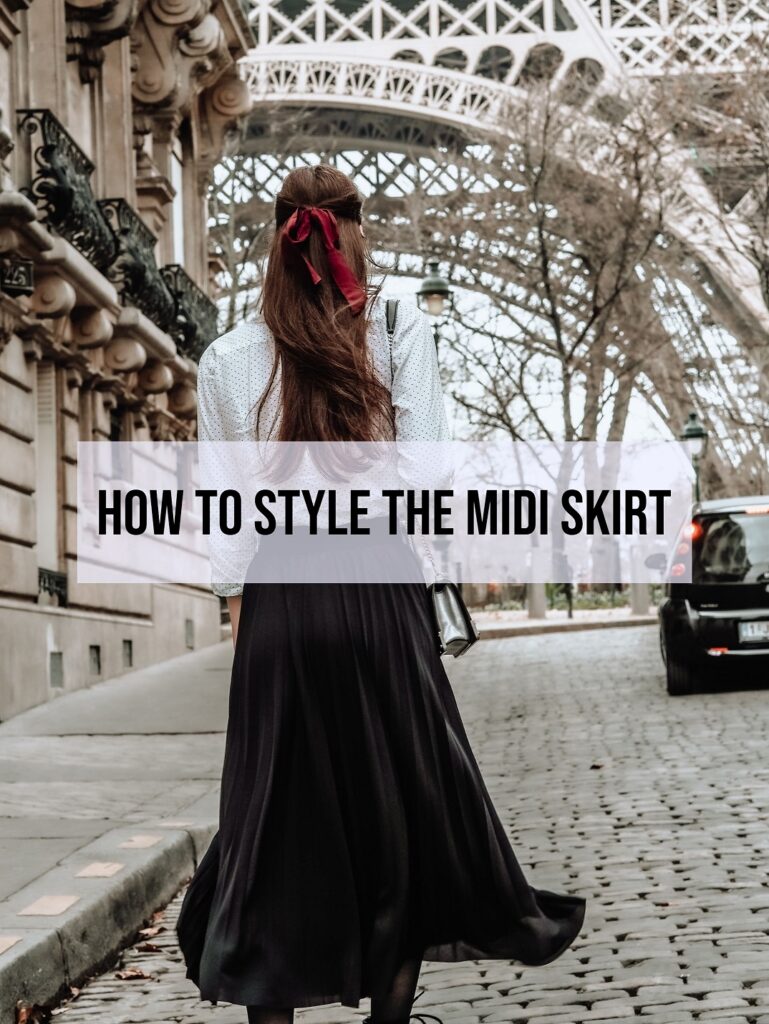 Midi Skirt Fall 2021
With a Chunky Sweater
I love the idea of creating a more "casual chic" outfit with a midi skirt and a chunky sweater. I love the idea of going for a sweater that's a bit longer, and creating a lower focus point in the outfit. If you do this in combination with a pair of heels, you'll have a quite fashionable, but different, outfit. You can also tuck your sweater in if you want to go for a more traditional outfit. Layer up with a shirt under if you want to create a more preppy look.
With a Leather Jacket
It's always a good idea to mix and match different materials, and a midi skirt with a leather jacket sounds like a match made in heaven if you ask me. The leather jackets are trending atm too, so if you have one in your closet, work it with your midi skirt. You can make this outfit combination less intimidating by going for a lace top, a puffy blouse or just a simple t-shirt. If it's a chilly day, go for a sweater under. 
With Chunky Sneakers
If you want to make your midi skirt more casual, go for a pair of chunky sneakers. This will add that street style vibe to your look. You can go for sneakers that are matching the jacket/top for a cohesive look, or choose some sneakers that are matching the skirt for a more elongating effect. If you don't want to go for shoes, work boots with a high shaft. If it's not too cold, go for some kitten heels!
Folks! How do you style the midi skirt fall 2021? Let's chat in the comments below! Xx