I know some people are not too keen on wearing dresses for fall, especially not maxi dresses. They tend to look a bit chunky and overwhelming when paired with boots and oversized coats. I do think however that maxi dresses are great for fall, you just gotta know how to style them, so they'll stay in place.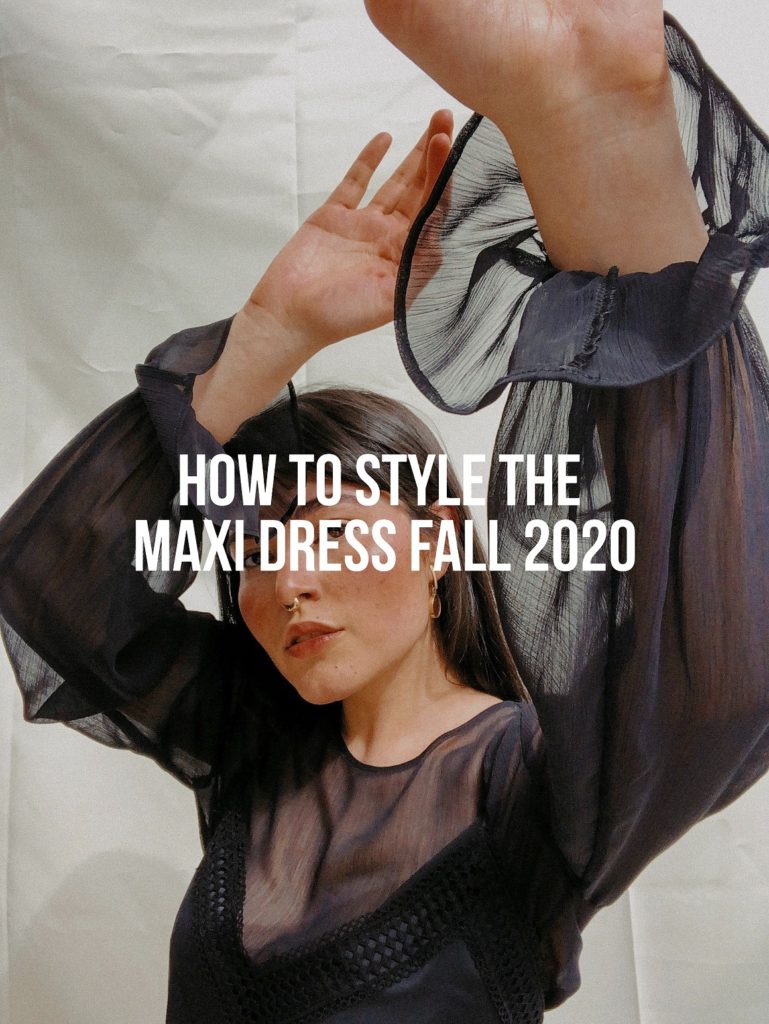 Maxi Dress Fall 2020
With Tight Boots
My favorite fashion hack is to pair my maxi dresses with fitted boots. Preferably high boots, so they'll act both as tights and shoes. This will make the look less messy and more clean as the fitted style will balance the flowy maxi dress. Even better if the boots comes with a high heel. It will carry the "weight" of the dress even better. If you don't own a pair of high boots, go for tights/pants in the same color as the boots. That will also create a more neat impression!
With a Cropped Jacket
Another way to deal with a more voluminous maxi dress is with a cropped jacket. That will create a more dimensional look. A cropped jacket can favourably hit the waist or the hips, structure the outfit. A longer jacket could also work, but keep in mind that it'll add to the "heavy" impression with a lot of heavy fabric together. That's why adding a shorter jacket will balance the look favourably. If you don't own a jacket, layer up with a shorter cardigan or sweater.
With a Belt
Another way to deal with the maxi dress fall 2020 is to add a belt. Oversized belts are really trendy right now and pairing them with a maxi dress will embrace a 70s' vibe, which is the trendsetting decade this fall. Remember to pull up a bit of the fabric, to make create a more natural, casual, impression. It'll also flatter the dress better.
Folks! How do you work the maxi dress fall 2020? Let me know in the comments below! Xx