Here's an article on how to style the floral dress 2023! Is there a better time to work florals than for spring? Groundbreaking, right? The floral dress 2023 is definitely influenced by the 70s' Bohemian vibe, if you are to go for the trendy route, but any kind of floral is of course welcome.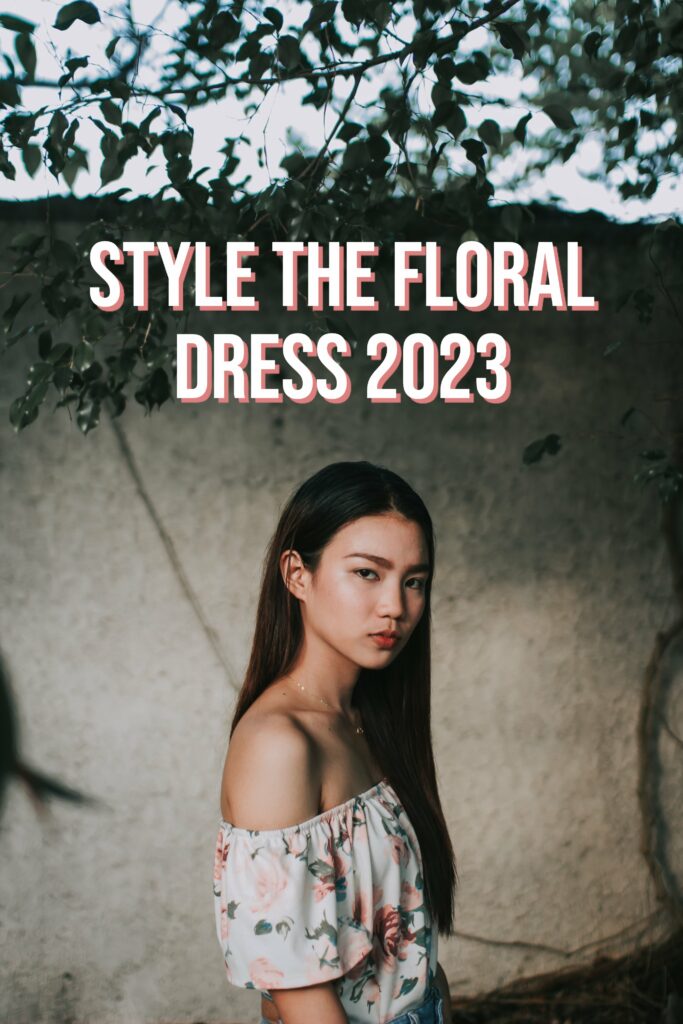 Floral Dress 2023
With Denim
Denim is a superb material as it's a neutral. Doesn't matter what floral print you work with, the denim jacket will be your friend to make the item pop. I do think brighter denim is more chic compared to darker denim, but all shades go. If you want to step out of your comfort zone, go for jeans under for dress! This works if your dress is done in an a-line silhouette, as you need the width to fit the jeans under. The jeans can be any style, but flared are chic with a pair of heels.
Elevate the Colors
Of course, I can't write this post without mentioning me method of making a pattern pop! Take one of the colors from your floral dress and go for that one for all accessories/jackets/shoes etc. For example, a dress with a lot of orange in it; go for an orange bag (or similar color) and orange shoes and so on. This will elevate the dress as well as making your outfit more colorful.
With Sneakers
Balancing a preppy floral dress can be done with a pair of sneakers. Chunky sneakers have been trending for a while now, and are an obvious pairing with preppy dresses. You can also go for boots, or a chunky pair of sandals! The idea is to make your floral dress more casual and maybe even wearable. If you on the other hand prefer to make it more preppy, go for ballerinas, kitten heels or just casual heels in general.
Folks! How do you wear the floral dress 2023? Let me know in the comments below! Xx