Folks! I feel like we need to talk more about the puff sleeves 2020. They're kind of everywhere right now, commonly done as blouses, dresses, crop tops, sweaters, blazers and even cardigans. With all the volume going one, they're not the easiest to style, but quite the treat once you know how to pull them off!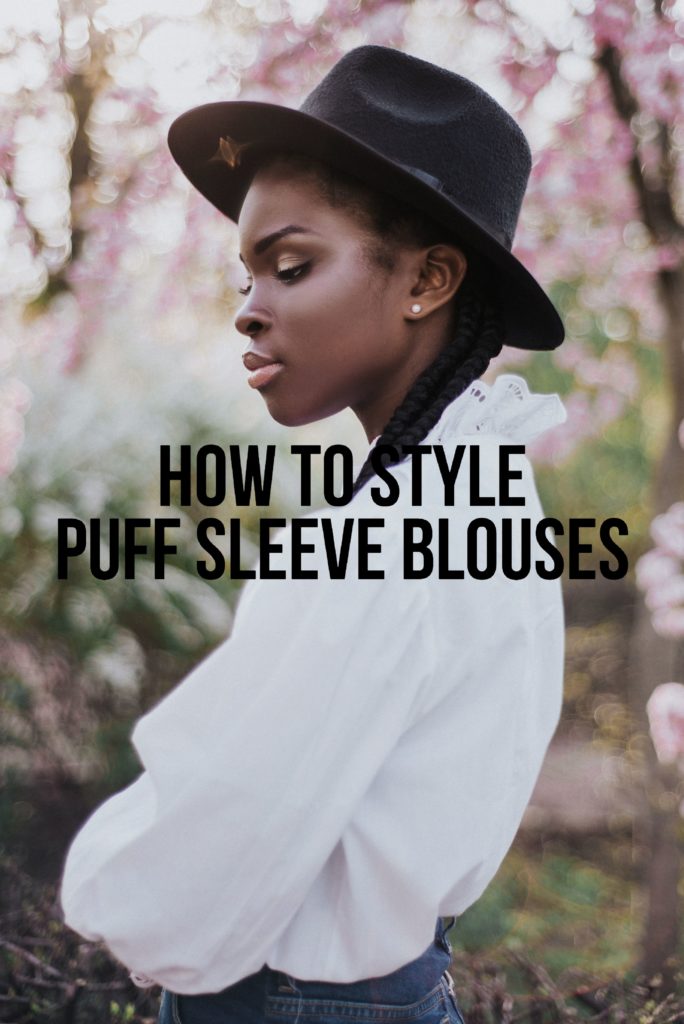 Puff Sleeves 2020
With Statement Sunnies
One of the most important things to think about, regarding the puff sleeves, is that they're voluminous and quite flowy in their appearance. That's why it's nice to balance them with some structure, aka statement sunnies! Sunglasses often comes with a distinct, sharp, frame that contrasts organic shapes such as the statement sleeves! As the sleeves are close to your face too, you get a forceful contrast with the statement sunnies not far from the sleeves.
With a Structured Hairdo
Another thing you can do, if you wanna skip the sunglasses, is to do a structured hairdo. For instance, a tight and high ponytail, a low bun, a half-up/half-down hairdo – choose whatever works for you. But it's a good idea of getting the hair out of the way so the spotlight will be centered to the sleeves. Going for a hairdo will give you a more clean outfit, which will look more tidy and "put together". You can of course also pin back part of your hair with some stylish hair barrettes, a headband or a scarf.
With Sneakers
Lastly, the puff sleeves 2020 tend to be a bit preppy. One way to fix this "problem" is to work the puff sleeves with a pair of sneakers. This is especially chic if you wear a puff sleeve dress. The sneakers will add a casual touch to the outfit. Sneakers are also perhaps the most comfortable shoe there is, perfect if you like walking a lot! You can go for a pair of chunky sneakers if you like the trend, but a pair of vans or so are equally chic and simple! 
Folks! What are your thoughts on the puff sleeves 2020? How do you wear them? Xx