Prints are always a good idea if you ask me, but perhaps at their best during spring and summer. There are a lot of stylish prints that are trendy right now and fun to infuse in the spring fashion. What's generally a good idea when it comes to spring fashion is to focus on bright colors and clothes that are easy to layer!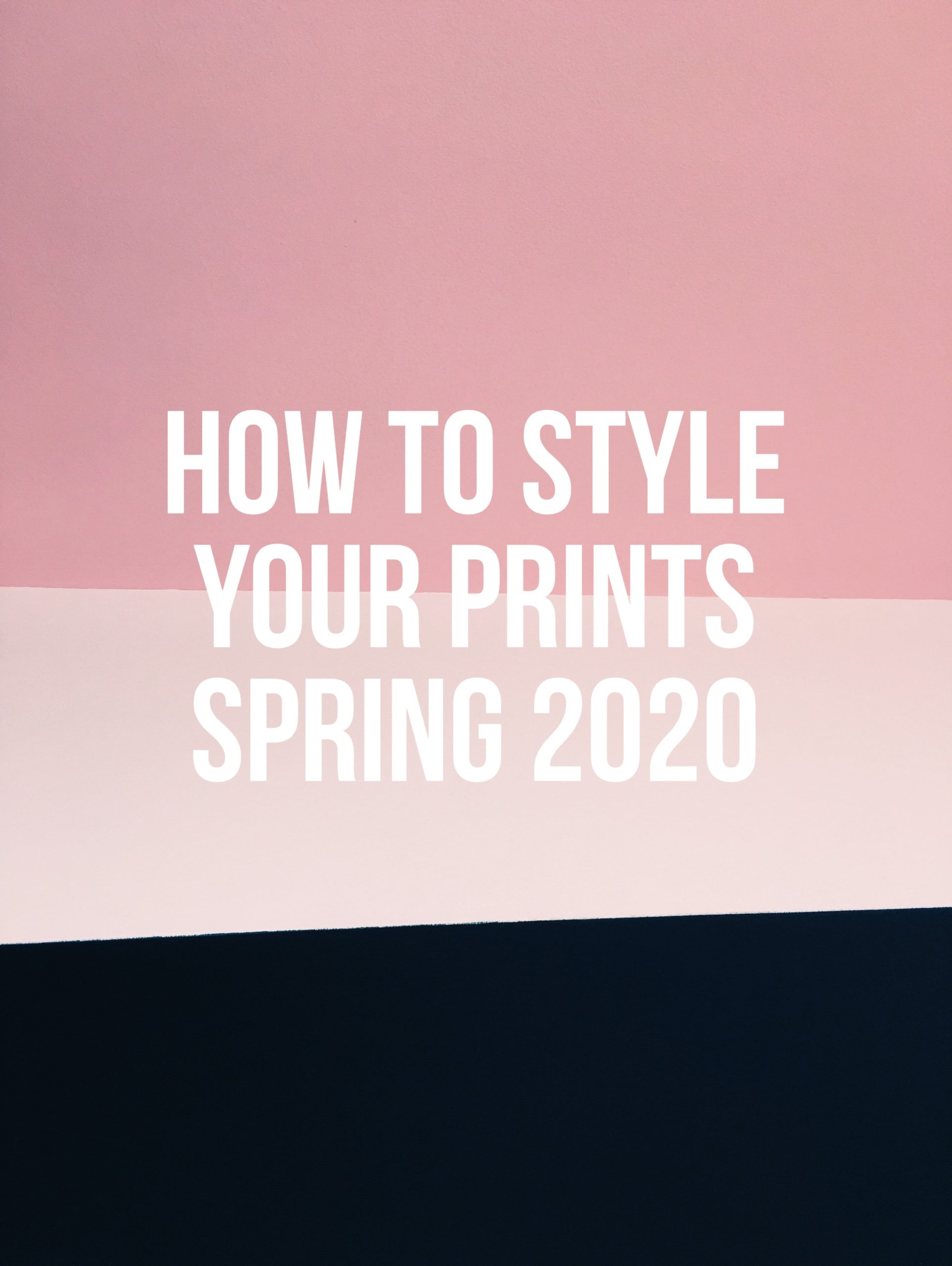 Style Prints Spring 2020
Stripes
So stripes are perhaps the most neutral and basic pattern there is. They're easy to style, their wearability is high and they're a must for spring. Some simple ways to work a striped top or dress is to layer with a leather jacket/blazer/denim jacket. You can layer it up with a colorful scarf or a floral one to make the outfit pop a bit. Stripes are also chic to pair with camo and leopard! If you're working a striped top and a pair of leopard boots, don't be afraid to work them in the same outfit. Some black jeans or casual boyfriend jeans could be a stylish match. Stripes are also powerful with red as well as pastels and navy blue. 

Leopard Print
The leo print is always a good idea if you ask me! The animal print has also been extra trendy the past seasons, so there's probably a high likability that you own something in leopard. I like to pair the leopard print with brown, camel and orange. Keeping the color scale warm, in other words. Leopard with pastels can also be chic, especially lavender, baby yellow and mint green. Leather, suede and denim are chic elements with leopard, but I'm also a fan of anything knitted, some straw accessories or embellishment. Like a pearl headband with a leo dress or statement earrings!

Polka Dots
There are several ways to pull off the polka dots! Pairing the circles with other geometrical patterns can be a good start, for instance stripes or a check/chess pattern. The polka dots are also stylish with floral patterns as they're clashing completely. Maybe it's the 1980s vibe, but polka dots are also chic with pastel. In true spring mood, I love the idea of layering up a polka dot skirt with a simple white t-shirt, a leather jacket and a pair of statement sunglasses. If you want that pop in your outfit, adding red to your outfit will make the difference! Want to keep it clean or classic? Go full white!

Folks! How are your styling prints spring 2020? Let me know in the comments below! Xx