Here's an article on how to wear prints fall 2021! It's easy to forget about the prints when you're wearing a lot of layers and heavy coats. But there are ways you can still add prints to your outfits. Here's how to style prints fall 2021: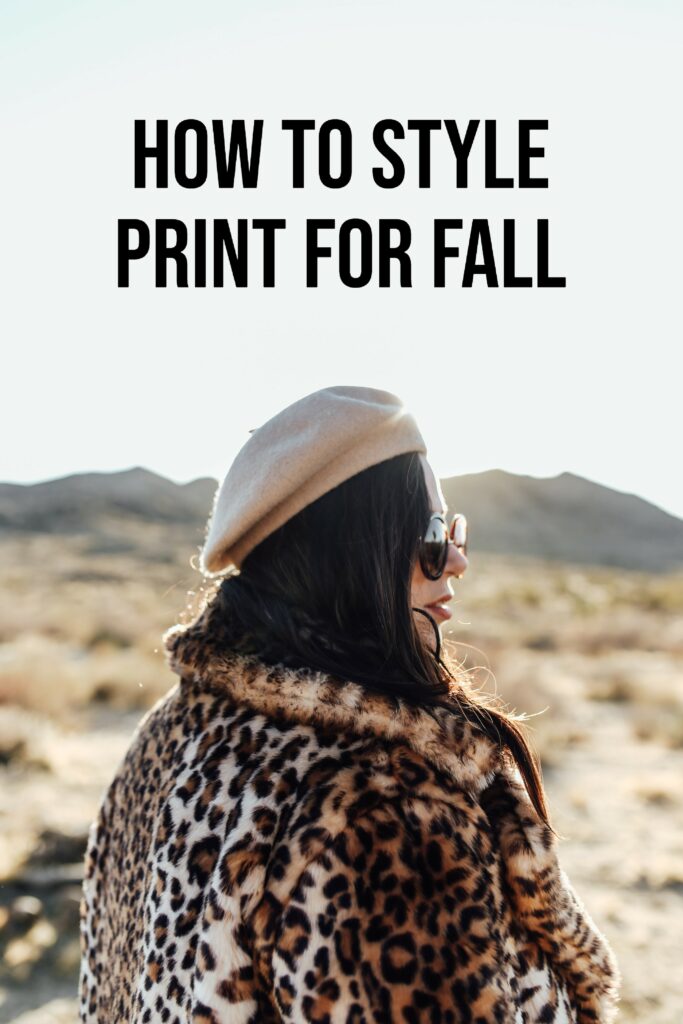 Style Prints Fall 2021
Balance the Colors
If you're working a patterned top/dress/pants you should definitely make sure it matches your coat. This will create a more coherent outfit, and you'll look more "put together". You could also balance the colors of your print by adding accessories in the same or similar hue of the print. For instance, if your print has some green in it; add green shoes or shoes with some green in it. Simple as that.
Match the Statement
Another more bold idea is to add more prints. For instance, if your clothes are patterned, add some patterned accessories. You could have a floral dress with a leopard bag, but let your big ol' coat be a neutral element in between. Or it could be patterned boots with a black outfit and a patterned bag to contrast it. If you want to make this look more wearable, choose the patterns in same or similar hues.
Add a Scarf
A really, truly, basic outfit hack is just to add a patterned scarf. Invest in a floral print or animal one for a more timeless look and make it work with whatever jacket/coat/sweater you're wearing. I like the idea of letting the scarf just hanging around your neck as it'll add some length to your outfit.
Folks! How are your styling prints fall 2021? Let's chat in the comments below!