I feel like it's been a long time since I last wrote about prints? Like, a classic article on how to style prints and how to make them fit your style specifically. There are of course more trendy prints than the ones mentioned below, but this is a start at least. Here's how to style prints 2021!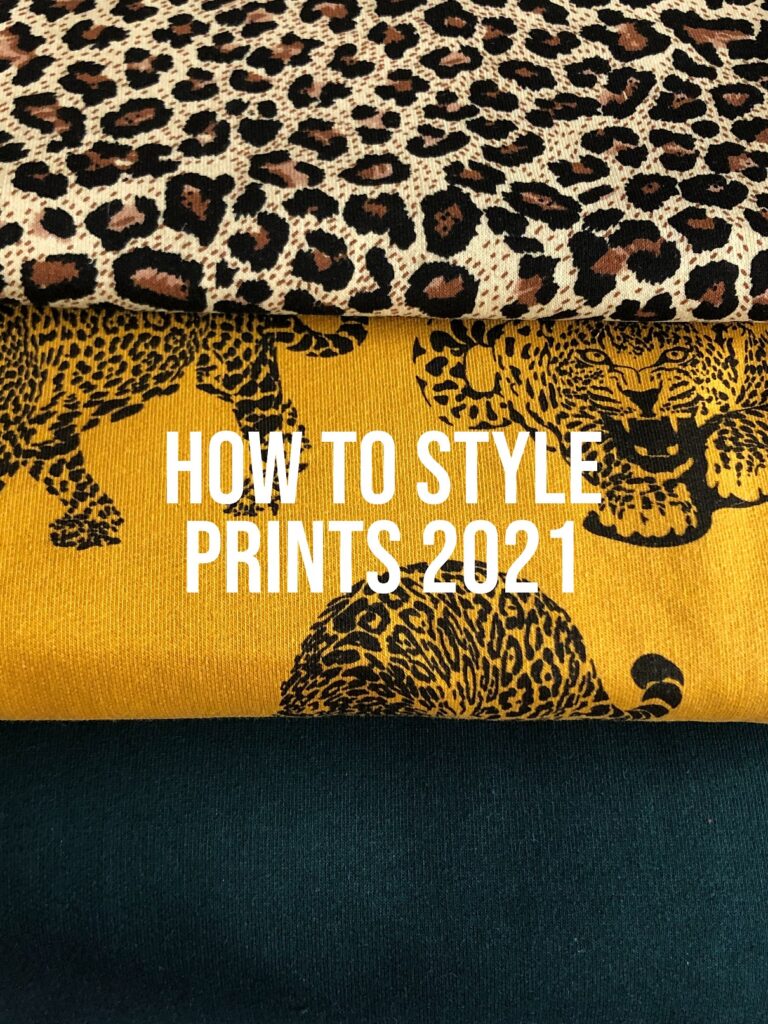 Style Prints 2021
Animal Prints
There are mainly two animal patterns that are trending, and that is zebra and leopard (the snake print is also having a moment though). Zebra is traditionally done in black and white, whilst leopard is done in black, beige and brown. Although it's two different color scales, leopard is fairly neutral with the black, beige and brown tones. That's why both of the animal prints can be styled similarly. For instance, both works great with pastels! Lavender, mint green, baby pink, baby yellow and so on. As zebra is done in bw after all, it's better suited with stronger colors such as neons. But! Leopard works with neon colors too, but be aware of the statement effect. Leo is especially superb with warmer colors, such as orange and camel – keeping it monochromatic but a bit mixed up. Forest green, navy blue and apple red are also superb. As for print mixing, you can get some ideas from this article! 
Polka Dots
The polka dots are always a good idea. Doesn't really matter if they're done in classic black and white or with any other colors! Just take the background color or the color of the dots, and match either your accessories or the second clothing piece! That means, red dots are adorable with a red bag, or a white background is superb with white shoes and so on. If you want to make the polka dots more interesting, I suggest you pair them with another print. Florals are always superb for printmixing, but leopard and stripes could also do in this case. If you're not too sure about mixing and clashing, go for one print for clothes and one for accessories. You can also do the prints in the same color for a more cohesive look!
Check Patterns
All kinds of check patterns are trending right now! Both the more retro gingham and the classic glen plaid. How you can style these trends depends on what kind of pattern there is. Gingham in general is stylish to keep intact with more pastels, bright colors and a more preppy fashion. As the glen check is a bit more preppy, you can mix it up with some denim, leather or sneakers. When it comes to making the outfit more cohesive, as mentioned above, it's a good idea to match the colors of the outfit with the color(s) of the pattern. It will give a less messy impression. Read more about how to style gingham here, and how to style the glen plaid here. 
Folks! What are your thoughts on these prints 2021? How are you going to style them? Let me know more in the comments below! Xx