Pink is not a color people usually opt for for fall, right? Well, maybe it's time to change your mind because this is one fashionable color indeed. Here's how to style pink fall 2021! And oh, find more articles on fall fashion 2021 here.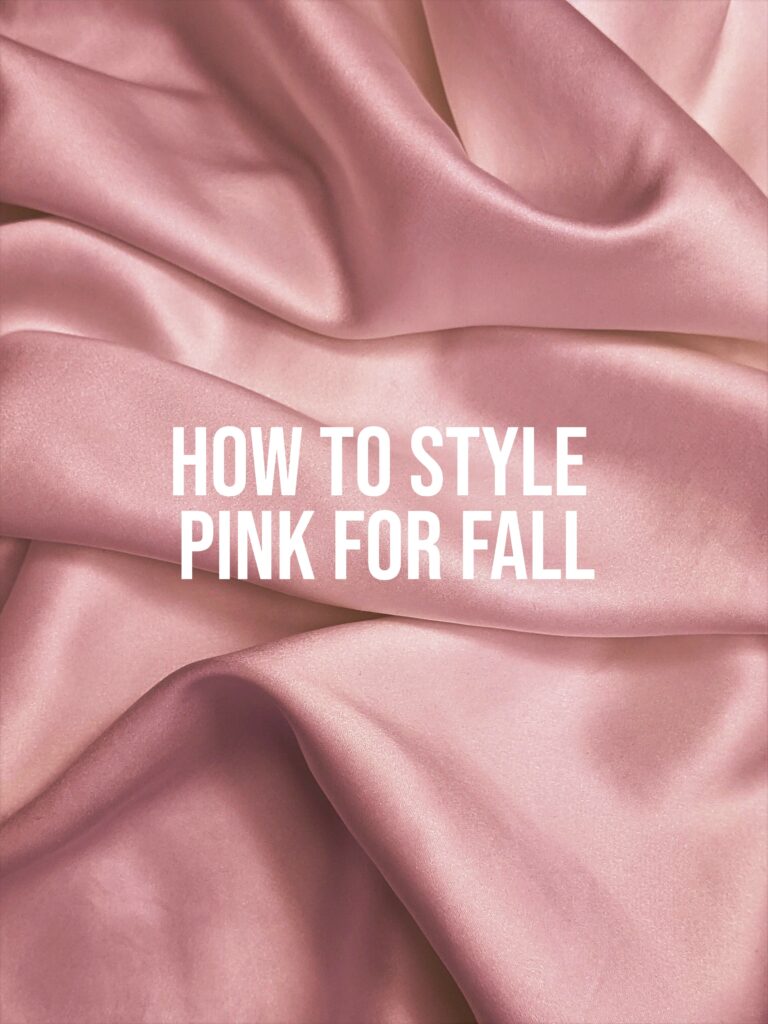 Pink Fall 2021
With Beige/Brown
Beige and brown are two colors that can be treated in the same way, and this means that both are also a superb match with pink. It might sound like an unusual match, but I'd say it should be more loved than what it is. There's something about the fluffy vibe of pink that's perfectly balanced by the timelessness of beige and brown.
With Burgundy/Oxblood
Burgundy is a gooorgeous match with pink. Pink definitely brings out that sweet vibe of the purple style. I love the idea of going for pink as the highlighting color in an outfit with burgundy. If you want to try something more bold, go for oxblood and pink. It's so stylish with red and pink in general, but the intensity of oxblood with the lightness of pink; match made in heaven!
With Denim Blue
Also, let's not underestimate pink with a denim blue! Denim blue is a neutral, and it goes really well with pink. Love the idea of going for a pink jacket/sweater and some stylish denim blue jeans. Even more fun if you add a denim jacket for a monochromatic outfit. You can also just go for pink accessories, for a more easy look.
Folks! How are you wearing pink fall 2021? Let me know in the comments below! Xx