I wrote about how to style pink fall 2021 in this article, and a bit about how to style orange here; but shouldn't we have an article that's only for orange 2021? Yes, I think so indeed! Orange is such a superb color for fall and totally in vibe with the fall holidays.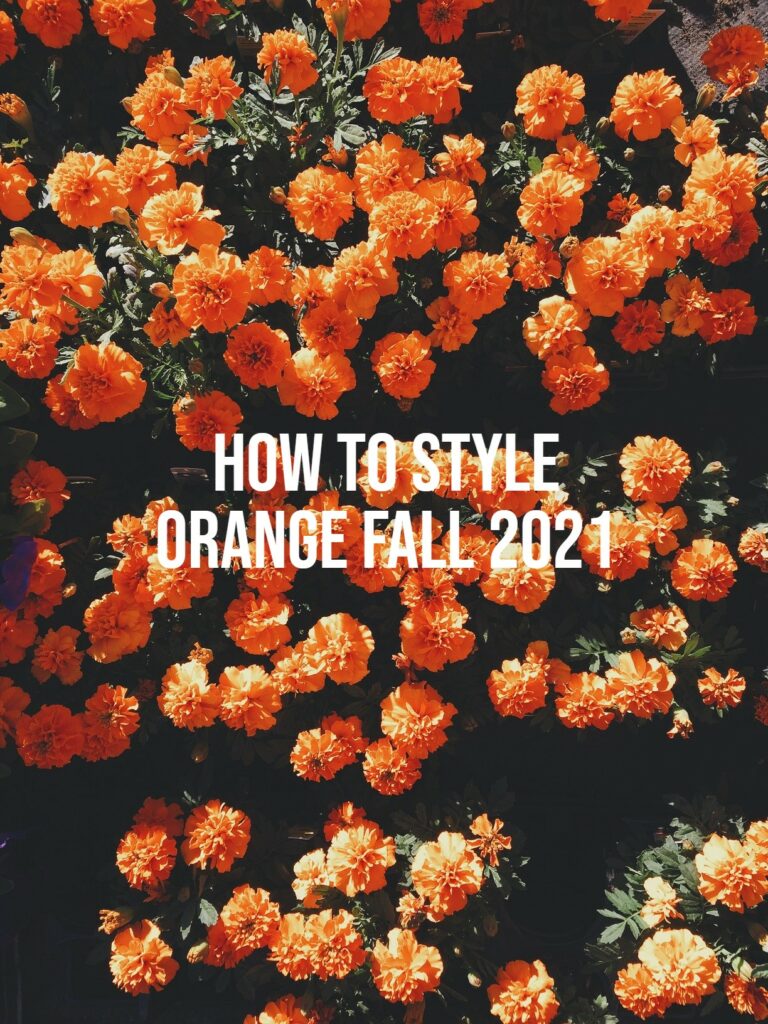 Orange 2021
With Fall Colors
Orange is a gorgeous color with the other fall colors. Orange and navy blue is a preppy combination, and orange and forest green definitely has a luxe vibe to it. It's also a good idea to try orange with wine red for a more rich color combination. If you own anything orange, try it with the fall colors. Mix and match as you'd like.
With Beige/Brown
It's easy to wear a lot of brown/beige for fall, which is totally fine, but if you want to add some more life to your fall fashion; add some orange! I wrote that pink is also a good combination with the duo, but indeed is orange a level up. Doesn't matter how you mix or match, but if you own a beige coat and some orange accessories – it's a must to go for it!
With Yellow
Orange and yellow is another intense, but lovely duo. If you have the opportunity to try them together, absolutely go for it. Especially for fall, a mustard yellow and orange can be a nice combination. Yellow will bring out the intensity of orange, which will give the entire outfit a nice pop.
Folks! What are your thoughts about orange 2021? Let me know in the comments below! Xx