Knitwear is always a must for winter, but this doesn't mean that we have to wear it in the exact same style year after year. Mixing up the way you style knitwear winter 2022 will challenge your styling skills positively and you'll probably discover new ways you enjoy to wear knitwear. Here's how to style knitwear winter 2022: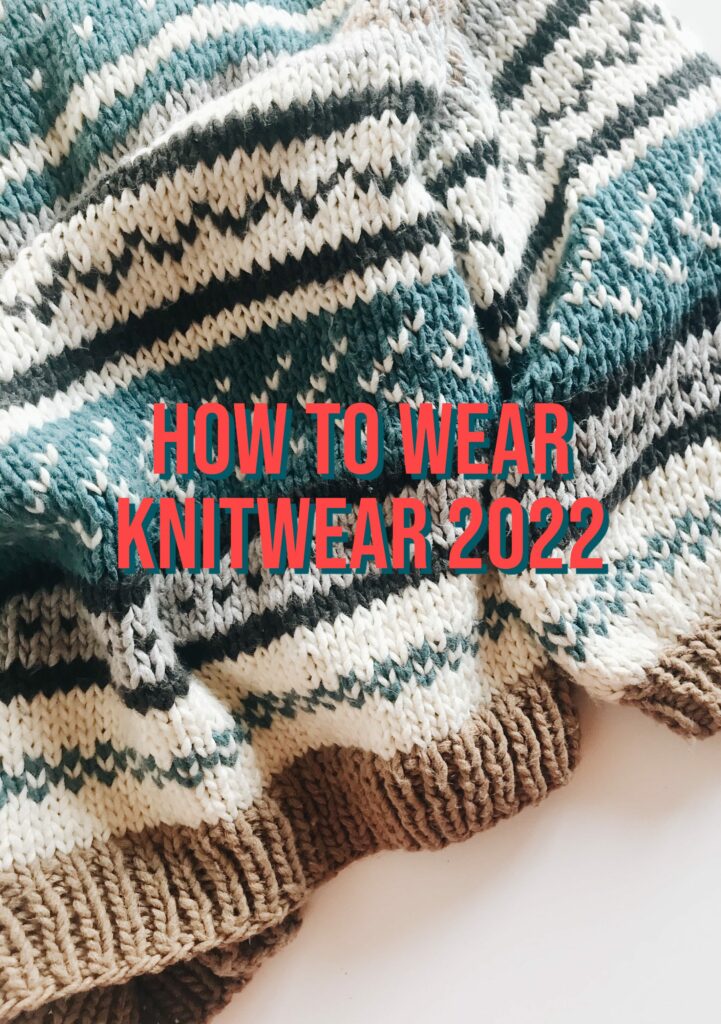 Knitwear Winter 2022
With Leather
It's of course a must to work your knitwear with leather! The two are such a superb contrast with the soft texture of knitwear and the "rough" style of the leather. The most obvious way to style these two are to work a knitted top with leather pants/skirts. But you can also go for a knitted sweater with a leather vest or jacket. Mix n' match with what you have.
With Silk
Silk is another gorgeous material to pair with knitwear. Stylish to go for a silk skirt with a knitted sweater. Or how about a silk dress with a knitted cardigan? You can also go for a knitted sweater and tie a silk scarf around your neck or your hair.
Layered Up
The knitted vest is HOT atm and of course it should be a part of your winter wardrobe. Work your knitted vest with a simple t-shirt under, or go for a classic shirt. You can also work your knitted vest with a knitted sweater under. Love the idea of going for similar colors too. Like a red vest with a pink shirt under. Or a classic blue shirt with a blue patterned knitted sweater over.
Folks! What are your thoughts on knitwear winter 2022? Let me know in the comments below! Xx