I think it's about time we have a conversation about jewellery 2021! Although many of us are wearing jewellery daily, without paying too much attention to the styling, it can be a good idea to work on the details! Sometimes changing one necklace can make a big difference in an outfit. Here's how to style jewellery 2021: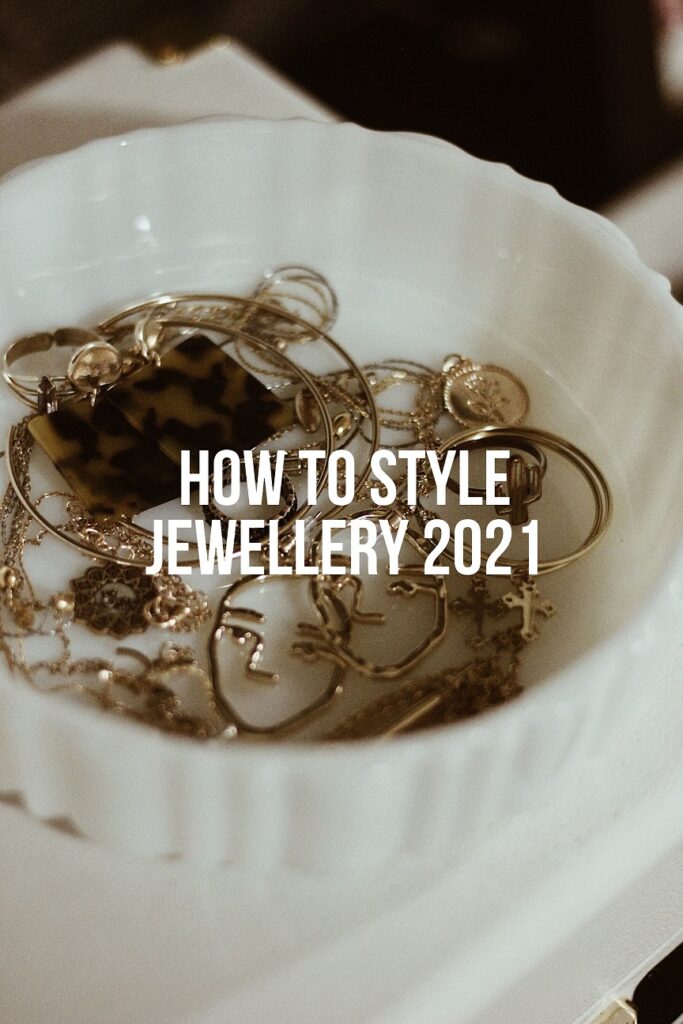 Jewellery 2021
Matching
One easy way to get jewellery right is to match it! Yes, either you match your clothes/accessories with your jewellery or you match jewellery with more… jewellery. I'm talking gold with gold, silver with silver, rosé with rosé and so on. This means that your rings should be in the same color as your earrings for instance. Matching your jewellery like this will create a more cohesive and less messy impression. Of course this also depends on how much of a statement your jewellery is. If it's eye-catching, you should be more specific with this. If it's about subtle pieces, you can mix and match more freely. Another gem when it comes to matching is about matching the jewellery with your clothes. This is extra helpful if you have colorful jewellery as it's easier to match with your clothes. It can be about an orange paisley pattern and orange earrings, or a red bracelet with a red polka dot print and so on. 
Layering
Layering is also a good idea. Especially layering thin necklaces have been a trend the past years. Preferably v-shaped necklaces in different lengths, as it creates the illusion of a bigger necklaces. Layering can also be done with earrings. It's often a good idea to let the biggest earrings be closest to the face and let the smaller ones be away from the face. You can also layer with rings, and it's good to work with different sizes to create a more dynamic and interactive style. For instance, a bigger ring with two smaller ones. Or a big ring and a medium one! If the rings are matching, it's easier to add more rings without creating a messy look.
Statements
As for the statement of jewellery, it's a good idea to let them have the spotlight – something which is done by styling them in a neutral way. Surely Iris Apfel is also the way to go when it comes to this, but in my experience, the majority of people prefer to play it more subtle. So what you should do is that, if you're wearing a statement necklace, choose a neutral top/dress to go with it. If you're working a statement ring, keep your nails in a neutral color. If your earrings are oversized and heavily embellished, keep your hair in a bun/ponytail and avoid necklines that draws attention!
Folks! How do you style jewellery 2021? Let me know in the comments below! Xx