Faux fur is a major trend in 2022. Or honestly, it feels like the faux fur is always trending in different ways. This year we see faux fur expressed in jackets, coats and bags mainly. The teddy fabric is popular indeed, especially for pile jackets, bags and bucket hats. Also, oversized faux fur coats are major this year. Here's how to style all of that faux fur 2022!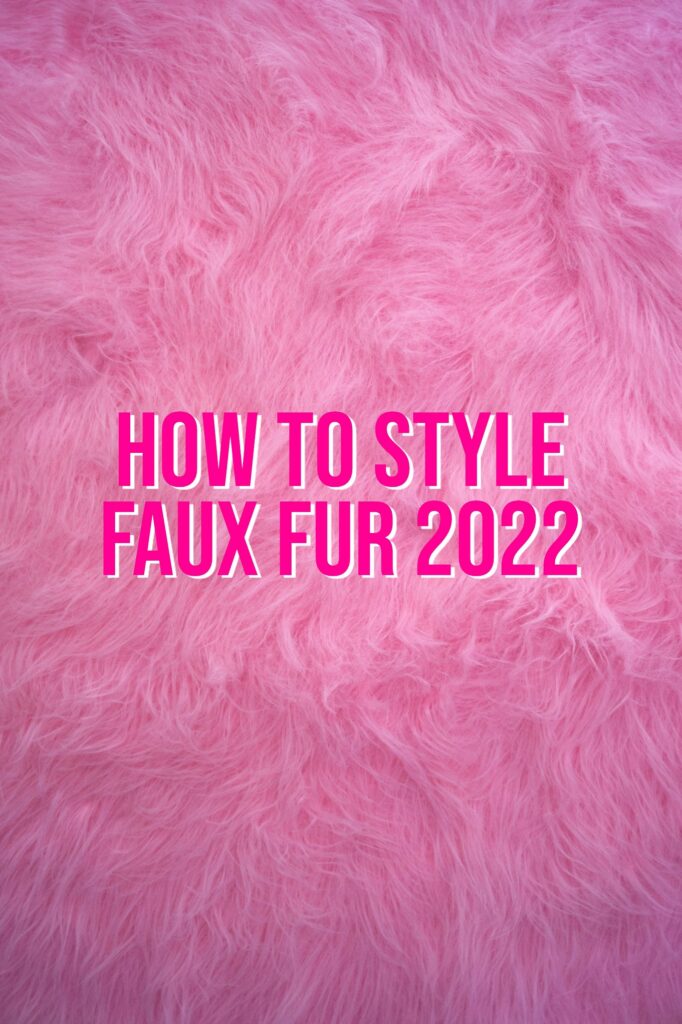 Faux Fur 2022
Transitional Fashion
If you want to wear faux fur for the transitional fashion, you can absolutely do this. A faux fur coat can look really chic with a pair of flared cropped jeans and a pair of ballerinas or sneakers for a fun contrast. The faux fur coat can also be fun, especially if it's colorful, chic to match with your dress or your top for a cohesive look. For instance if you own an orange faux fur coat, match it with your top and break it off with some leather pants or jeans! As for a faux fur bag, they can be a gorgeous match with lighter semi-transparent fabrics such as tulle or organza. If you work a midi dress, add your faux fur bag for a chic contrast. 
Go Luxe
Let's not kid ourselves, faux fur can look very luxe. And it should be, considering real fur's historical context. Anyway, why not just embrace that luxe look with faux fur? Add those statement, oversized, earrings! Go for those layered gold necklaces. Paint your nails in a trendy color. Add a crossbody bag to structure the fur and contrast the material with something leather. Work a preppy dress under your coat and add those OTK boots for an elegant effect. Silk and faux fur is another reliable, glam, duo. Read more about how you can go luxe in this article.
Details
If you want to work faux fur more as a detail, such as in a bag – go ahead! It's often a nice and unexpected twist. A faux fur teddy bag is nice with anything denim and leather. It also works well to suede! Except focusing on contrasting materials, paying attention to the color can also be superb. For instance if your faux fur teddy bag is beige, it's fashionable to pair it with colors such as purple, orange and brown. If it's one of those popular faux fur bags that's crossbody, embrace the pastels and have a look at this article. 
Folks! How are your styling faux fur 2022? Let's chat in the comments below! Xx