Who says all neutrals are sans colorful? Truth to be told is that there are colorful neutrals that work just as well to pair with kind of anything. In an attempt to make life more colorful, here's an article on how to style colorful neutrals.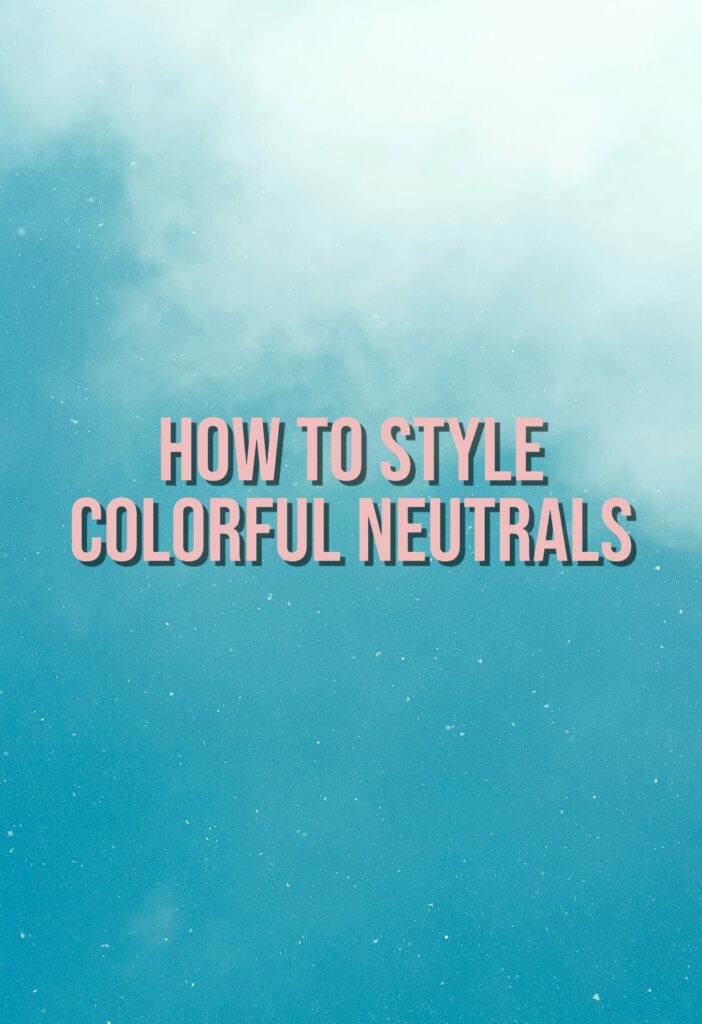 How To Style Colorful Neutrals
Pale Dusty Rose
If you view a dusty rose as a more colorful beige, you'll understand what this colorful neutral is about. It works really well with colors such as olive green, brown, dove blue, white and pastels in general. This color is also a gem to pair with floral prints, polka dots, leopard and snake print. And oh, anything dusty rose is often a good idea with edgier materials such as denim, leather and suede.
Dove Blue
Another colorful neutral must be dove blue. This pale blue hue is a gem! It works great with other pastels, neon, brown, beige, white and fall colors. Love the idea of a dove blue with a sweet shade like a baby pink, or baby yellow. Dove blue is also superb for silky materials, or even lace. If you want to keep dove blue fresh and nice, pair it denim and white.
Lavender
Lavender is a shade that has exploded in recent years. The bright hue of purple works wonderfully with other shades of purple, red and pink. Lavender is also a nice match with other pastels, such as mint green, baby blue and bubblegum pink. Believe it or not, but lavender also works great with more intense colors such as neon and orange. Lavender and grey are also a lovely match.
Folks! How do you style the colorful neutrals? Let's chat in the comments below! Xx