Folks! Let's talk a bit about boots for spring! I know I said earlier that it's a nice feeling to put away the boots and embrace the sneakers when spring arrives, but hey, no need to be that definite. I still wear my good ol' winter boots and pair it with "spring" clothes. There's nothing like maximizing the capacity of your wardrobe! Here's an article on how to style boots for spring 2023.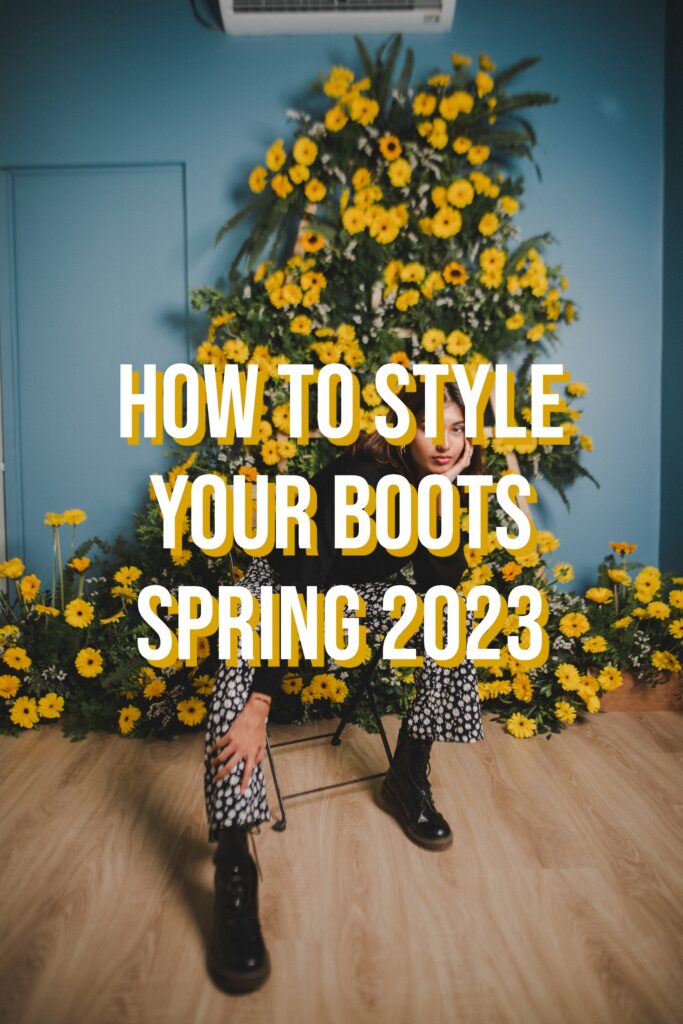 Boots For Spring 2023
With Preppy Dresses
I've talked about this combination many times before, but it's that good that it deserves to be mentioned again. Boots are really chic when paired with more preppy, classic, clothing. For instance, with a preppy dress. The sophisticated style of the dress with the more chunky boots is just a superb combination. Love the idea of going for a floral maxi dress and some boots. Add a leather jacket for the ultimate clash!
With Denim Blue Jeans
Boots are also really classic and chic with some denim blue jeans! A preppy blouse will definitely balance the duo, whilst a casual t-shirt is a safe card. You could also go for a casual shirt with this look, or why not a comfy cardigan? I love the idea of pairing the boots with jeans that are slightly cropped or shorter in style. This will elevate the boots.
With Statement Skirts
And skirts! Are we wearing them yet? The skirts are perfect for the transitional period as they're comfy, easy to style and associated with spring/summer fashion. Wear your pleated skirt with your boots and you'll have a perfect transitional outfit. You could also go for a leather skirt with leather boots, and make it all about the materials. Work with what you got, as I always say!
Folks! How do you style boots for spring 2023? Let me know in the comments below! Xx