Beige is indeed a reliable color. It's wearable, easy to style and a classic go-to choice in any wardrobe. Beige for summer 2022 is definitely a good idea, as you can work it on your own, mix it up with a floral print or make it more glam. Here's how to style beige summer 2022: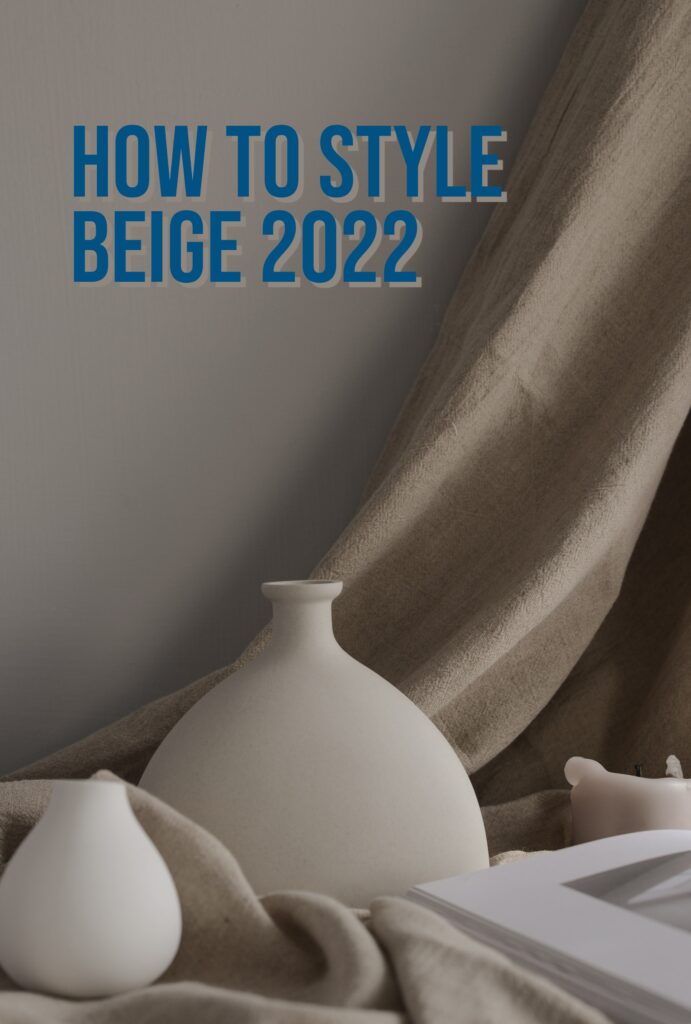 Beige Summer 2022
With Earthy Colors
A gorgeous way to work beige is to pair it with more earthy colors! Olive green, navy blue and a dark orange are all superb ideas. As beige is often a warm neutral, it complements the warm tones of the earthy color in a favorable way. As green is a major color this year, I definitely suggest you try green and beige together. If you want to go for a more crispy look, try beige and white!
With Animal Prints
Beige with the leopard prints can also be really chic. I'm talking mainly about a snake print or leopard print, but also crocodile. As those three have some beige tones in them, or at least warm earthy tones, they'll be a perfect balance with a beige hue. Great idea to go for a beige dress and spice it up with a leopard bag or a pair of chic heels. If you own a clothing piece in an animal print, go for beige accessories if you want to make it more wearable. 
With Glam Details
Beige can also be a very glam and luxe color when styled right. I suggest adding gold or copper for a chic effect. Also adding glam accessories such as hair barrettes, a watch or a scarf will also make your outfit more glam! Read this article for more ideas on how to go glam. 
With Neon
Neon is indeed a big color this year. There are several ways you can style the neon colors, but I suggest either pairing them with white or beige for a more wearable look. Especially beige and the neon colors work unexpectedly well! So if you find yourself with a neon item in your wardrobe and don't quite know how to pull it off, try it with beige!
Folks! How do you style beige summer 2022? Let's chat in the comments below! Xx