I've talked about the popularity of beige on several occasions, such as here. Beige continues to be a popular go-to color for fall/winter as well, which is no wonder as it's such a good mix with other fall colors, patterns and details. Here's how to style beige fall 2020: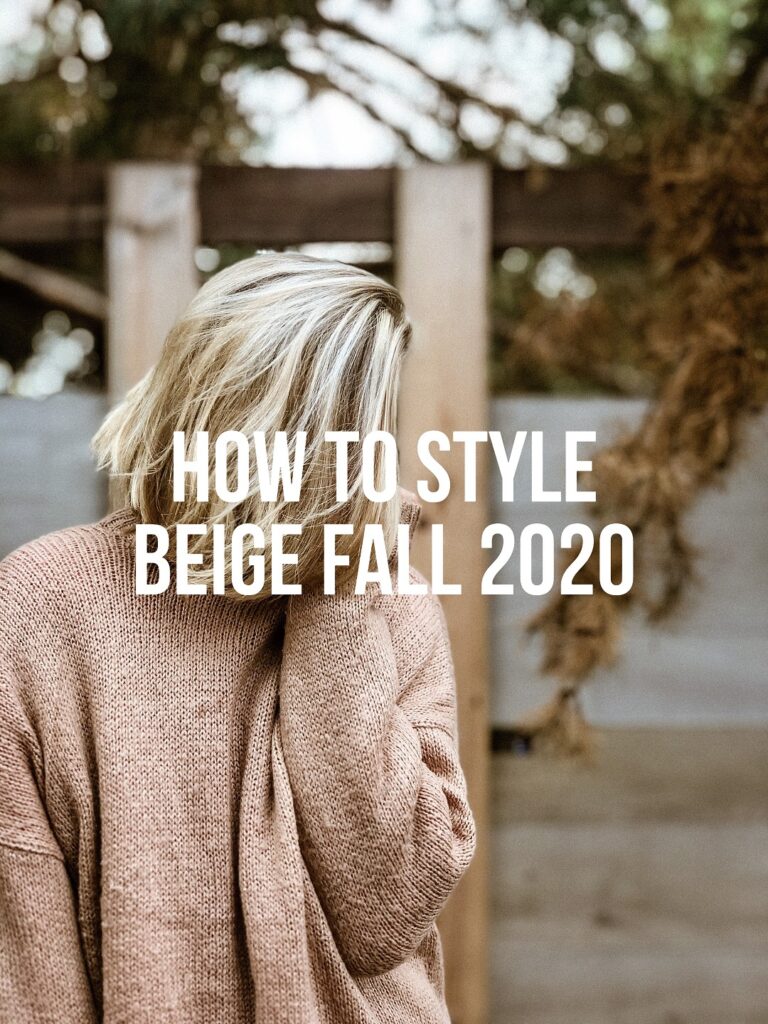 Beige Fall 2020
With Popping Colors
Beige is quite unexpectedly a terrific color with popping hues. Beige with orange, klein blue, pea green and any neon hue are a few examples! You can make this work by letting beige be the main color of the outfit, and use the popping hues as accessories. Perhaps a beige dress with a neon blue bag? Or a green scarf? If you want to make it more energetic, let the popping color be in the focus and use the beige as a balancing shade!
With Darker Patterns
Beige is also superb with patterns. Especially leopard is a match made in heaven with beige. Darker floral shades are also great with beige, as well as other patterns that have some beige or semi-white hues in them. Much alike how you work the colors, you should style the patterns the same way! If you want it more neutral, go for beige as the main hue and the pattern as secondary. Or, let the pattern be in the centre and beige as the neutralizing hue. 
With Warm Hues
Beige is also great with warmer hues that are basic. Some examples are brown, copper, off-white and camel. Really chic to work with different hues, but still keep it chic and simple. What's great with working different basic hues is that you'll likely have a lot of the colors in your wardrobe. It's also great to go a more basic look, but avoid using black.
Folks! How do you style beige fall 2020? Let me know in the comments below! Xx