If there's one subject in specific, regarding fashion, that I love – it's the art of dressing (well hello obvious). I love the idea of pinning down a look to a perspective of fashion science. The science of color combinations, patterns, textures, silhouette, scale and all things relevant. So I have, and will continue to write endless of posts about this (because the subject is kind of infinite tbh). And as of today, here's How To Put Together An Outfit!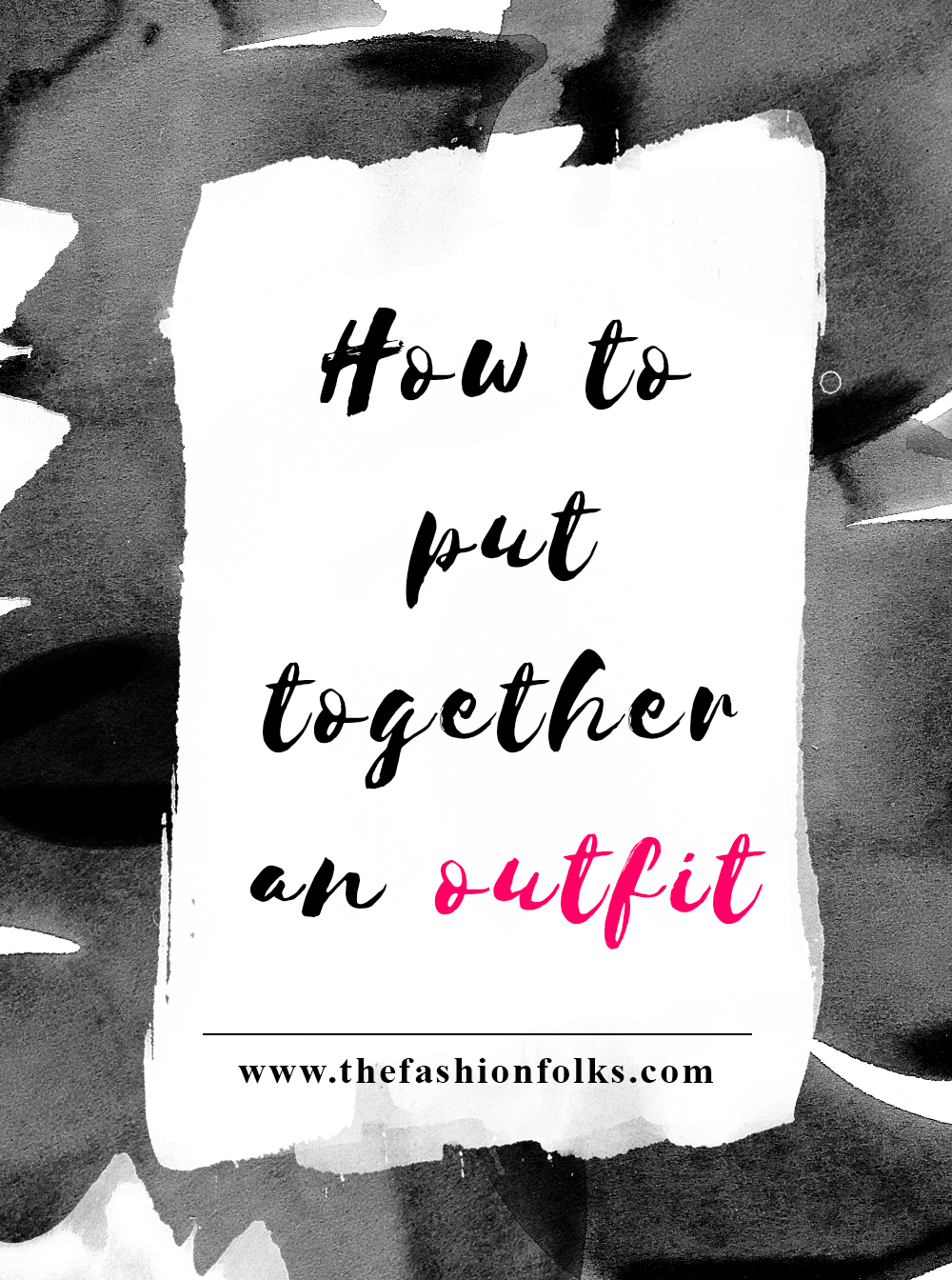 How To Put Together An Outfit
So there are inevitably several ways to do it and I like to approach them all. For today though, the focus is on the feeling. To dress like one feels like and choose clothes that are representative of the mood. Cause truth to be told is that there's a lot of power to be reckoned within emphasizing one's mood. Fashion can definitely be a reflection of your personality if you let it. Regardless of which, your outfit ought to tell you a lot about you, if only so for the specific day. So how to go on about it?
Key Idea Behind
The principle behind of picking clothes is to begin with questions. General questions to ask are: What is my intention with the outfit? What am I feeling? Is there a dress code? What message do I want to send? What do I want to reflect today? If you're gonna dress after what you're feeling, you should of course ask yourself; What am I feeling today? If you're feeling happy, perhaps a bright color will emphasis on the mood? If you're feeling powerful, a well defined blazer will get you even further. The key here is to acknowledge what pieces you have in your wardrobe that puts you in a specific mood. If you think it feels ridiculous to dress after one's mood, well, I invite you to join the unpretentious side of the fashion life – it's (fun)tastic!
And pssst! As for the mood/feelings that are on the down side, the idea is not to dress in all black. No, on days where you're feeling blue, those are the days you need your favorite dress/sweater/color the most. I mean, if you can't put on a happy face, at least the clothes will ease a bit!
Pick One Piece
So after you know what you're feeling. Pick the one piece you are most specific to incorporate in your outfit. This is the piece you'll build the rest of the outfit around. And no, it doesn't matter if it's only a necklace, scarf or a random colored pair of tights – you can style them easily too. After you've decided on the piece, there are more questions to be asked (if you're feeling a bit ambivalent, I most sincerely hear your anxiety. It can take ages for me to decide on an outfit).
Questions to ask are questions that will pair the rest of the clothes/pieces in the outfit to the one you've picked. What color do I want to pair it with? What silhouette do I want to embrace? What's the statement of the outfit, the monochrome look or the textures? When you know the answers to these, you pick the clothes/items that match what you want.
Adjust accordingly
When you have all the pieces you need, put them on and see what the result is like. I've always believed in the final step as the step where you make or break your outfit. When you try on your outfit for the first time, you have to analyze it. See what might be missing, see if you should change a piece. Make sure that your outfit is representative of what your feeling. Analyze if there's anything you can do better. Sit in your outfit, walk around in it. Make sure that it suits you in the best way possible for that day. If there's something that's wrong – adjust accordingly! After that, you are more than ready to go out and embrace the day in  your very fierce outfit!
Folks! How do you put together an outfit? What do you like to think about? Xx
Did you like this post? Hit the share buttons below!