Although pastels are more associated with spring than what neon is, it's difficult to ignore that both the pastels and neon are trending this year! I wrote about the pastels here and here, so it's definitely time to give the neon colors more attention. Here's how to pull off neon spring 2021!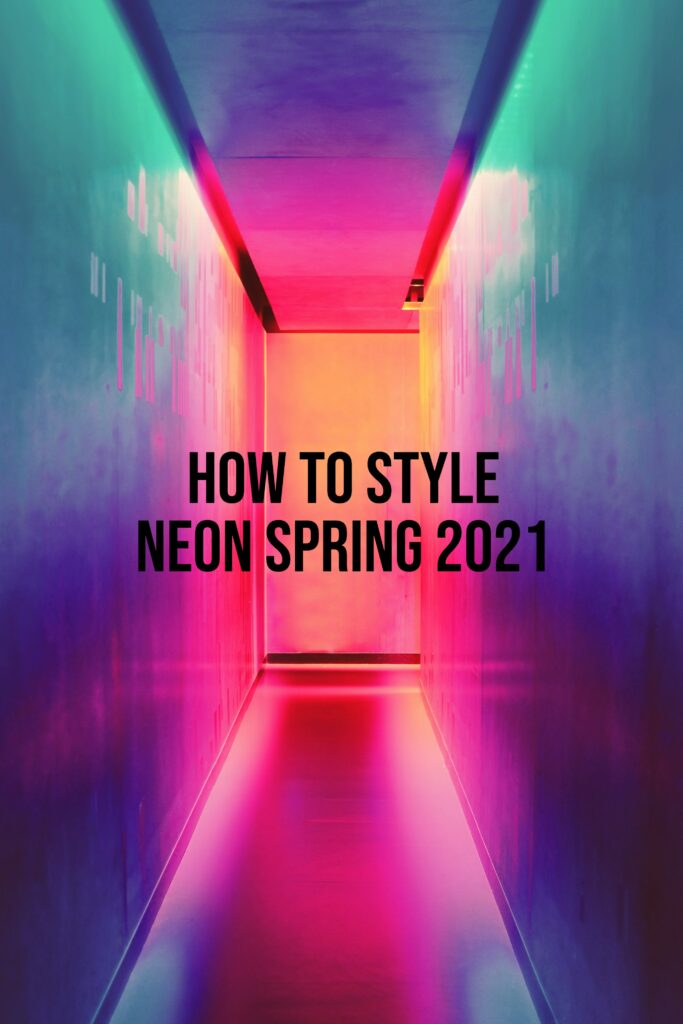 Neon Spring 2021
With Basics
If you want to style your neon pieces with more basic colors, I suggest you opt for white, beige and brown (yes, black also works with neon; but neon comes off better when done with less intense basics). Grey is also a superb alternative, however, it's really chic to go for beige or brown when doing neon. It's also trendy to go for a beige outfit and some colorful accessories. White and neon also have a sporty attitude to them, so if you want to get that activewear style going; choose that color combination. 
With More Colors
If you'd like to keep your neon outfits radiant, you can of course go for more neon. All of the neon colors can be paired with one another! You could also try and go for the pastels version. That means, neon green with mint green, neon blue with a baby blue and so on. Monochromatic outfits have a tendency to neutralize the outfit, but still keep the vibe stylish and fashionable. You can also keep it simple and go for one main color and some colorful accessories!
With Prints
Working neon colors with prints are also a superb idea. I'd say the animal prints might be the best option as both neon colors and animal prints have an intensity to them. Leopard, zebra, snake print and so on! You could also go for something more simple such as stripes. Check patterns could also do, just make sure that the colors are aligned. Florals are often too preppy and sweet for neon, but if it's a darker and more intense floral print; try it with a neon color.
Folks! How do you work neon spring 2021? Let me know in the comments below! Xx