Every now and then it's a good idea to organize one's closet. There are several ways this can be done, but all approaches should have the same main goal: to have a wardrobe that fills your needs. I've done articles like this before, like this one, but here's one on how to organize your wardrobe 2020: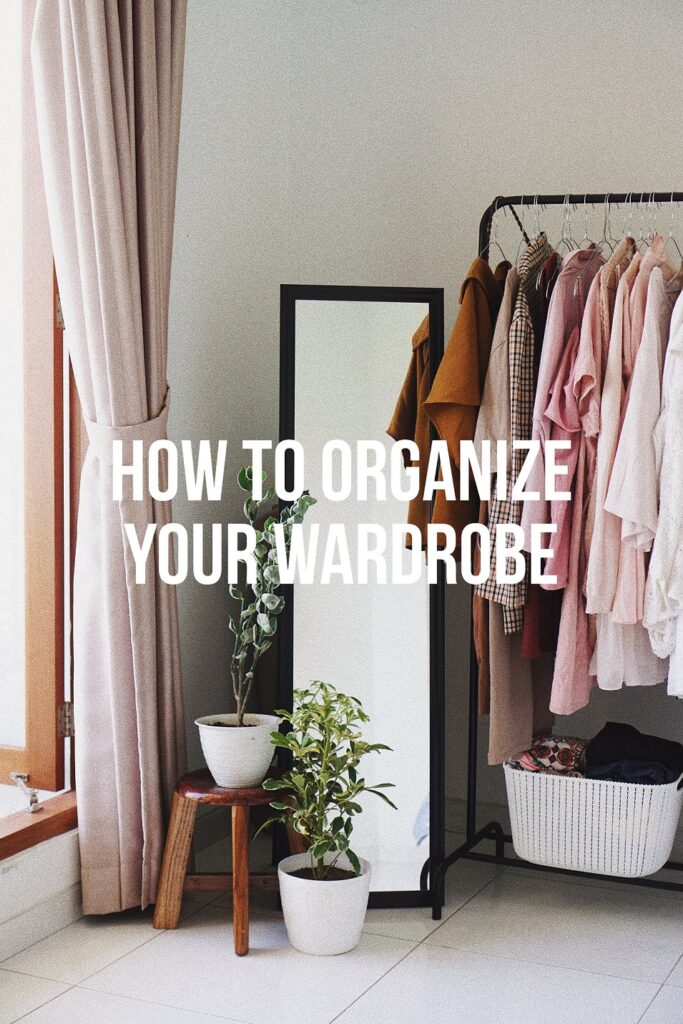 Organize Your Wardrobe 2020
Set a Goal
Before starting, it's important that you set a goal. Write down a goal, or several, on what you want to achieve with the reorganization. Do you want to give away a lot of clothes? Or do you simply want to rearrange the colors/patterns/styles? Maybe you want to donate clothes you're no longer using and make room for new that suits your style better? Whatever your intention is, make sure that it's clear from the beginning. If you know what you want, it's going to be easier to stick to it throughout the organizing. It's also going to be easier for you to stay focused and really make sure to give away clothes you're no longer are using. 
Pin Down The Goal
After you've decided what the main target is, you need to pin down what it really means or put up a strategy. Let's say it's about giving away clothes you're no longer are using. To some, it's quite easy to do this, but to others it's difficult to decide. How should you resonate with clothes you used to wear a lot but are no longer wearing? Or clothes that are perfectly fine, and you love, but you just don't wear them? Well, I think you definitely can have a few pieces in your wardrobe you only wear a few times per year. But the majority of the clothes in your wardrobe should be pieces you wear frequently. There's a classic trick that you should turn all your hangers and when you wear the clothing piece you put back the hanger as normal. After six months, you have an idea of what clothes you're wearing and not. However, if you have the space for putting away clothes – that's a great idea. Sometimes, it's not the clothes themselves, but your feelings about them. Not seeing them for a while might awaken your interest in the clothes again and one day you'll find yourself thinking "oh I want my blue sweater for this". If you're all about just giving clothes away, do it! Great to give it to friends and family, or donate or sell! 
Just Do It
After you know your goal and the steps of the goal, just do it! Set some time aside to go through your closet. As you already know what you want to do and how you're going to do it, you've already done a lot of the work. Have a friend help you or put on some music or a podcast and do it. Keep in mind that it's of course okey to be flexible in the process and change your mind half-way through. But also remember that there's a reason why you want to do it!
Folks! What are your best tips on how to organize your closet fall 2020? Let me know in the comments below! Xx