If you're an avid reader of The Fashion Folks, you know that two of my best things in fashion are color combinations and print mixing. As prints aren't as sensitive as colors can be, it's not always that easy to find new ways of pairing prints. Trends are from that perspective a great source of inspiration as elements are done in new ways. Here are some ideas on how to mix prints spring 2019! Old combinations and new ones!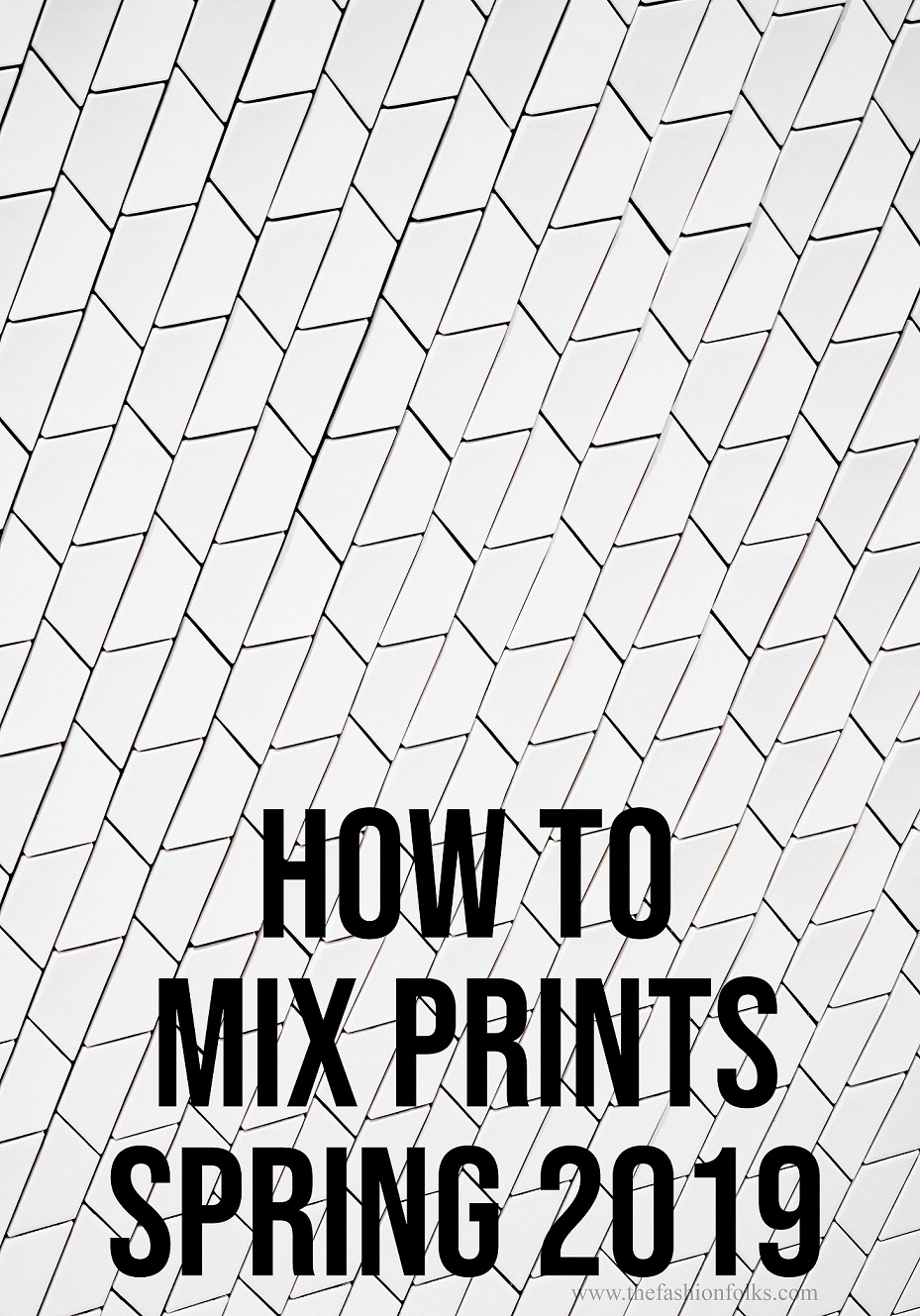 Mix Prints Spring 2019
Leopard with Stripes
I know that mixing prints in general can be a bit of a challenge, which is why this print mix can be a good start. The leopard print is more or less neutral and same is true for the good ol' stripes. Taking two neutral prints and combining them gives a pretty neutral outfit. The print mix is not necessarily a statement that takes over the entire look, but just a nice detail that elevates the outfit. A basic way to do this is to take your striped tee and layer it with a leopard scarf. I think this combination is at its best when the stripes are classical black and white and the leopard is brown/camel/beige. You could also go the other way around with a leopard patterned clothing piece and an accessory with stripes. A top and a skirt duo are also a cute idea! If you think this print combination is too much of a challenge, keep the prints separated. For instance, a striped top, black jeans and some leo boots!

Gingham with Dots
It's also a stylish idea to focus on two symmetrical patterns. Gingham has been a popular one these past seasons and the polka dots  have also been frequent. Matching two patterns that are geometrical, but in different ways, are a stylish way you can balance the prints. The lines and structure of the gingham will balance the circles of the polka dots. One thing to think about when making this combination work is to go for colors that are similar. It's not a must, but it's recommended if you don't wanna fuss too much with the styling. You can also be detailed and go for the same background color, meaning that both of the patterns perhaps have a white background or a pink one – you get it!

Floral with Geometric
A third alternative for working the prints spring 2019 are to pair your beloved florals with a geometric print. I think any kind of geometric pattern is a good alternative as it contrasts the whimsical florals, but patterns that are retro can be extra chic to do it with. There's something sophisticated about the, often, more dove and mature pattern of the retro geometric pattern. I'm thinking patterns from the 1960s/70s mainly! But patterns that are even more structured, like the ones from the Art Déco era can also be good alternatives. As for the colors, make sure the patterns share some that are similar, it will make the outfit look more cohesive! Or go for a pattern that's in the clothing pieces's texture, like below!

Folks! Which one of these prints spring 2019 is your favorite? Xx