Okey folks, it's time to get nerdy for today's post. I'm, as many of you know, a huge fan of mixing prints. I just love the collision two prints create together. The fashion statement, the intensity, the it-factor. I get though that it's not the easiest thing to mix prints as it requires some planning and knowledge to get the best results. I've written several articles on this subject before, so why not start with this article or this one if you want to start slowly. If not, feel free to try one of the prints fall 2019 you find below!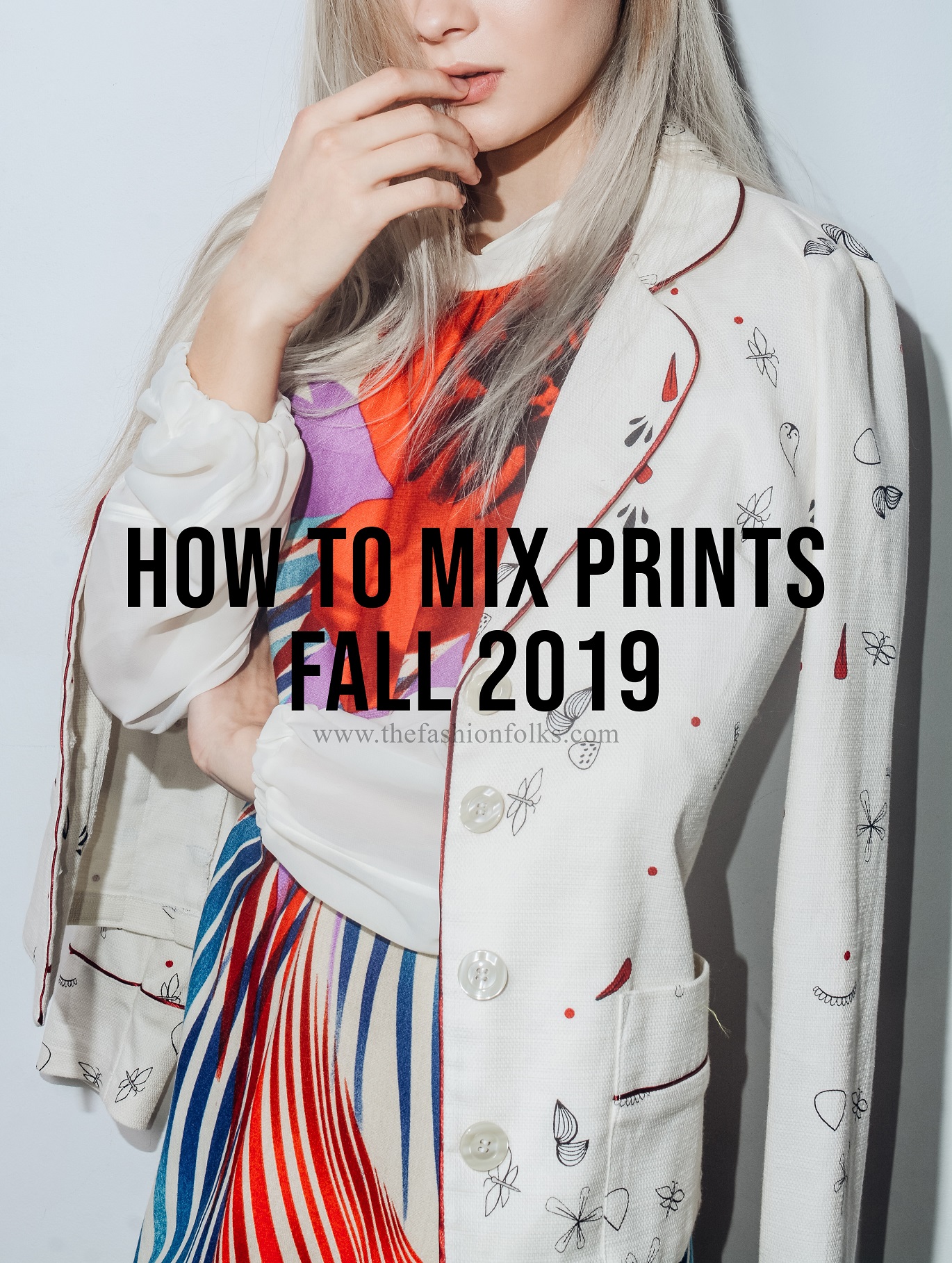 Mix Prints Fall 2019
Leopard and Paisley
I've said it before but I should say it again: the leopard print is neutral. The paisley pattern is also pretty neutral. So if you want to start slowly with print mixing, try pairing these two together. Paisley often comes in colors of brown, purple and beige which are colors that leopard often also comes in. This means that the two are in harmony and you'll have a cohesive match. I suggest a paisley dress with a leopard bag or belt to make the print mix wearable. You can also do leopard shoes if you don't want it to be too overwhelming. Another idea is to go for a paisley scarf in your hair and a leo top! 

Houndstooth and Stripes
The houndstooth pattern is pretty popular this season and is having a nice time in the spotlight through the revival of the 1980s. The pattern is pretty neutral through its often black and white color combination. As the pattern is geometric, it's a nice match with other symmetrical patterns such as the stripes. These two in combination creates an interesting contrast of two different geometric patterns, but nevertheless a fun one. If you have a houndstooth blazer, try it with a striped dress! Both these patterns are pretty lady-like, so make sure to add an edge with some leather or denim. 

Dark Florals and Polka Dots
The dark florals are major this year and a fun match with the polka dots. There's a heaviness to the dark florals which is easily balanced with the light style of the polka dots. Polka dots are symmetrical and simple in their design, which helps with the heavy style of the dark florals. If dark florals represent something messy, polka dots represents something more "clean". Choose the prints in similar colors if you want a more cohesive look! 

Folks! How do you mix prints fall 2019? Let me know in the comments below! Xx