Inspiration in times like this can be a window for self-improvement or simply having something to look forward to. From TFF's fashion and beauty perspective, it can be about trying a new makeup look or styling your favorite dress in a new way. The problem with inspiration is that it's not always that easy to translate it to action, that's why I've written down three ways you can maximize inspiration 2020.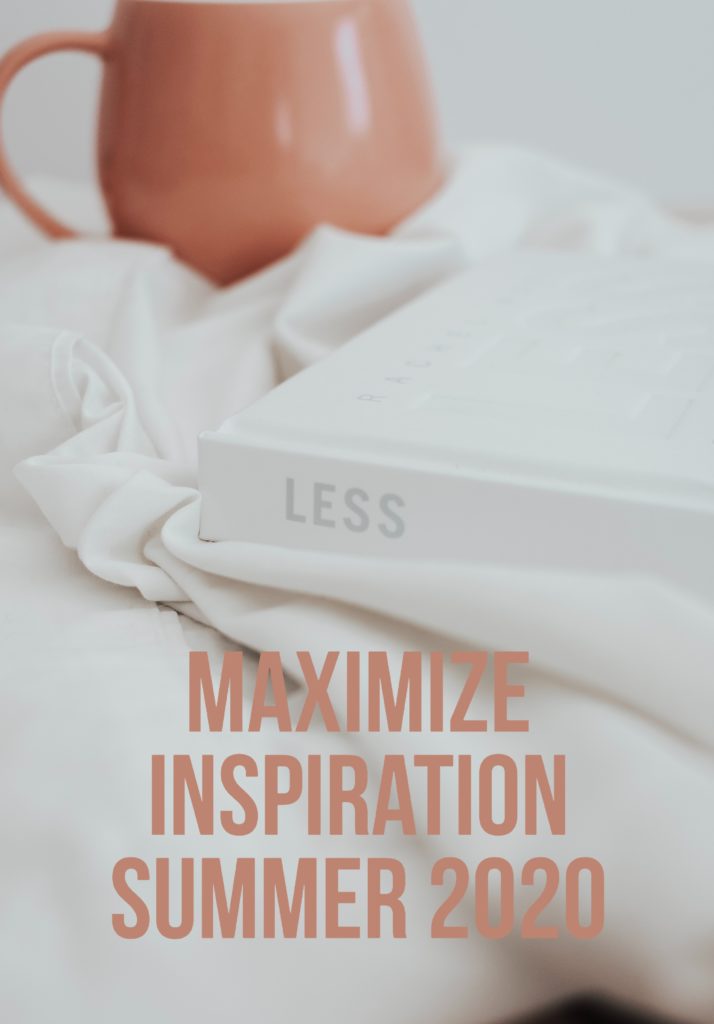 Maximize Inspiration 2020
Structure It
First of all, it's a good idea to structure your inspiration. If you use Pinterest, it's a must to pin images to different boards. Do one board for outfits, one for makeup, one for hair and so on. If you're more for saving pictures in general or taking screenshots, put them in a map for inspiration. Creating your own go-to place for inspiration is great when you're feeling a bit low and you want to lighten up. It'll also be easier to find old inspirational pictures/youtube videos when you want to recreate the inspo.  There's nothing like pouring yourself a cup of tea, grabbing some chocolate and scan your own personal inspiration maps! 
Plan It
Another way to maximize inspiration 2020 is to plan it. Let's say you've seen a makeup tutorial on Youtube and you would like to try it. Well write it down in your calendar! "On Sunday I'm going to recreate this makeup look". If you're in a fashion/beauty rut, setting aside some time for inspiration is a simple way to get yourself back on track. Schedule some time for Pinterest, Instagram, reading or watching a fashionable movie! 
Analyze It
When you're looking at inspiring stuff, or reading, analyze it. Let's say you're scrolling Instagram or Pinterest and you see lots of stylish outfits or makeup looks. Take a moment and analyze what's captivating. Is it the colors, the glow or the silhouette etc? This is helpful in two ways. First of all, it'll teach you what it's actually that you like. Secondly, it'll make it easier for you to recreate it. If you take an outfit you like and you notice that you like the combination of a floral dress and black chunky boots, you have a more concrete way of inspiration rather than "nice outfit". This means that it'll be easier to work the boots and the dress in your next look!
Folks! How do you maximize inspiration 2020? Let me know in the comments below! Xx