Last week I wrote about the silk skirt and I thought I'd kind of continue on the same subject by talking about some more glam wardrobe pieces! Cause truth to be told is that the festive season is ultimate for making your outfits more luxe and one way to do it is to give the spotlight to specific clothing pieces! So, here's an article on how to make your wardrobe more glam: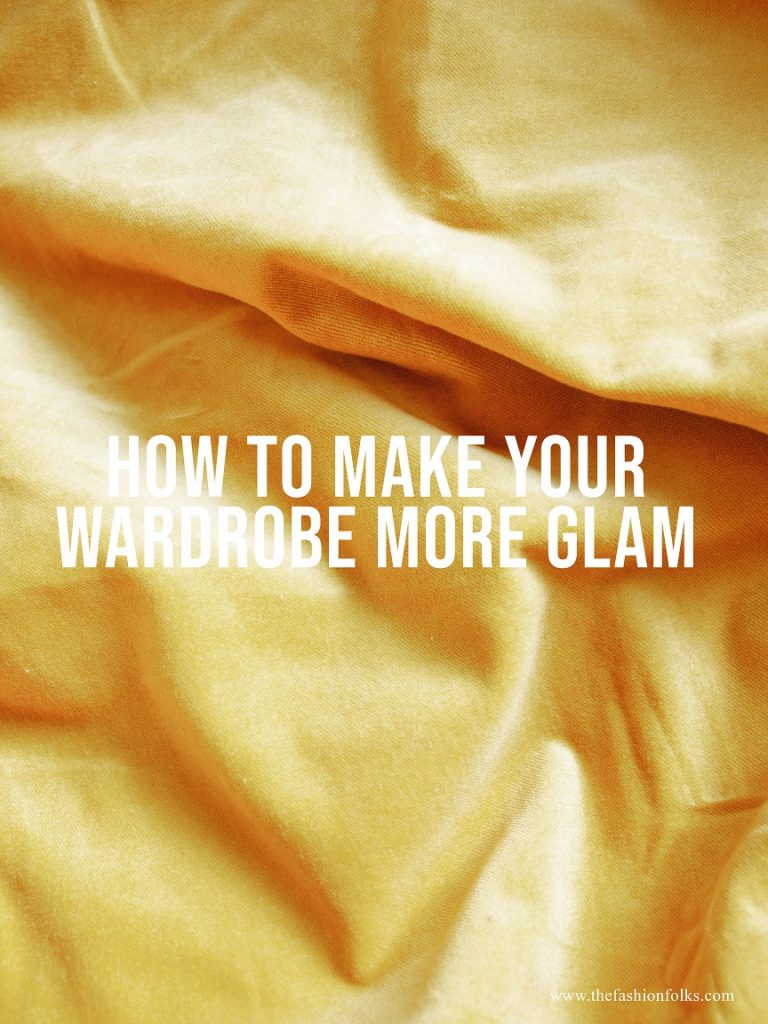 Make Your Wardrobe More Glam
Highlight Glam Pieces
One of the most simple things to do is to let the glam pieces you own be the stars of your outfit. For instance, if you own a silk skirt, you should style it in a way that maximizes the effect. A silk skirt will be more glam with a pair of heels and a party top, and perhaps a faux fur jacket to finalize the outfit. If you own a clothing piece with sequins, create a statement by adding metallic shades or some leather for a more edgy look. The idea is to match your glam pieces with other glam details! 

Focus on the Details
And speaking of the details – they're a must for a more glam wardrobe. An outfit with a white t-shirt can be more glam with some glam earrings. A LBD will elevate with a statement necklace. It's also chic to layer with some bracelets and rings to add more sparkling items to your outfit. Also love the idea of doing your nails in a metallic shade for a more glam effect! The belt is also a key player and can add a luxurious touch, especially when done in gold or silver! And hey, let's not forget about hair accessories – they're a simple, but glam, statement!

Choose Metallic Shades
In general, the metallic shades are key. I'm not only talking about classic gold and silver but also about the jewel tones. They're a must if you want to embrace a more glam look. Definitely when it comes to the details, but even better if you own clothing pieces in the metallic shades. If you don't however, perhaps you have some pieces in jewel tones such as emerald green or sapphire blue? These shades are really chic in velvet, but also a perfect match with some gold or silver earrings/jewelries!

Luxurious Fabrics
Another thing to focus on is the fabrics. Sequins are of course a glam statement, but faux fur, silk and velvet are other glam fabrics to try. Just adding a faux fur jacket to your go-to outfit can be enough to make the look more glam. A silk scarf in your hair is also chic, whilst anything velvet is cozy and stylish for fall/winter! Don't forget to mix the textures if you want an interesting effect. Anything denim or leather can be a fun contrast to the more sophisticated silk or the textured sequins!

Folks! How do you make your wardrobe more glam? Hit me up with your best tips in the comments below! Xx