Folks! Fall might not be the most colorful season there is, but there are ways you can change that. I think starting with the transitional period is a superb idea, as you can still incorporate many of the colors from summer. Here's an article on how to make fall fashion more colorful: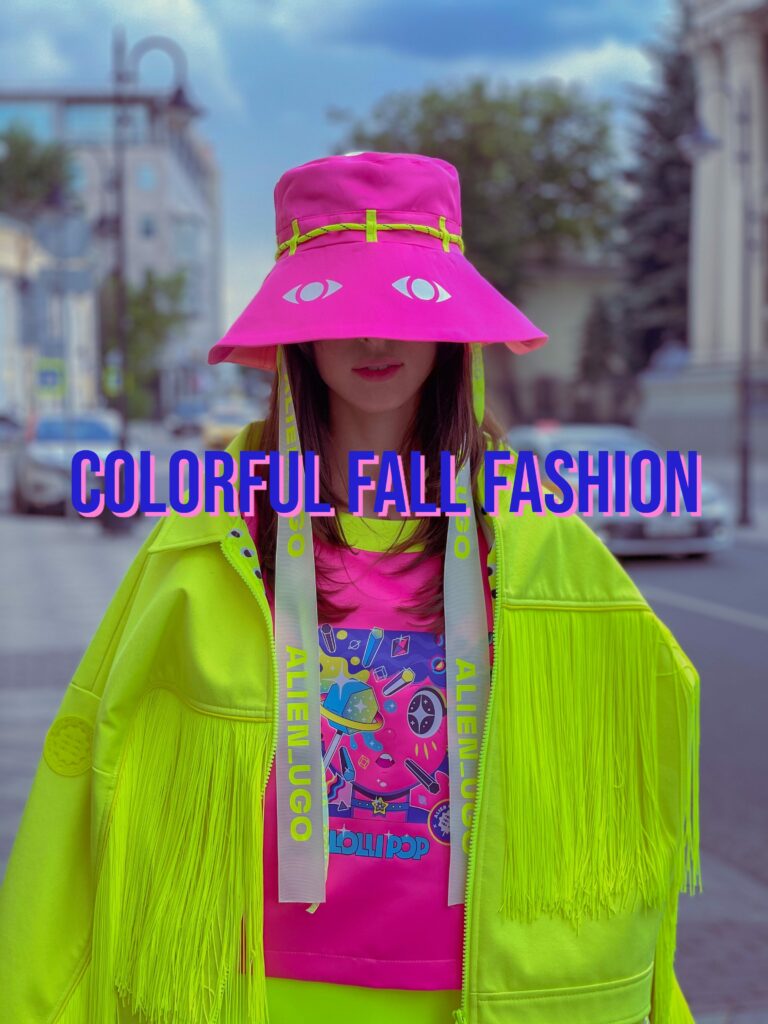 Colorful Fall Fashion
Focus on The Details
If you feel that your outfits are often a bit dull and colorless, it can be due to your accessories. It's common to only have shoes and bags in a neutral colors. Which makes sense as it's more timeless and wearable that way. However, if you want to level up your style and embrace more colors, investing in a colorful bag can make a huge difference! Or borrow one from a friend to see if it works for you. If you don't want to go for a colorful handbag, try to add accessories such as a scarf or a headband or sunglasses in a popping color. You can also favorably paint your nails in a fun shade.
Challenge Yourself
Even if it's more natural for you to go for a forest green dress for fall, try to challenge yourself and pick that hot pink dress from summer instead! You can make it more suitable for fall fashion by adding tights, or wear it over a pair of pants or over another dress. Push yourself to go for popping colors that normally are "reserved" for summer and spring. Also, going for pastels for fall is a stylish alternative.
Wear a Pattern
Choosing a pattern is always superb, if you want to embrace more colors for fall! I mean, if the pattern is colorful that is. And my number one trick is, of course, to emphasize the colorful vibe, by going for matching accessories. A print with some yellow in it, will do really well with a yellow scarf around your neck.
Folks! How do you go more colorful for fall? Let me know in the comments below! Xx