So the transitional season, between winter and spring, is definitely going strong. This means that it's time to put away your winter coats and say hello to a lighter fashion. It might be too early to only work one layer, but definitely not too early to layer up the spring/summer clothes. Here's a guide on how to layer your spring outfit 2020! The best part about the pieces I mention? Well, all of them pretty much go together!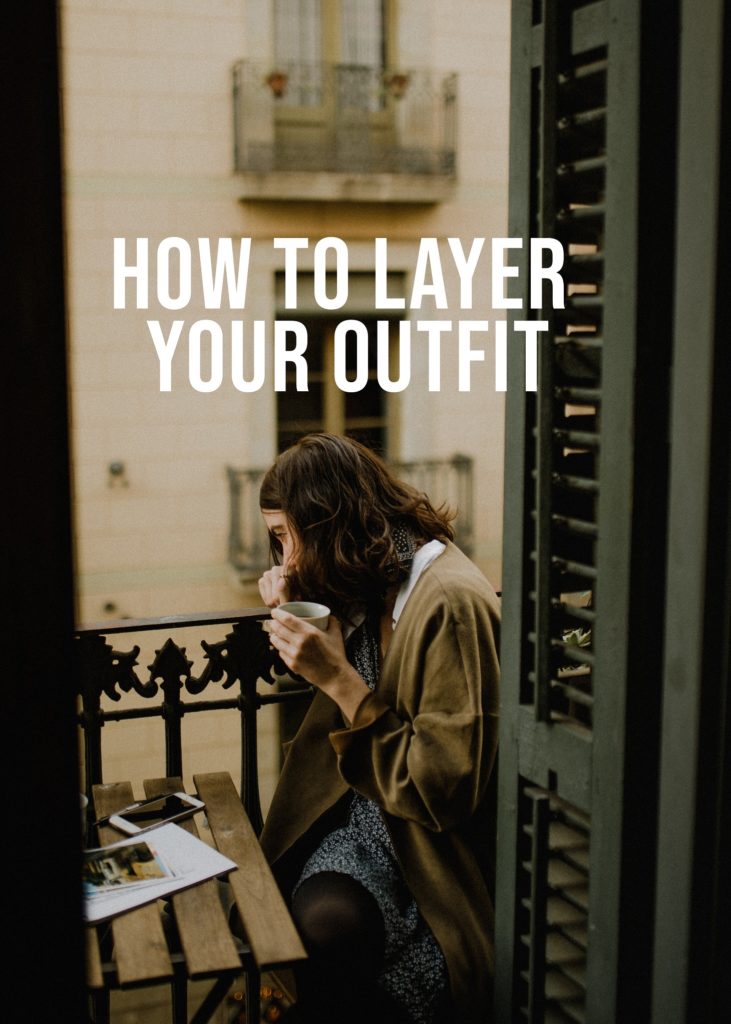 Layer Your Spring Outfit 2020
Slip Dress
One trendy item this season is the slip dress. I talked a bit about how to work the dress in this article, but not how you can layer it. As the slip dress is fairly neutral in its design, it's a great layering piece. The slip dress can favorably be styled with a t-shirt under, a shirt or why not a fitted, fine-knitted, sweater? I also like the idea of layering the slip dress with a cardigan or a blazer over. A chic idea is to work the slip dress with a buttoned shirt and a blazer over. It's a three-layered outfit that's stylish and works in more formal situations too. If you're working your slip dress with a t-shirt under, it can be chic to tie a scarf around the neck for that pop!
Shirt
A shirt is a must in every person's wardrobe. If you choose a white one, a striped shirt or a light blue one – it doesn't really matter. I'm a big fan of layering the shirt under sweaters and cardigans. Let the collar, the hemline and the cuffs be visible. You can also, as mentioned above, layer your shirt with a slip dress over. A trendy look the past seasons has been to layer your shirt with a crop top over. It's quite the fashion statement, but easy to pull off if you go for neutral pieces. Going for a more fitted shirt can also help the look. 
Cardigan
So 2020 seems to be the comeback of the cardigans! I love chunky, oversized, knitted cardigans so I'm definitely happy. Cardigans are such a great piece to layer with as they're warm and rather neutral. Layering your outfits with a t-shirt or top and a cardigan over is a great idea. Also layering up trench coats, denim jackets and leather jackets is a stylish idea. If you button your cardigan it can also function as a sweater and is chic to layer with shirts. Working a bow blouse with a cardigan can also be a fashionable way. A leather or denim vest can be stylish pieces to layer over a cardigan! 
Crop Top
And what about the crop tops? This trendy clothing piece that seems to stay in trend forever? Well, one way to make the crop top more wearable is to layer it with t-shirts and regular tops. I also like the idea of framing the crop top with a chunky cardigan to make the clothing piece feel "less naked". It's also a good idea to work it with something high-waisted to make it suitable for the every day life. I like the idea of layering a slip dress or any regular maxi/midi dress with a crop top over. Especially if the dress is a bit more loose and the crop top a bit oversized! 
Folks! How do you layer your spring outfit 2020? Let me know in the comments below! Xx