Fall is the season for layering. It's the perfect time to layer up several clothes, instead of going for one bulky jacket (like, for winter). Although the principles of styling remains the same season after season, the clothes we use for styling changes. Especially, if you'd like to incorporate more trendy pieces in your outfits. Here's how to layer fall 2020: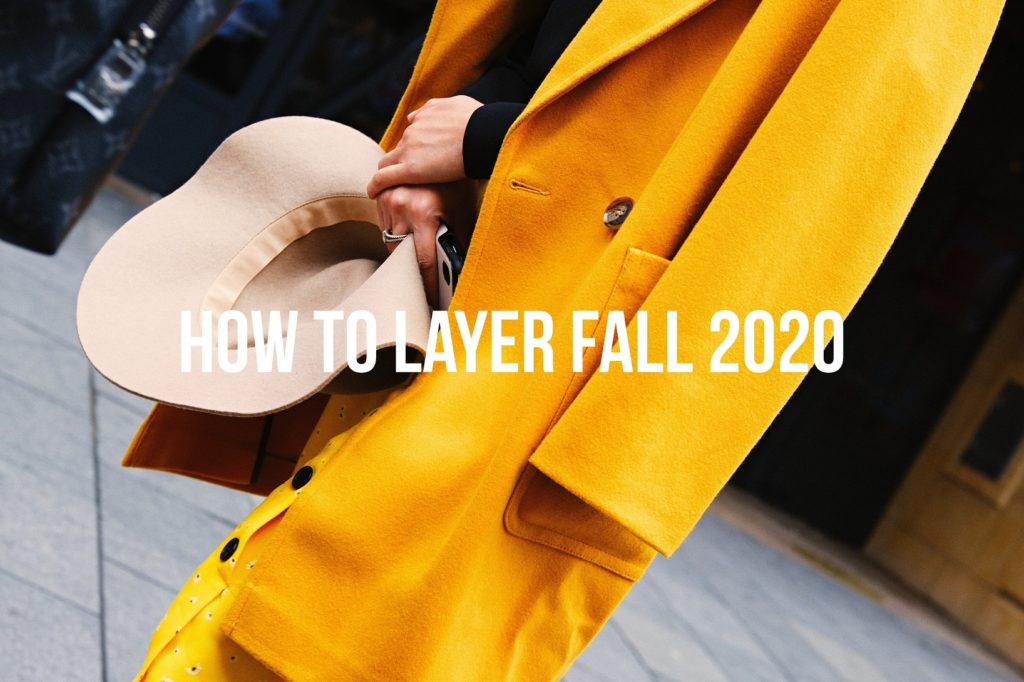 Layer Fall 2020
Midi Lengths
Midi skirts and dresses are really fun to layer with. Mainly because the length is a bit awkward, but also fun to play with. Work your midi lengths with high boots to get that layering effect. It can also be fun, if you're wearing a midi dress, to work pants in a matching color or print. Just add a pair of heels or neutral shoes and you'll be able to pull off the "weight" of the outfit. When it comes to tops and sweaters, I'd either go for tops you can tuck in if you're working a skirt, or sweaters that hit mid-thigh. You'll get an interesting effect if you layer two longer elements like that. Even better if you layer up with a cardigan/sweater/jacket hitting knee-level or below. Really chic if either the midi pieces or the layered piece is in a statement pattern, but the colors of the clothes are matching. 
Crop Tops
I talked a bit about how you can work crop tops here. Wearing crop tops in fall isn't that easy, because you often want to avoid pieces that are too revealing. I think going for anything high-waisted with crop tops is a superb idea, as long as you frame the outfit with a cardigan or a sweater. You can also create the effect of a crop top by tucking in your top/blouse/cardigan. I'm also a fan of the idea of working a midi dress and wearing a cropped sweater or cardigan. Especially if the midi dress is a bit A-line shaped or fitted. 
Cardigans
One of the best fall pieces there is, is a good chunky cardigan. The cardigans are also superb for layering. Perfect to throw on when it gets a bit chilly, but also functional to wear under a jacket. Love the idea of buttoning a cardigan and turn it into a top. Really chic if the cardigan is contrasting the color of the piece under. Cardigans with anything leather is often a good idea, also layering it up with your denim jacket is pretty good. If you're thinking about investing in a new cardigan this fall, going for a chunky one is definitely a cozy idea, especially if it's knitted. But cropped, fitted, cardigans are also perfect pieces to wear under coats during winter.
Folks! How do you layer fall 2020? Let me know in the comments below!