How about starting this week with an article on styling? There's always room for improvement when it comes to styling, and here are some ideas on how you can improve your styling skills 2021. Find more styling articles here.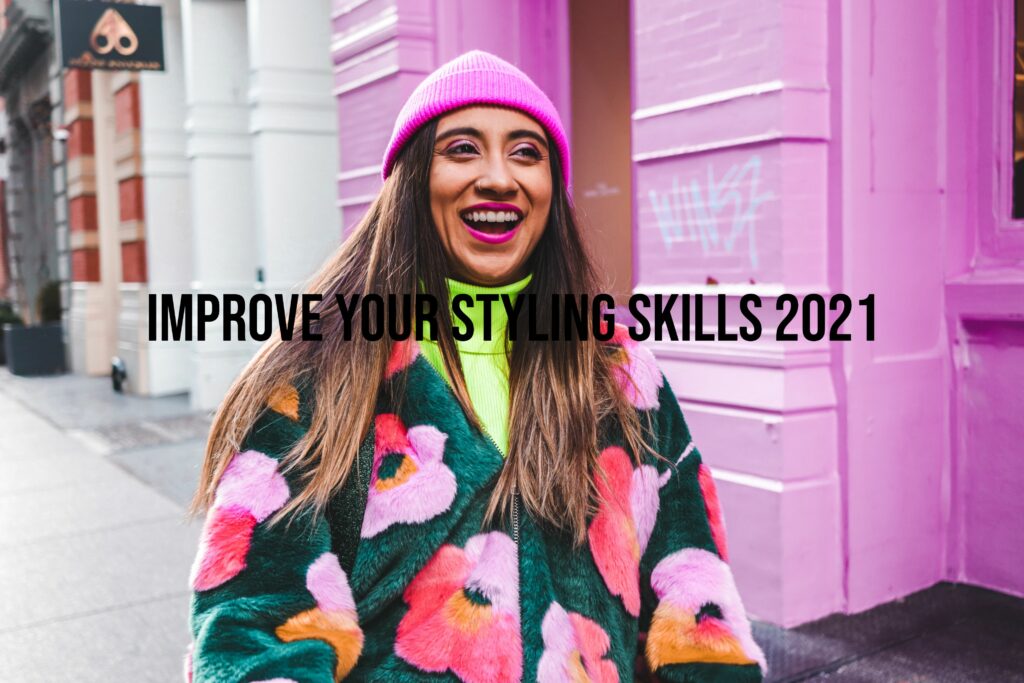 Styling Skills 2021
Match the Colors
I can't stress this enough, but if you want to look more pulled together; matching colors is a must. Making sure that you're not working too many colors in one outfit, and that some of the colors are matching, is important in order to create a more cohesive look. In general, 3-4 colors in one outfit are a good idea, with at least 2 elements in the same color/similar hue. This means that you could go for pants, t-shirt and coat in different colors but work your shoes and bag in the same color. But even if you're working only three colors, it's nice if two of them are in a similar hue. Even more importantly, if you're wearing a colorful print; make sure to match your accessories with one color of the print. 
Two Opposing Textures
Another way to make your outfits more stylish is to focus on opposing textures. This will make the outfit more dynamic and your style will be more interesting. There are tons of different ideas, but I like these combinations:
Jeans
Leather
Knitwear
Lace/Mesh
Silk
Leather
Knitwear
Work With Volume
You should also work with volume if you want to improve your styling game. If your top is voluminous it's often a good idea to go for more fitted pants/jeans or flared ones. If your pants/skirt is voluminous, go for a more fitted top. Also, if you're working a dress that's voluminous, working some subtle shoes or heels will balance all the volume. The idea is that if you feel that some part of your outfit is more heavy/voluminous, you balance it by adding a fitted counterpart. Sometimes, though, it can be an idea to mirror the volume. For instance; if you're working a blouse with trumpet sleeves, a pair of flared jeans will create a more even balance in the outfit. But details as such are for another article.
Folks! How are your improving your styling skills 2021? Let me know in the comments below! Xx