There's nothing like making your fashion game a bit more glam for fall. I mean, fall fashion is just full of gorgeous and glowy colors, details and materials that all give that glam vibe. Here's an article on how to go luxe fall 2022!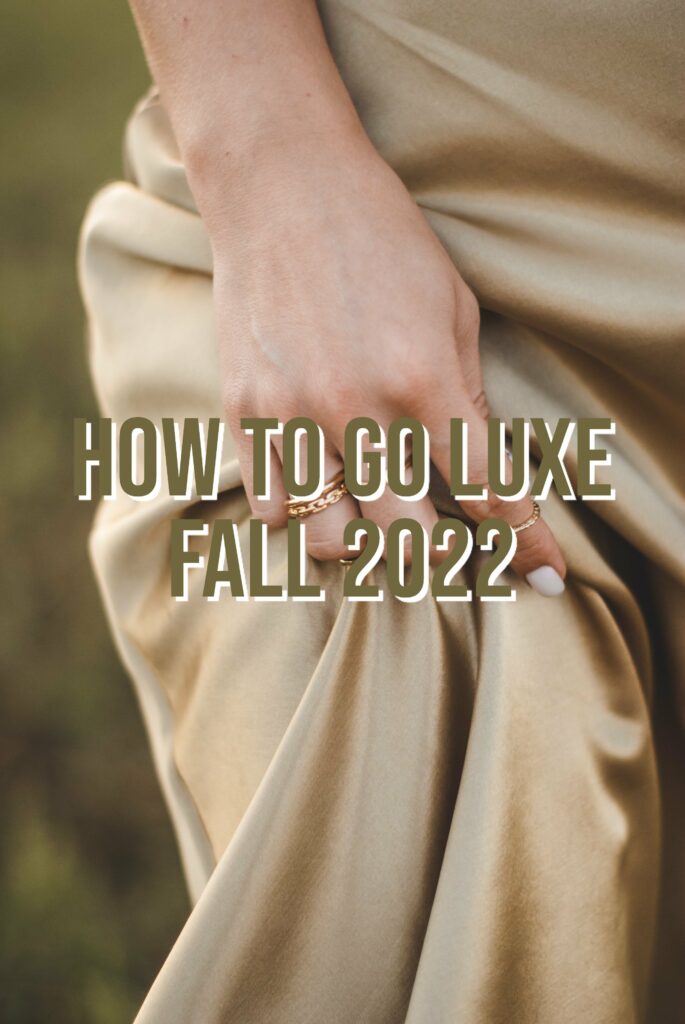 Go Luxe Fall 202
Shiny Materials
One thing you can do is to go for shiny materials! Materials such as silk will definitely add that glam vibe. Also, more obvious styles, like sequins, will embrace a more luxe feeling. I'd also argue that velvet has a shiny appearance, hence anything velvet will also elevate your look. Perfect to go for a silk dress with a blazer over!
Classic Colors
Another thing that will help you go luxe fall 2022 is to go for classic colors. Yes, black and white are considered timeless classics and works well with luxe attributes (gold jewellery, jewel tones etc), but colors such as dove blue, navy blue, beige and dusty pink all have their fair share of luxe too. I'd say a classic luxurious look is to choose a brighter shade and go monochromatic. This works best if you choose more fitted pieces such as tight pants with a tailored shirt/blazer.
High Boots
If there's only one thing you should invest in this fall (if you don't already own a pair), is a pair of high boots. Yup, they're as classic and luxe as it gets. A pair of high boots, preferably in a timeless shade such as black, brown or beige, will go perfectly with your tight jeans, your knee-long dress or your midi skirt. Such a chic look to go for a long coat and just your high boots. 
Folks! There are so many more ways you can go luxe fall 2022, I'll do a part 2 soon! Xx