Can't believe it's that time of the year again, but the holiday season is upon us and what's a better way of embracing it than to go holiday glam 2020! A lot of us need more glam details in our lives, especially as many of us have spent a lot of the year inside in comfy clothes and loungewear sets. That's why it's a good idea to take this opportunity of reintroducing a more glam fashion! Add that sparkle to your life again and so on.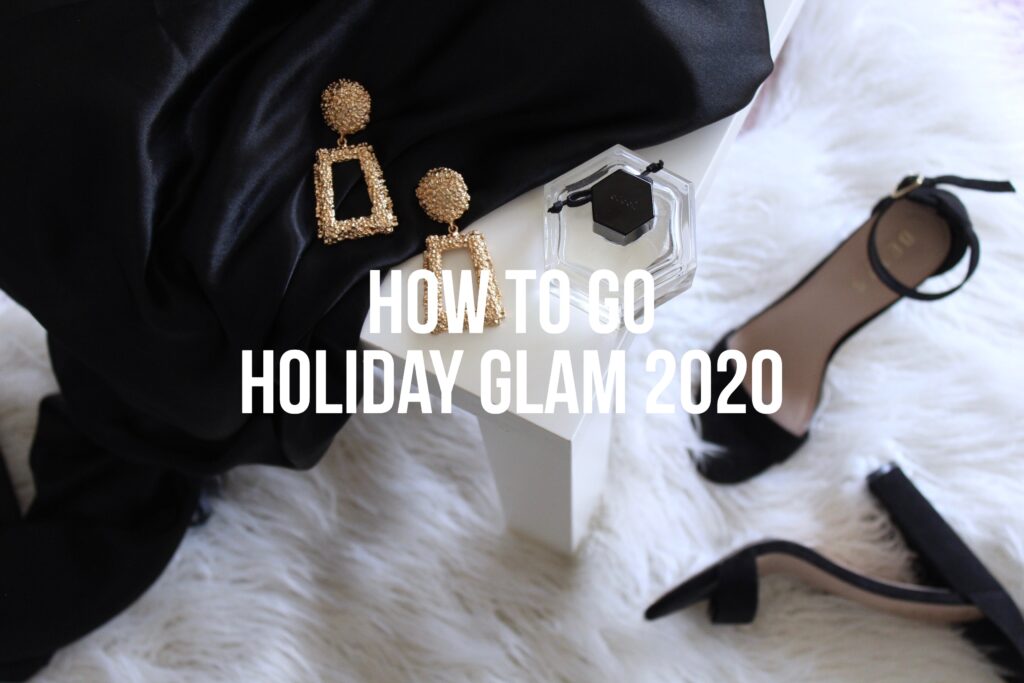 Holiday Glam 2020
Add a Rich Material
I know we've had this discussion before, but few things are as associated with the holiday season as velvet. This material is rich, luxurious and adds that glam touch. Lovely idea to wear more clothes in a velvet material this holiday season. You can make the velvet even more interesting by adding some jewellery, or some contrasting materials such as leather or even denim. 
Embrace Typical Colors
A really, really, simple thing to do is to wear colors that are typical of this time of the year. I'm of course talking red and green, but navy blue, gold and silver surely deserves some attention too. Love the idea of either working these colors as main clothes, or add them as accessories. Really glam of going for a red sweater with some gold earrings. Or why not anything navy blue and silver details?
Add some Sparkles
And of course you should add some sparkles! Whether it's about sequins, metallic colors or jewellery – it's time to shine. It's such a beautiful thing to wear details or clothes that reflect the light nicely with their metallic appearance. Maybe this is not about being the centre of attention at parties, but just adding that touch of sparkle and feel the glam. If you feel like you don't own anything that embodies this idea, perhaps you can paint your nails in a metallic color or go for glitter nails. Just make sure it's a sustainable brand when you go for glitter makeup/beauty products.
Folks! How do you go holiday glam 2020? Let's chat in the comments below! Xx