I talk a lot about the glam fashion life during fall and the holiday season. It's such a festive time when the glam fashion is only a few steps away. During summer, however, it's easier to talk about a more bohemian, simple, fashion life. Well, not anymore as the glam life is pretty accurate this summer too. Here's how to go glam summer 2020: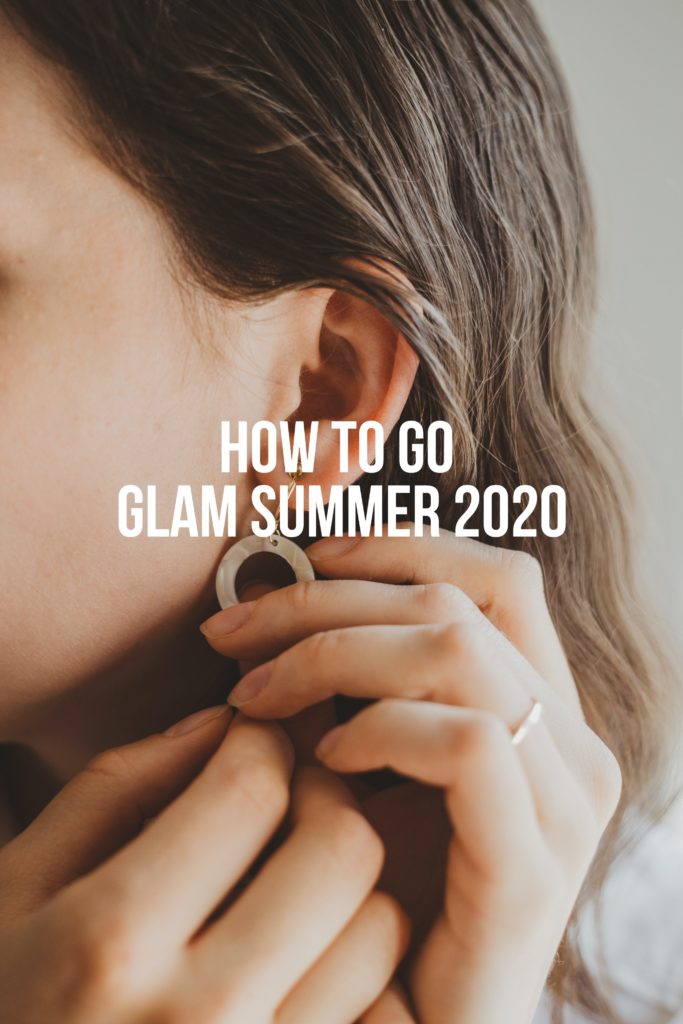 Glam Summer 2020
Silky Materials
The first thing to do is to embrace silky materials! Work your clothing pieces that have a silky appearance for a more glam look. It can be about a slip dress, a silk skirt or something simple as a silk scarf. This will add that soft, glam touch to your outfit. The silk material is perfect for reflecting the light and has historically been associated with the upper class and a luxurious fashion. Note that it doesn't have to be real silk, but a material with a silky effect.
Embellished Accessories
Another way to embrace a glam summer 2020 is to go for the embellished accessories! These accessories will definitely add a glam touch to your outfit. It can be an embellished Alice headband, a patterned scrunchie or some pearl barrettes. The idea is that luxe accessories will give a more luxe outfit. Anything gold and anything embellished will of course contribute. Some glam jewelries will surely bring a more glam outfit! Read more about the glam accessories here. 
Sleek Sandals
Lastly, a pair of sleek sandals will also do! Or slides or ballerinas, or any shoe that's a bit luxe! I suggest that you invest in a pair that's comfortable but have a sleek design. This style of shoe is perfect to pair with summer outfits and dresses. Especially shoes with narrow straps are often quite glam, as well as shoes in a pastel color or with some embellished details! 
Folks! How do you go glam summer 2020? Let me know in the comments below! Xx