It's easy to only associate glam with the magic of December, when it's the perfect opportunity to choose sequins, gold and velvet. But! Of course a more glam style can be embraced anytime and anywhere. Here's an article on how to go glam spring 2022: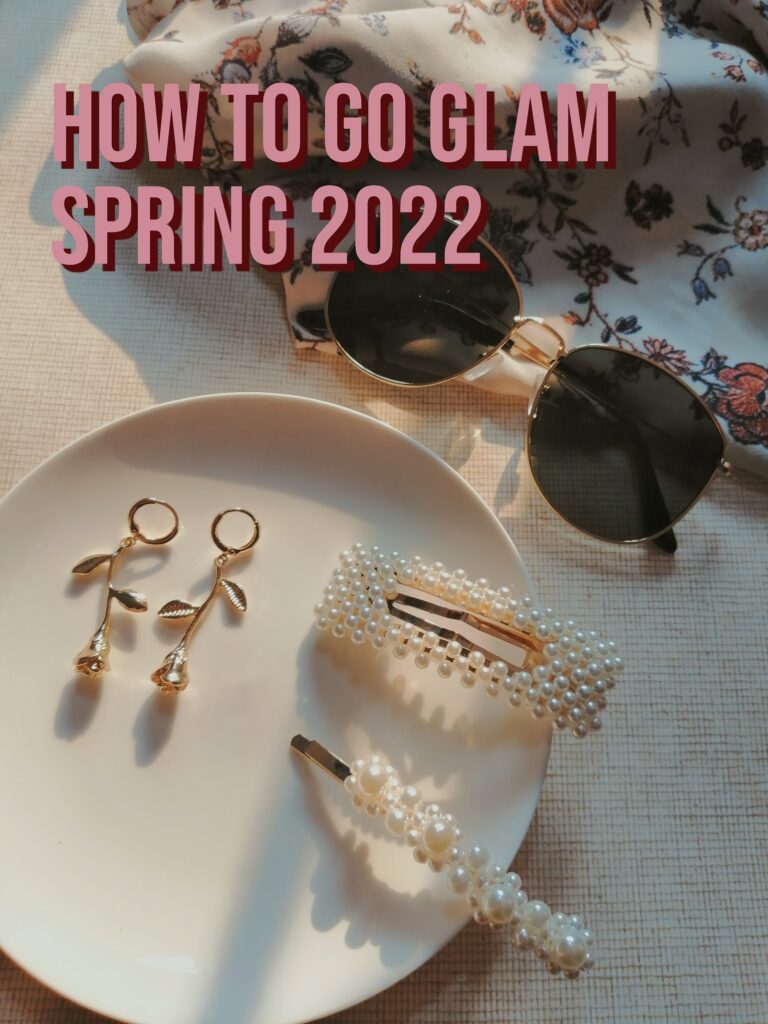 Glam Spring 2022
Add Luxe Details
The first thing to do is to add luxe details, of course! Accessories that are associated with a more glam style is of course jewellery done in gold or silver. Also, embellishments such as a brooch is glam. The Alice headband is also a more preppy addition. Have a look at this article on how to layer up jewellery. And yes, I do believe a nice signature scent will add that glam vibe. 
Choose Statement Materials
Statement materials such as silk, (faux) fur, tulle and organza are a must too! Especially silk skirts are a glam detail for spring, especially when done in a pastel or paired with a pastel. I'm a big fan of going for a silk skirt with a puffy blouse or a knitted sweater with a necklace for a glam look. If you own anything faux fur, it can be perfect for a chilly night out. Or, anything organza/semi-transparent will also add that luxe vibe.
Focus on Accessories
And yes, pay attention to your accessories! I think matching your shoes/bag in a similar or same shade will pull together your outfit perfectly. For instance, a white summer dress with pink shoes and a pink or lavender bag is a cute idea. Or a pair of statement sunglasses to go with your casual look? I say yes! Also love the idea of adding a beret or sun hat for a glam spring 2022.
Folks! How do you go glam spring 2022? Let's chat in the comments below! Xx