Folks! Spring is here and it's time to GLOW. I mean, if you're already not living your best life! Glow spring 2022 is all about maximizing your wardrobe and making the most out of your fashion life. Add that glam jewellery, embrace that pastel and layer up those bracelets. Here's how to glow in your fashion life spring 2022: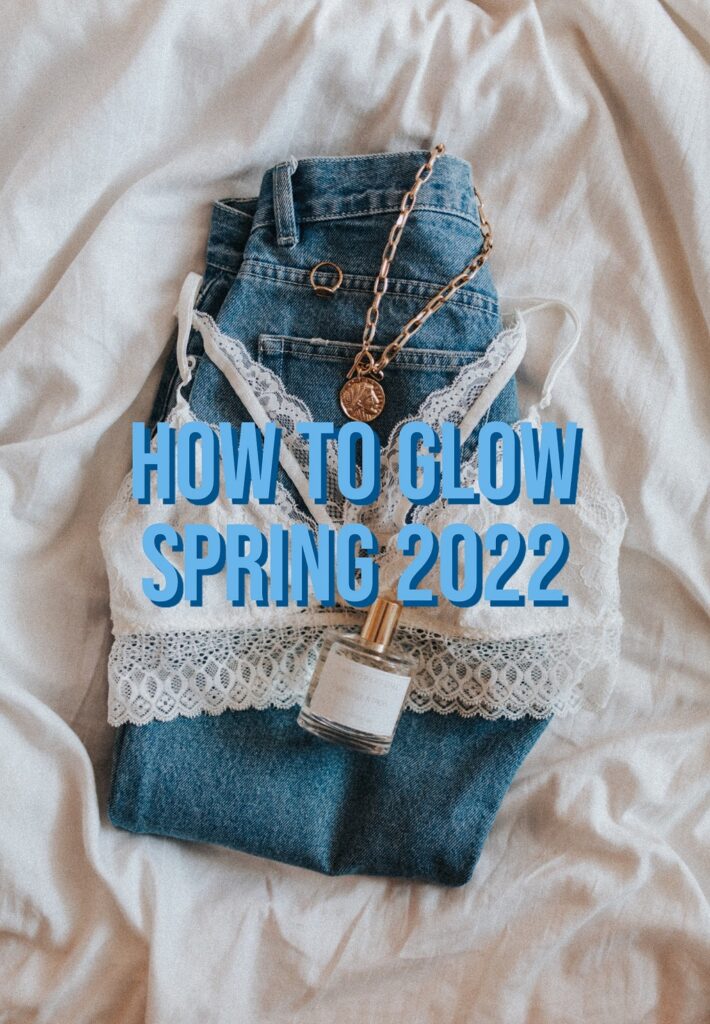 Glow Spring 2022
Add Jewellery
The best way to instantly get that glow is to add some shiny jewellery. It can be anything from bold earrings to a statement necklace or layering up some rings. Just choose jewellery that are eye-catching and will give that luxe vibe to your outfit. The most basic white t-shirt can look stunning with a pair of oversized earrings. If you're not too much for jewellery, go for a classic watch or paint your nails in a fun color.
Choose Patterned Pieces
Patterned pieces are not only fashionable on their own, but they always add life and dimension to an outfit. A dress in a floral pattern will embody that sweet summer feeling compared to a neutral dress. That's why a glow spring 2022 requires at least one patterned piece in your outfit. Add a leopard sweater over your LBD, or go for a floral blouse with your blue jeans. Or why not get some ideas from this article? 
Skip Dark Colors
Yes, I know. Black is a genius color. It's wearable, it's reliable and understandable. But, if you make it a practice to skip black and other dark colors, you'll discover how much more fun fashion can be. If you want that glow spring 2022, choose sweet pastels or bold neons or fun retro shades! Have a look at all these fantastic color combinations if you want some inspiration!
Add Statement Accessories
Lastly, if you want to go for that glow – go for statement accessories. Yes, you heard me. Add those oversized colorful sunglasses, or go for that purple bag. A pair of chunky sneakers are a fun match with a classic floral dress. Or why not a cute beret? The statement accessories will elevate your outfit and make your outfit more interesting.
Folks! How do you glow spring 2022? Let me know in the comments below! Xx