I know, winter fashion is not the most inspiring. It's easy to get stuck in the comfy clothes and neutral shades, but it doesn't have to be like that. Here are four really simple ways you can get out of your fashion rut. And no, shopping new clothes is not the solution.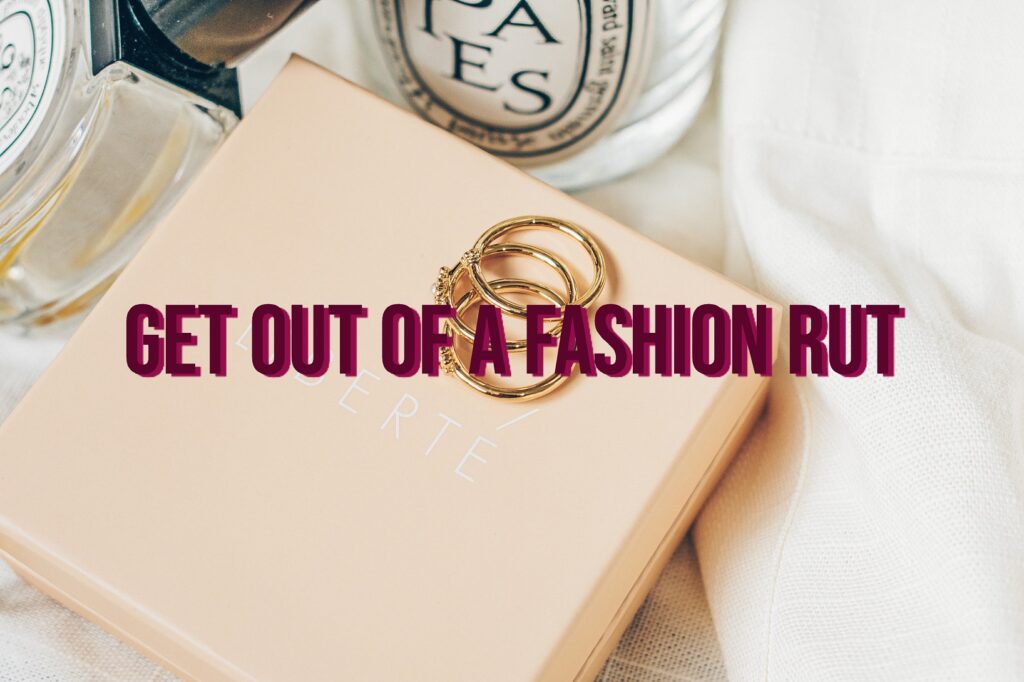 Get Out of A Fashion Rut
Wear Something Statement
A really simple thing is to go for something statement. Yup, just choose a clothing piece in your wardrobe that has something statement to it. It can be anything that's eye-catching, as long as it's captivating and makes you happy. Something simple as wearing a colorful scarf can change your fashion mood. Create your outfit around the clothing piece, instead of thinking about the entire outfit at once. And how you style statement pieces? Check out this article! 
Get Some Inspiration
Of course an easy way out of a fashion rut is to get inspired. Go on Pinterest and scroll through some fashion accounts, read a book or two on fashion or watch some fashionable movies. Easy movies/series such as The Devil Wears Prada, Clueless or SATC can serve some major fashion inspiration. And it doesn't even have to be about the specific outfits, it can be that the movie/series captures a nice mood.
Turn To Your Go-To
Maybe it sounds counterproductive to turn to your go-to looks, when you've probably already worn them too often the past weeks, but that's where the potential lies. By wearing something you're already comfortable in, you are more likely to add a fun pair of earrings or a necklace or a colorful bag! As you already know the outfit and feels comfortable in it, you have the possibility to elevate the look. Change one clothing piece in the go-to look, in order to change things up a bit. Or do as mentioned above and add some fun details.
Learn More About Fashion
And of course, just learning more about fashion and styling can get you out of the rut. For instance, I've written countless articles on how to improve your styling game and maximize the potential of your wardrobe. Check out this one for more ideas! Maybe one of those hacks can get you inspired to try something else? 
Folks! Do you have any tips on how to get out of a fashion rut? Let me know in the comments below! Xx