I know I've been talking a lot about winter fashion lately, mainly because it's…winter! But it's definitely time to slowly incorporate spring fashion because what's more fun than the transitional fashion? Here's how to embrace spring fashion for winter!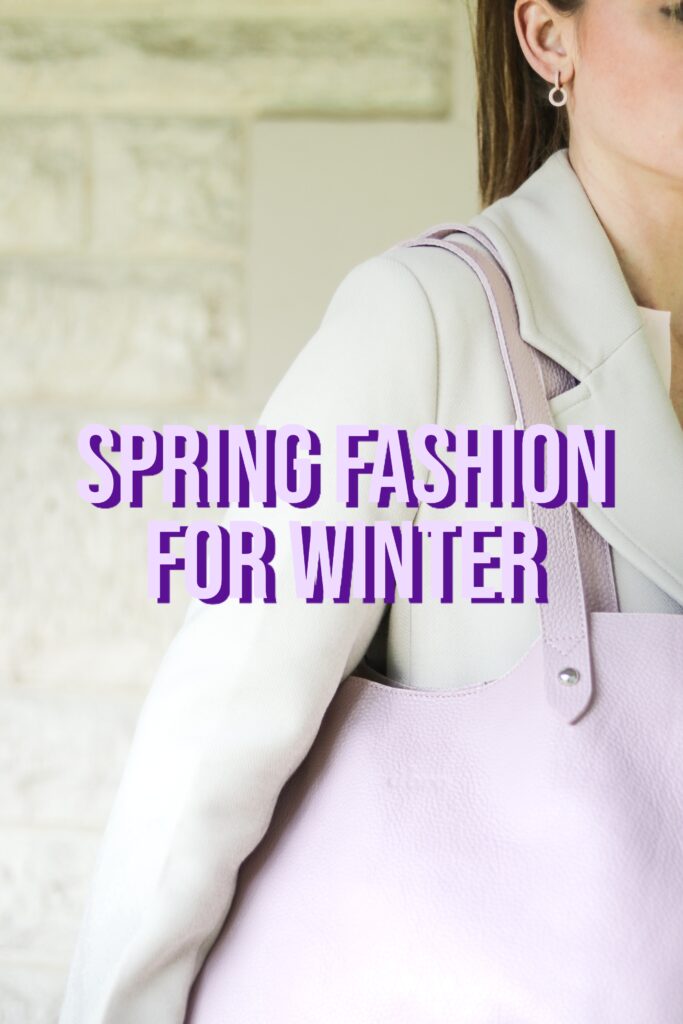 Spring Fashion For Winter
Choose Colorful Pieces
Of course going for lighter colors will help to embody the transitional fashion. Go for that purple blouse you own, or that pink skirt or the green sweater. Make those colorful items of yours the centre of attention by building your outfit around it. Lovely if you can go for a monochromatic outfit, but also adding bright neutrals such as white and beige will maximize the colors. I also think denim blue is a highly underrated neutral shade, so try that next time you want to wear a colorful top.
Layer Up
Maybe you can even skip that heavy winter jacket and go for a lighter one with layers instead? Well, if you can, you're definitely embodying spring fashion for winter. Going for invisible layers under sheer fabrics is a superb way of working lighter blouses and dresses for instance. With invisible layers I mean choosing tops that are either matching your skin tone or the color of the fabric. You can also go for a blazer over your cozy sweater, or why not some jeans under your dress? A chunky sweater over your spring dress could also do!
Maximize Prints
There are two prints in particular that are highly associated with spring and those are stripes and florals. So what's a better thing to do than to work them? Make the florals the main attraction of your outfit by enhancing the colors of the prints. If the floral print is mainly orange, add orange details or clothing to your outfit. If you work stripes, make them pop with anything red or pastel. Also adding a patterned scarf will embrace that spring vibe!
Folks! How do you work spring fashion for winter? Let's chat in the comments! Xx