There's nothing like dressing after the current season. Surely, this happens naturally as the weather changes and through that, what clothes that are suitable. But, it's also fun to take it a step longer and embrace colors, details and materials that are typical of a season. Here are five simple ideas on how you can embrace fall fashion 2020.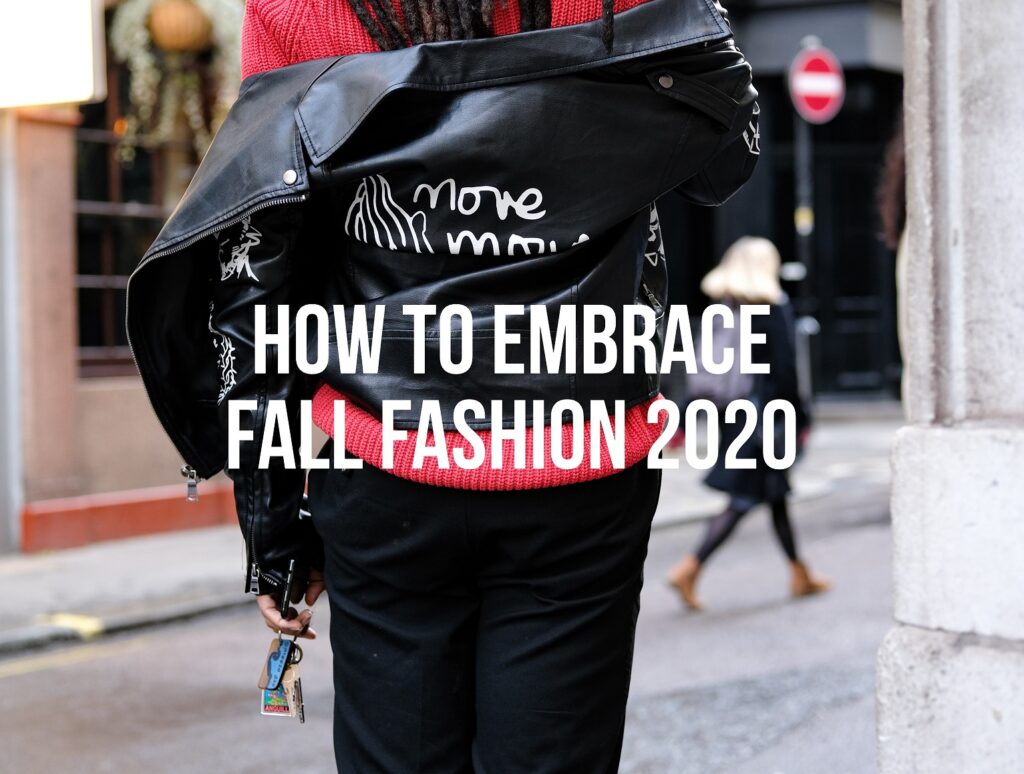 Embrace Fall Fashion 2020
Wear Orange
Orange is truly a color of fall with the leaves turning orange and pumpkins everywhere. But, what's a better way of embracing fall than to wear orange? Add orange accessories to your outfit, do your makeup with some orange hues or add any orange clothing piece you own. Gorgeous way of adding some color to your outfit. Orange is a great match with other fall colors such as forest green, navy blue, beige, camel and brown. Orange also works well with wine red and white, so keep it in mind next time you put together an outfit. 
Boots With Socks
Boots are a must for fall! One way of putting the boots in the spotlight is to go for boots with knitted socks. This will favourably make your feet stay warm, but also add some texture to your outfit with the knitted style. Chic to go for a matching color, or why not a colorful pair to make it more interesting?
Oversized Pieces
If there's only one season it's really cozy to work the oversized pieces, it's definitely fall. With oversized sweaters, jackets, and shirts you have yourself a cozy fashion. Perfect to use oversized pieces when layering, or just when you want to keep it loose and good. I like the idea of mixing up fitted pieces with oversized ones. For instance, go for a fitted t-shirt and layer it up with an oversized jacket and scarf. Don't forget to pay attention to the details and the materials! Knitwear, denim and leather is always a good mix.
Add Wine Red
If you're unsure about orange, give wine red a try! Fall is all about the darker hues and wine red is one of the most beautiful ones. Perfect if you don't like to wear popping colors, but you want to mix it up a bit. Wine red is gorgeous with navy blue, forest green and a fun match with mustard yellow, orange. Perhaps one of the best color combinations with wine red is to go for a brighter pink. The two balances each other in a favorable way! Lovely to match darker and brighter shades within the same color. 
Knitted Clothes
Knitwear is always a good idea for fall. This year, it's not only trendy with the classical knitted sweaters, but also cardigans, dresses, skirts and vests. Don't be afraid to match knitwear with more knitwear, and break it off with some denim, leather, suede or even patent leather. Knitted clothes will keep you warm and also add some dynamic to the outfit! Don't forget that knitted pieces are perfect for layering an outfit. A shirt under a knitted sweater, a blouse under a cardigan or a dress under a knitted sweater – the options are endless!
Folks! What are your best ways of embracing fall 2020? Let's chat in the comments below! Xx