I know, I know, I know! It's not the easiest thing to maintain an interesting winter style when it's cold, dark and snowy. Most of us tend to stick to warm layers and basic clothes, when the weather is challenging. After all, it's somewhat easier to throw on a floral summer dress and call it a day, than to work with different colors, layers, and print, and still stay warm. Not to forget, most of the colorful clothes are after all more suited for spring and summer. With this said, you can definitely embody a fun and interesting winter style with some planning behind!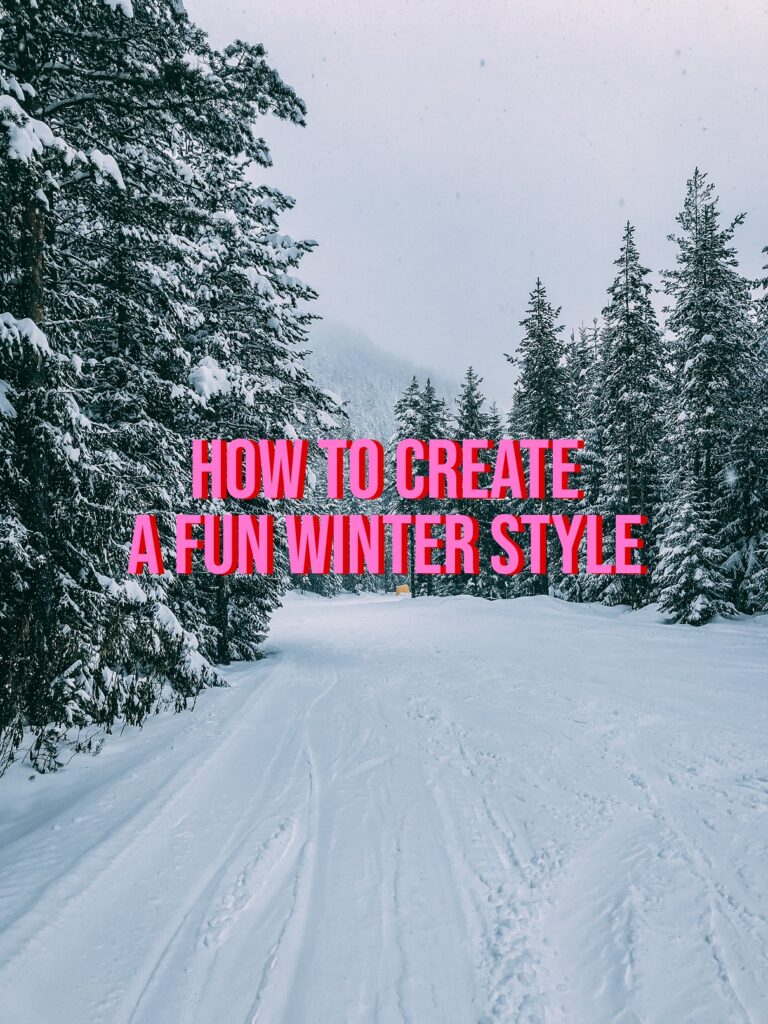 Create a fun Winter Style
Challenge Yourself
One thing you can do is to make an effort with the colorful clothes you already own. For instance, even if a colorful dress feels too cold for a winter's day, how about layering it over a more neutral outfit? Going for a long sleeved top under a summer/spring dress is a superb styling hack. Even a fitted sweater will do. In order to create a seamless outfit, make sure the colors are somewhat matching. Another idea is to wear a colorful sweater under a blazer for a warmer look. A pastel silk skirt is perfect with a shirt and sweater combination, and add a pair of chunky boots for a stylish outfit. And of course, for any colorful or patterned pants that are too cold for winter, go for some tights under. That way, you can still embrace color and survive minus degrees. In summary? Go for colorful clothes and adapt them to the weather.
Focus on Accessories
Another thing to try is to focus on accessories! Finish your look with a colorful beanie and some statement sunglasses. Or glam up the outfit with some big earrings or a preppy hairband. A big trend this season is also the oversized scarf. Go for a colorful or patterned version and wrap it around your neck. Google or search on Pinterest for different ways to do this, and go with a way that suits you. Other things that work well is to add a brooch to your coat or a belt. It's all about making the details pop!
Plan Your Outfits in Advance
The most crucial thing to do though, might be to plan your outfits in advance. That way you'll avoid stressful decisions early in the morning as you already know what to wear. By taking five minutes the night before and create an outfit, you can mix and match different colors and materials that you might not choose spontaneously when you're stressed. You'll also avoid a fashion rut by doing this, as you can scan Pinterest of Instagram or whatever inspo pictures you have saved, in search for inspirational outfit. Of course this website can serve as inspiration too! Try this article or this one.
Folks! How do you make winter fashion fun and inspiring? Let me know in the comments below! Xx