Folks! Winter is the time for dressing warm (well, for the majority of us). I've written several articles before on how to dress warm, but I thought I'd today write about how to dress warm winter 2021 in specific. Just some simple ideas on how to update your current winter style!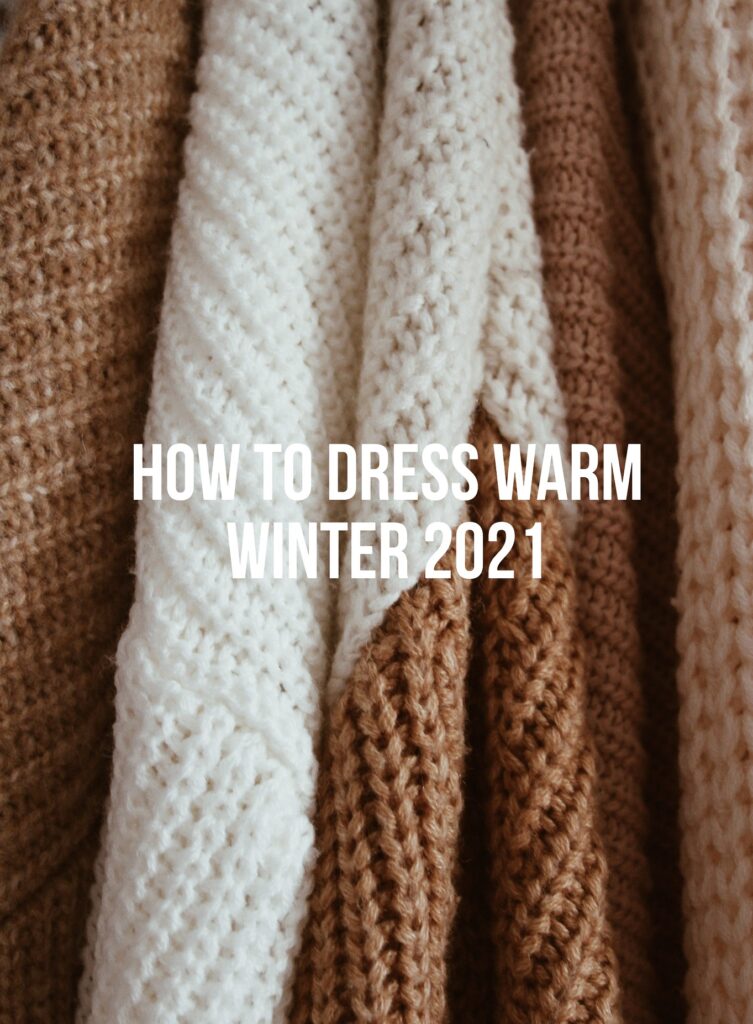 Dress Warm Winter 2021
Keep it Simple
Okay this first idea is kind of a no-brainer, but when dressing for a colder climate – keep it simple. Go for a fitted top as the first layer. Add a warm sweater (major plus if it has some wool in it), and then a vest or a light jacket (or both!). The final layer should be a slightly oversized jacket or coat (so your outfit won't feel bulky and uncomfortable). Of course, you can add/subtract the layers, so they suit you, but keep in mind that the first layer should be fitted and the last one should be slightly oversized. By sticking to these two tips, you'll have a more pleasant experience with the layering life. 
Go For Midi/Maxi
Another great hack, that's suitable for 2021 in specific, is to go for midi/maxi lengths. This will obviously keep you warmer with the extra fabric! Midi/maxi lengths are definitely having their moment now, and are well-styled when paired with high boots such as knee/over the knee level. It's especially trendy to go for knitted midi and maxi dresses, or skirts. Such a great idea to stay warm by embracing a knitted maxi dress and a pair of high boots!
Focus on the Accessories
You can also keep it easy by choosing all the clothes you want to wear and pay attention to the details instead. That is, if you want to wear all black – do so! If you're all about the comfy life, then be all about the comfy life. You can make your outfit more personal or more trendy by adding some accessories of your choice. Perhaps a colorful beanie? A pastel bag? A pair of faux fur gloves? Choose a pair of dad sneakers for that street style look!
Folks! How do you dress warm winter 2021? Let me know in the comments below! Xx