As the days gets colder, our outfits needs to keep us warm (well, obviously). And though staying warm should always be prioritized over staying chic, there are some ways you can do both in one outfit. I've talked a bit about these tips earlier years, but a reminder is never wrong. Here's how to dress warm fall 2018: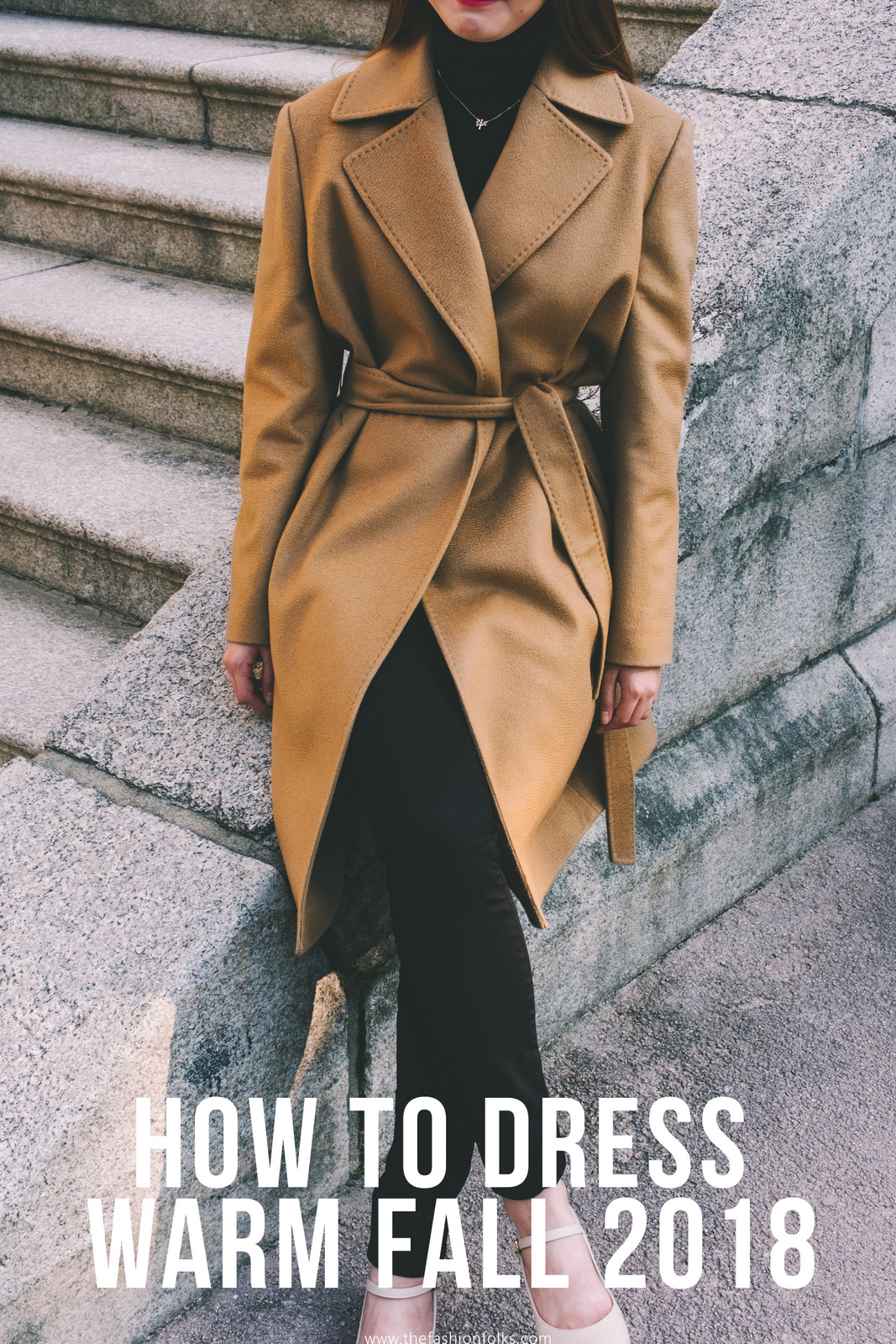 Photo by Bundo Kim on Unsplash
Dress Warm Fall 2018
Layer Up
Perhaps the easiest and most common way to dress warm is to layer up. Adding more layers to your outfit means more fabrics which means a warmer outfit. Layering can be about adding a knitted vest, doing a turtleneck under a dress, a shirt under a sweater or a blanket scarf to frame the look. What to think about when layering is playing with the lengths and details of the clothes. If you wear a shirt under a sweater, let the collar, cuffs and hemline be visible! When you layer you can also favorably play with different colors and prints.
Choose Warm Materials
Choosing warm materials is really about investing in good clothing pieces. Pieces with wool keeps you warm better than clothing pieces in acryl, for instance. Make sure to check the blend in your sweater and choose one with the best combination. Wool in coats are also a good choice as well as clothes with double lining. This is extra important when choosing a good pair of shoes, as you want the lining to help keeping your feet warm. Fleece and flannel are two other materials that keeps you warm!
"Invisible" Clothes
This might be my best tip as the idea of invisible clothes is adding clothing pieces that will help you stay warm, without interfering with the appearance of your outfit (hence the name). These clothing pieces are the one you go for when you really want to stay warm. Like a neutral and tight top under a blouse, tights under your jeans or an extra skirt under your dress. It can also be a defined sweater under a bulky oversized sweater or a light jacket under a voluminous coat. It's simply about layering, but without the intention of showing the pieces. This is a really good way of wearing the outfit you want and not compromise on the look.
Stylish Accessories
Of course the accessories also will help keeping you warm. A knitted beanie, a blanket scarf, a chic pair of gloves, and extra pair of socks etc. The accessories are a good way of adding some color to your outfit too, making it more energizing with pops of colorful shades but not fussing too much about it. As talked about in this post, the blanket scarf is also really multifunctional, which means that it's a good investment. In our digital era, choose gloves that work with touch screen to always stay warm!
Choose the Right Style
Lastly, staying warm is also about choosing the right style. A coat that hits mid-thighs is warmer than a coat that ends above the hips. Pants that goes all the way down to the ankles is a must if you don't layer with tights. A coat with a high collar, or a sweater, will keep the neck warm better than one sans collar. The sleeves of your jacket shouldn't be too short but hit the wrists with marginal. A crop top is of course not as warm as a regular top. High-waisted pants and jeans will also keep you warm better. Just think logical you know!
Folks! What are your ideas on how to dress warm fall 2018? Let me know in the comments! Xx