So the days are getting colder and every week that passes by, you lose bit by bit your fashion edge. From looking like a cool – having it under control –  person in beginning of september you end up looking like a big potato sack by november (kind of). And all because it's freezing cold and it's freaking annoying! But we do have some warming tips for you! You don't have to choose several unflattering layers of clothes to keep yourself warm – you can stay warm AND fashionable.
Invest in a coat with at least 40% wool in it. Wool is a heroic fabric in winter times, it keeps you warm yet fashion.
High Thigh Boots, is not only fashionable but also another layer of textiles that will keep your legs a bit warmer. (pro-tip: invest in a pair of boots with cozy fabric inside)
Some good ol' layering. Start from the piece nearest your body and work yourself out with different fabrics, lengths
and cozy pieces. Though folks, maybe 4 layers is enough if you still want to be able to move freely!
Headbands and hats. What's the thing with people and stop wearing hats when you get older? There are fashionable ones out there, that will keep your ears warm. We promise.

Scarf. If you at this point still don't own an oversized scarf with some wool in it – how have you even survived the winters so far? People, it is an essential that makes the difference between snow inside your jacket or snow outside your jacket. And it's a difference you would like to be aware of.
And lastly a fashion no-no that we think is a go-go. Leggins under your loose pants. It works if the pants are loose enough and it does keep you warm. Even if you do feel like a child, it's not visible to anyone and it is a saviour when the bus is late. (Psst, it also makes it possible for you to use lighter fabrics, that you would normally wear when it's warmer (We'll make a Tim Gunn reference here and say: Make it work)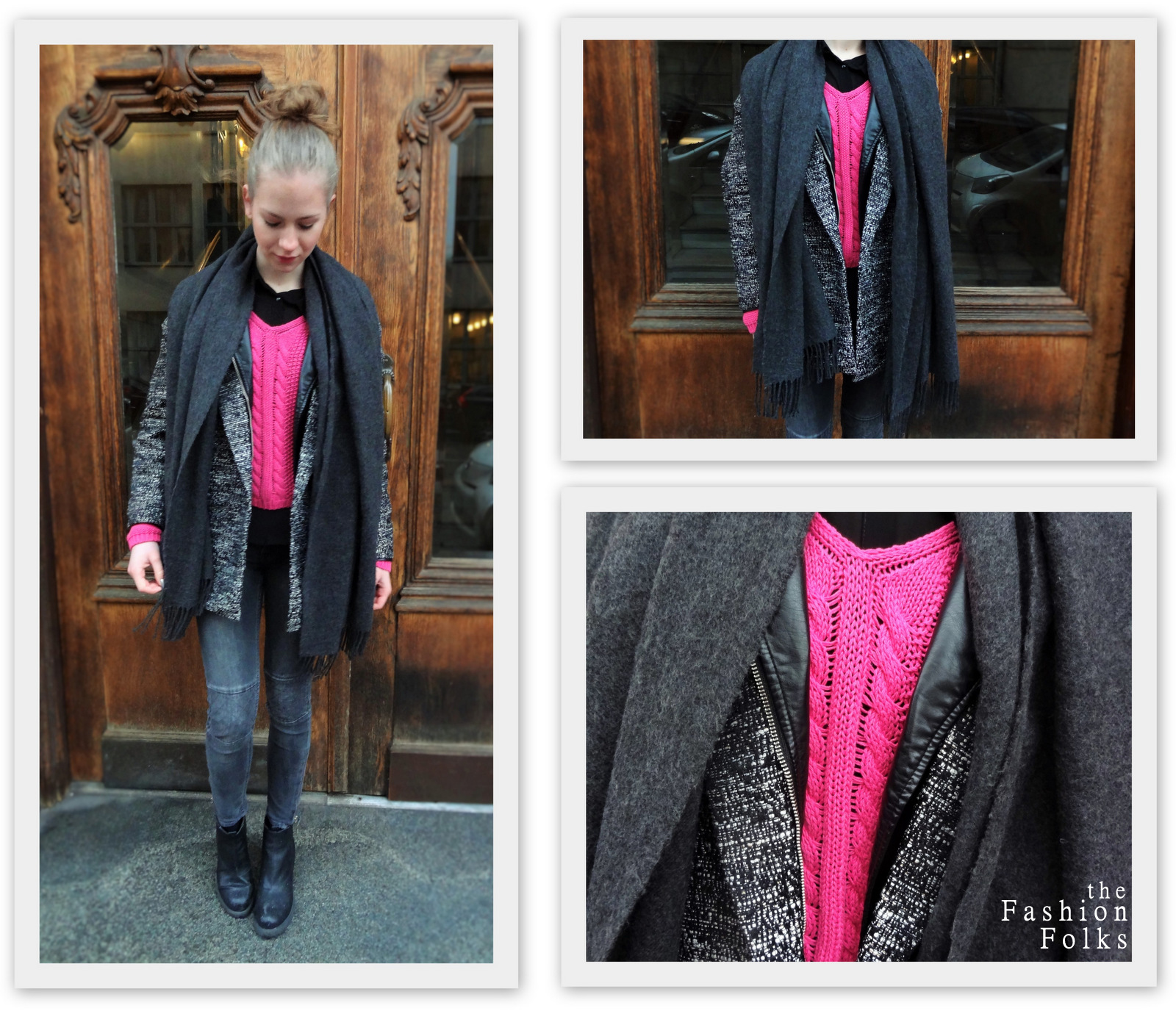 Think this list is similiar with the fall essentials? Well it's because we freaking believe in these essentials.