Folks, in honor of summer we've updated our post on

How To Dress In Scale

, see the updated post below!
There are inevitably three ways you can dress by color: either in mix, scale or monochrome. The most common way is to mix different colors, another way is to go monochrome (like: hello all grey!). But the third way of styling color is to dress in scale. It's fun, challenging and requires some effort, but the outcome is quite a fashionable one!  Folks? Here's how to dress in scale! 
Warm and Cold Tones
Colors have a warm or a cool tone, so when matching in scale, the most flattering way of doing it is by sticking to the warmer or colder shades in the scale. Otherwise the warmer ones risk looking dirty and the colder ones risk looking plain. Deciding whether a color is cool or warm is actually highly individual and dependent on the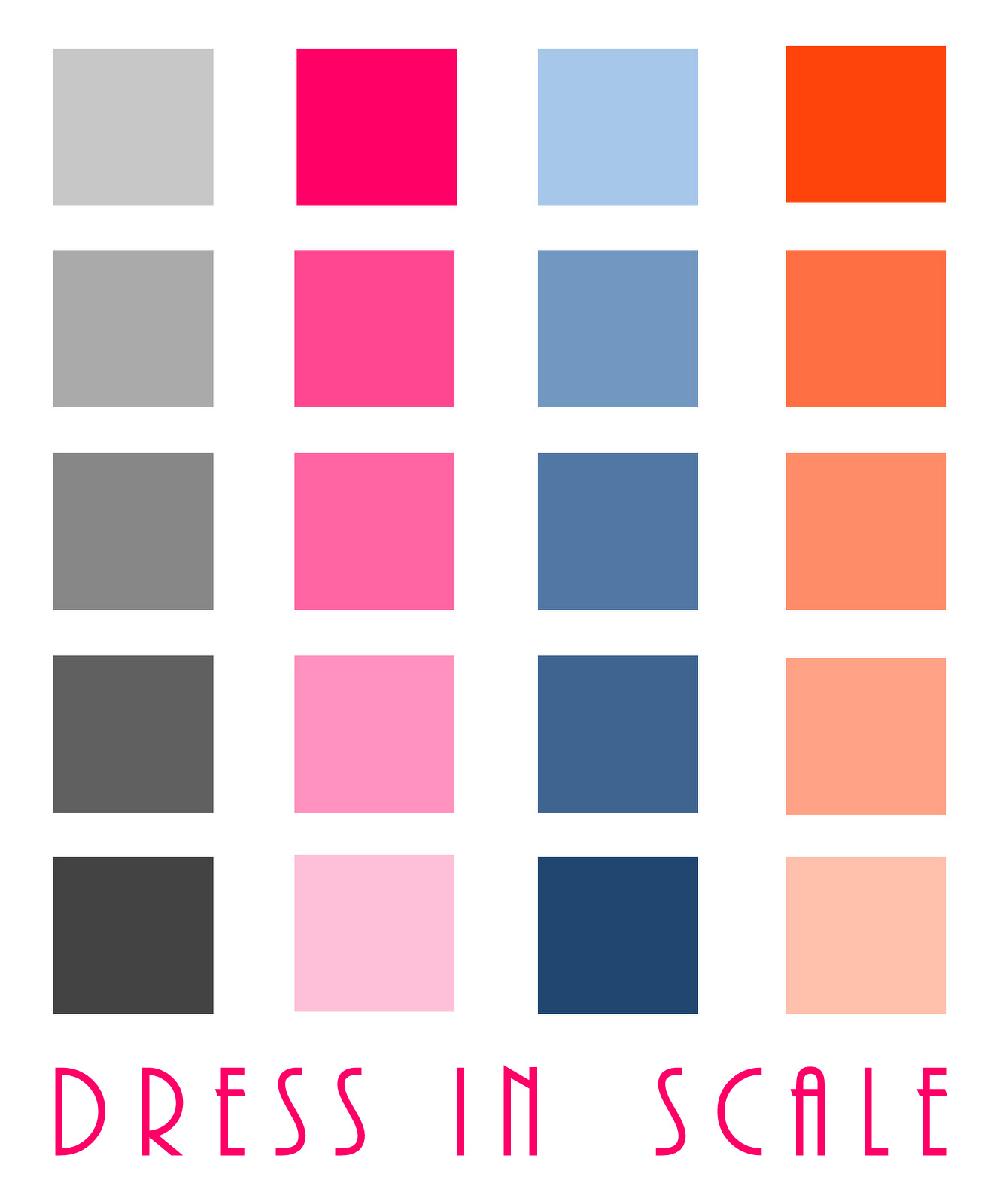 situation. If the light in a room is warm the color of the clothing piece will look warm t0o, even though it might look more cool outside. Be sure to check the color combos in different lights to get a coherent look!
Contrasts
As we keep going on and on about contrasts when it comes to styling an outfit, of course it's applicable here as well. Going for contrasts in your outfit adds life to it and can easily take an outfit from plain to lively. As for the how to dress in scale, pick the darker colors to go with the lighter ones! Add a third piece that's a mix of both of them  to make the look a bit smoother. To avoid making the outfit look dull, a great tip is to use different textures to create an effect. A knitted sweater paired with same scale pants will keep the interest in the outfit.
Accessories
Even though we're talking about dressing in scale, we don't count accessories to this one. Adding an accessory in a contrasting color will give the look that little extra. It could be a necklace, a scarf, a hat or a pair of shoes that makes an unexpected pop in the outfit. See Elena Perminova's look below and how the black bow makes a statement!