Although I think all of us should strive after having a timeless style, it's not always easy to get that right. The majority of style guides today, are emphasizing a minimalist style sans color and prints. If everyone adopted a traditional minimalist style, we'd all soon head for a creative bankrupt. I think it's better to create a style that suits you, and reflects your personal taste. That's what's going to keep your style interesting and engaging. This style guide will give you all the information you need in order to create a timeless style that's all about you.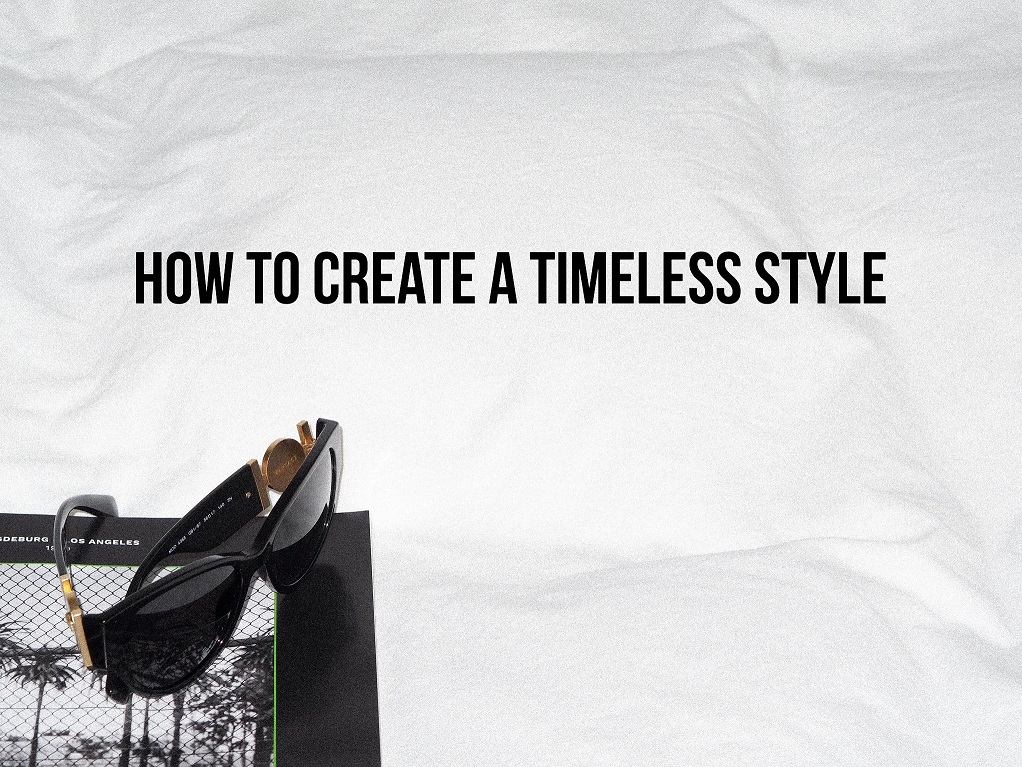 Create a Timeless Style
Know Your Go-To Items
This is probably the most important step! You got to know what your style is and what you're comfortable in. This is easily done by knowing what your favorite clothes are. Once you've identified these key pieces, you can build your style around them. Your go-to items are individual, and depending on your style, it can be anything from a Bohemian floral maxi dress to a black t-shirt. The important thing is that you should like wearing them, feel confident in them, and they should be fairly easy to style. The rules are not set in stone, but if your go-to items are wearable and easy to style, you can create a lot of wearable outfits – and that will create that timeless style in the long run.  I'd say if you can identify 5-10 key pieces, you'll have a reliable foundation. Use these key pieces when you create your outfits.
Take Care of Your Clothes
It's also important that you take care of your clothes. Don't wash them if not necessary, know how to dry them properly and how to store them when you're not using them etc. This will make your clothes last for years. As you'll stay consistent with what clothes you're wearing, you'll develop a more timeless and individual style. You'll also become more confident in your style, as you know how to style your clothing pieces in the best way possible. Except a more developed style, the environment will also thank you for carefully caring for clothes you've already purchased.
Focus On the Details
Another important thing is to rely more on the details. It's through styling the details that you'll create a dynamic and personal style, and all while staying "true" to your favorite clothes. This means that you should play around with your accessories and jewellery. Sometimes you should layer your clothes or tuck them in, and other times it can be about keeping it minimalist and clean. Adding something simple as a beanie can make all the difference! Just by tweaking the details, you'll create a lot of different outfits, and you'll be able to keep them interesting and wearable for a longer period of time. 
Have Confidence
Another thing you should do is to have the confidence to stay consistent with your style. This means that even though fashion is changing, dare to stick to your good ol' favourites. Who says you can't wear that skirt, although it was trendy years ago? By having the confidence that your style is all about you, and should not reflect anyone else's opinion, you'll surely have a more timeless style. This of course doesn't mean that you never should invest in new trendier clothing pieces, but it means that the majority of your style should be something you feel confident in, regardless of its status! 
Folks! If you want to learn more about a timeless, and more sustainable fashion, click here! Xx