Folks! Sometimes an outfit is definitely made by the accessories we choose to add to it. This is especially true for summer fashion, as we don't have too many layers of clothes to work with. Here's an article on how to accessorize summer 2022!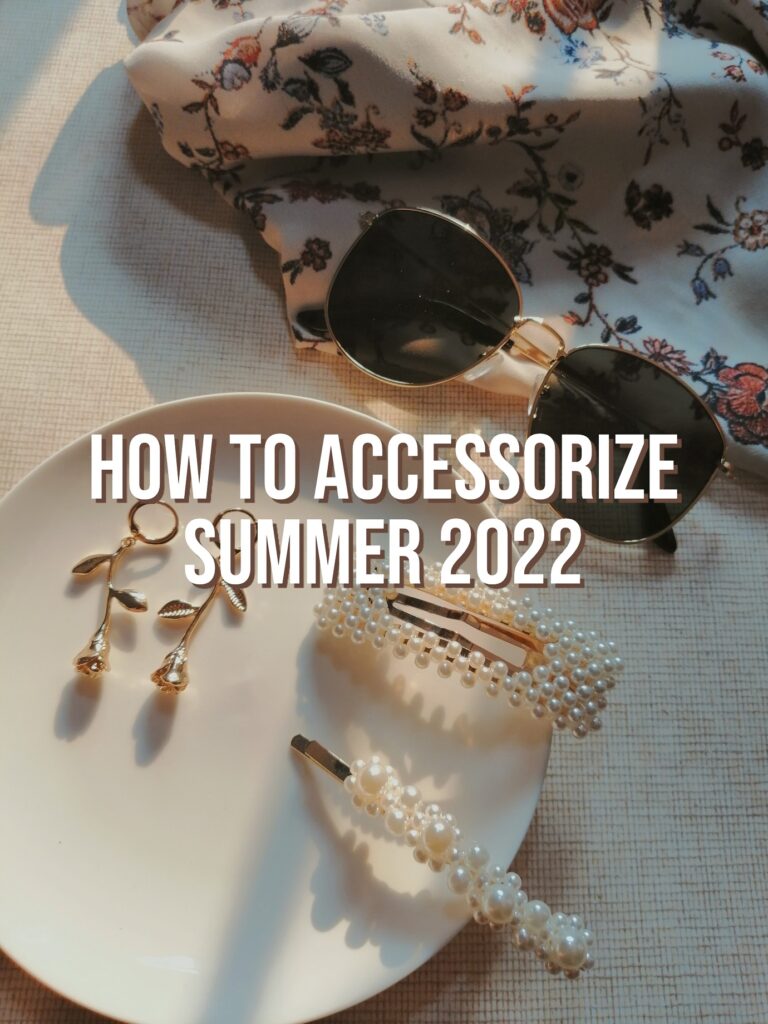 Accessorize Summer 2022
Pearly Styles
Pearls are indeed timeless, but sometimes they're a more prominent part of fashion; and so is the case for current trends. They're everywhere from earrings to necklaces to rings and hair barrettes. I think pearls are perfect for making your outfit more preppy and luxe. For instance, a black slip dress with some pearl earrings is a gorgeous, timeless, perfected outfit. I also think pearls work really well with pastels, and is a fun infusion with anything neon.
A lot of Gold
And speaking of luxe, summer 2022 just seems to be the summer we wanna look luxe and be luxe given the gold trend right now. Gold jewellery is incredibly popular at the moment, giving that glowy vibe. Gold works with any color there is, any pattern and probably any style. Of course it naturally has a very clean and glam look, hence it's favorable to pair it with minimalist items or timeless pieces such as an LBD or a white shirt.
Colorful Details
Another cute trend this summer is the colorful detail. I'm mainly talking about colorful detail such as a scrunchie or a scarf or a bag. It's all about finding that pop that makes your outfit more personal and captivating. For sure it's chic to go for a neutral color, such as beige, and add a purple scarf for a contrasting effect. Play around with what works for you.
Folks! How do you accessorize summer 2022? Let's chat in the comments below! Xx