Talking about accessories fall 2022 is always a fun topic, mainly because the accessories this fall are chunky, playful and cozy. The best part? Well, many of us already have these trendy items in our wardrobes. Here's an article on how to accessorize fall 2022: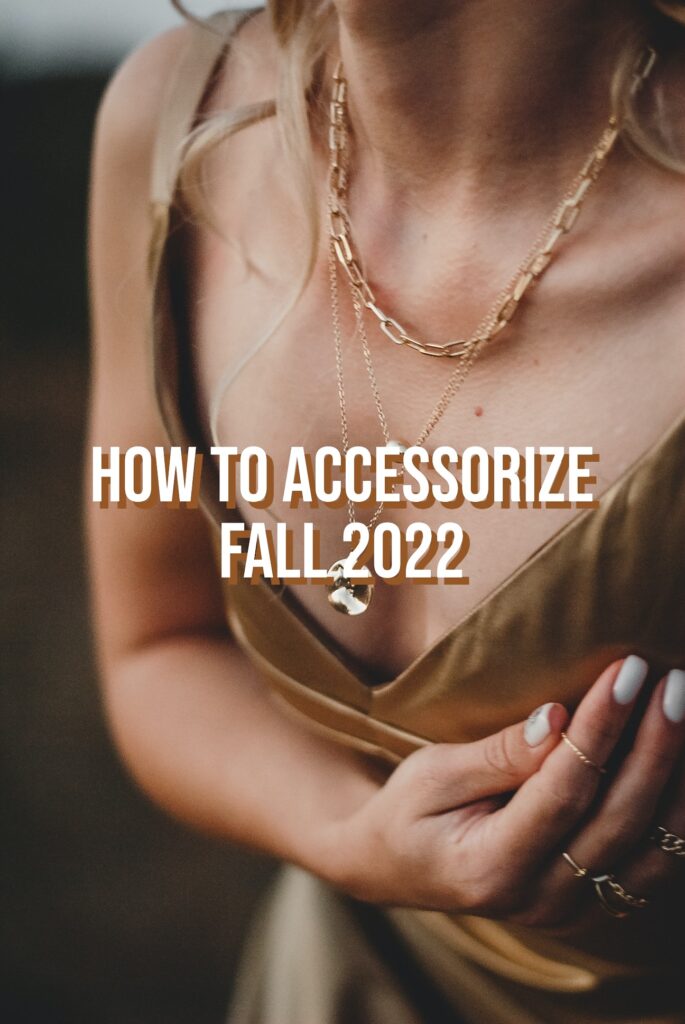 How To Accessorize Fall 2022
Statement Sunglasses
The statement sunglasses continue their road to success this fall too! They're following the 90s vibe and early 00s look, with a colorful rounded frame. It's also been popular to go for sunglasses in a colorful glass, such as tinted pink or orange. I think your statement sunglasses will elevate any classic coat this fall.
Chunky Boots
Chunky boots are definitely trendy this season too, so it's just to bring out the ones you probably wore last year! What I love about the chunky boots are their comfort, and also that they add that edge to any outfit. Lovely idea to go for a classic outfit and finish it off with some chunky boots. Even better if your boots are a bit higher and you pair them with your midi/maxi dress for a chic effect. 
Cute Beanie
Beanies are not only functional, they can also be really cute when done right. A few seasons ago, colorful beanies in an oversized style emerged, and that exact style is still trending this fall. Go for a pastel beanie to your classic black coat, or mix it up with a neon pink beanie to your denim jacket. You can favorably match at least one other part of your outfit with the beanie, to create a more dynamic and cohesive look.
Folks! What do you think about the accessories this season? How do you accessorize fall 2022? Let's chat in the comments below! Xx