Isn't it time to talk about some holiday outfit ideas 2021? Yes, I think it is! In general, it's always fun to dress after a specific occasion, and get that change of routine. But for the holidays in specific, it's always a pleasant challenge to play around with red, green, gold, ribbons, knitwear and so on. Here are three holiday outfit ideas 2021: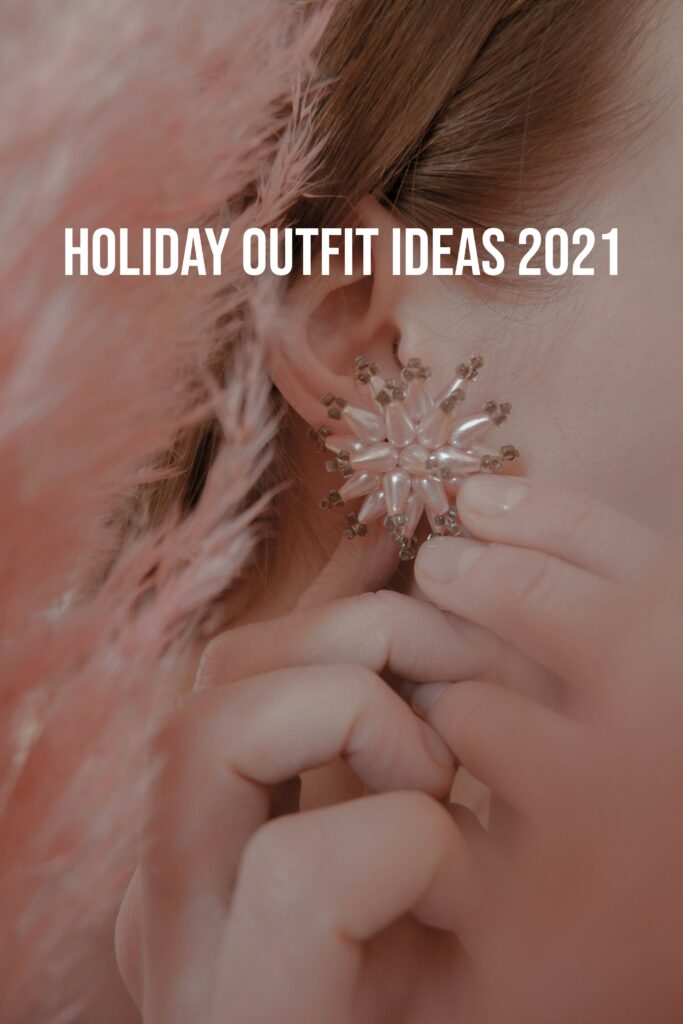 Holiday Outfit Ideas 2021
Pops of Red
It's such an obvious thing to add red to your outfit, but it's the best way to embrace the holiday spirit. Just a simple thing as working red lips, or red nails or a red headband can instantly put you in the holiday vibe. I love the idea of working a white outfit with some red highlights, or why not mix and match red and pink together? Working fashionable outfits during December don't need to be about the grand gestures, but can be all about the details. I know I'll be adding a red lip to everything this year!
Oversized Accessories
You can also take the glam route to the holiday mood, and one thing you can try is to add oversized accessories. For instance, a pair of big earrings will add that luxe touch to your outfit. An oversized necklace, with a simple t-shirt and jeans can also do a big difference. Playing around with some rings and even bracelets, could also have the same effect.
Matching Dress and Tights
As for a more random styling trick, go for a matching dress and tights combo! This works best if your dress and tights are not done in black. But other than that, it's a chic idea to go for a monochromatic look. A red dress with some red tights can be fun. Same goes for a brown dress with some brown tights. I absolutely love the idea of a patterned dress with monochromatic tights. Such a fun and playful way of doing fashion.
Folks! What are your best holiday outfits 2021? Let me know in the comments below! Xx