So you've probably already heard the news, but if you haven't: H&M's design collab this year is no other than the celebrated brand Kenzo! And folks? We're overly exicted regarding H&M X Kenzo!
H&M design collabs
H&M are behind a numerous of succesful design collabs, (kind of everyone since the beginning of the collaborations in 2004). Some our favorites are Matthew Williamson, Isabel Marant, Balmain and Alexander Wang. The collabs are a great way for more expensive brands to reach more customers through cheaper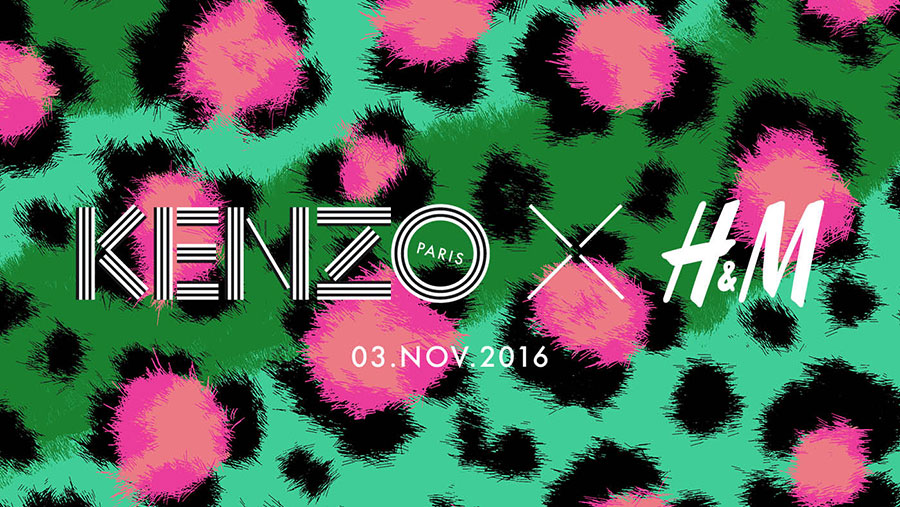 clothes, and the insane amount of buyers H&M reaches out to. And of course, the other way around it's a great chance for people to expand their minds above average clothing, and have the chance to go high fashion!
Kenzo
So who are Kenzo and why are they given the chance? Well, Kenzo is a french fashion house by designer Kenzo Takada. Though Kenzo hasn't been around as long as Chanel or Louis Vuitton, the 46 year old brand has established their position as a fashion house to count on! Kenzo is a popular brand amongst the street style profiles as their clothes are both edgy yet a bit more fashion than regular street style. The creative directors of the brand is Carol Lim and Humberto Leon.
H&M X Kenzo
So what can we expect from the budget brand and the high-end brand? Well, earlier years the result of the collaboration has been a compromise in the middle. By that said, the core of the brand's aesthetic has remained the same, but to a lower price than the original. As Kenzo are kind of famous for their comfy chic style we can definitely expect some chic sweaters in there! Also vibrant colors, patterns and an edgy touch of street style would follow the identity of the company. We don't know about you guys, but we definitely want a roaring tiger sweater, like yes please yes!