Perhaps designer fashion is the last thing we all have in mind right now, but there are lots of beautiful collections that have already been made and should definitely be enjoyed! I did an article last year (!) on some of the resort 2020 collections, but as the resort season 2020 starts now, how about a follow-up. Here's some fashionable highlights resort 2020:
Highlights Resort 2020
Roland Mouret
If this is not the look of summer, I don't know what is. This outfit is just timeless through and through, with the details of the clothes revealing a contemporary twist; the asymmetric cut of the skirt, the length and the puffy sleeves of the blouse. I love how the navy blue runs through the outfit, from top to toe. Also chic with the loose shirt tucked in the skirt. Love the idea of a midi skirt and the moccasines, chic and elegant. This outfit is fairly easy to recreate too! Work a midi skirt with a patterned top, doesn't necessarily have to be a shirt. A puffy blouse is a trendy alternative too!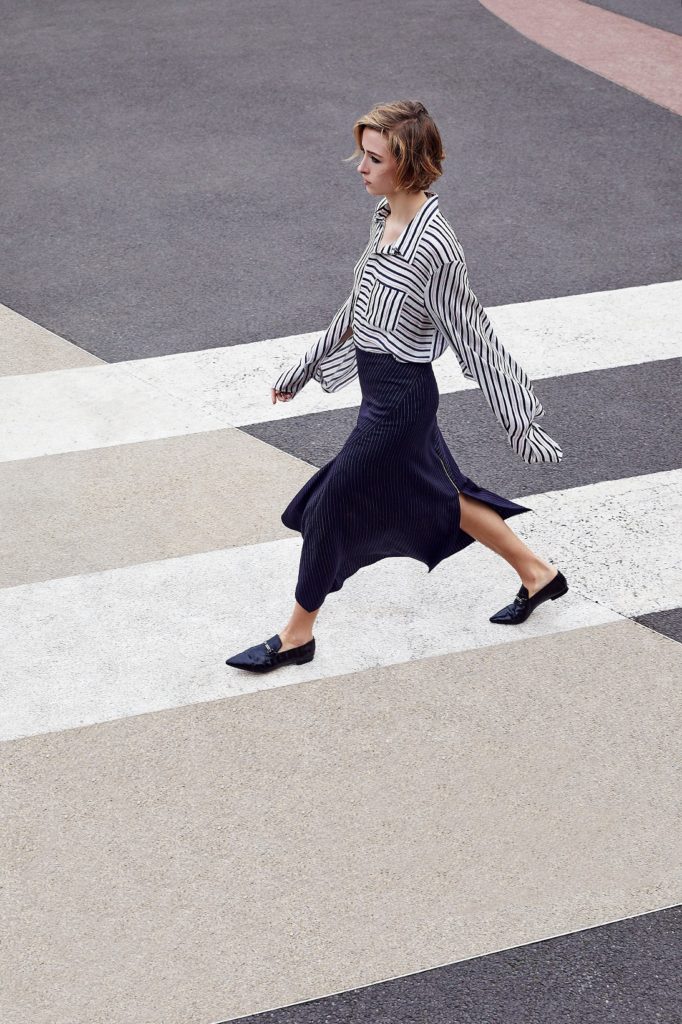 Etro
If you'd like to try the retro life, this summer is a good moment. The 1970s is finding its way back to fashion. Paisley, statement belts, high shoes, shirts, 70s jeans, vests – you got it. This look from Etro is a reflection of many of the 70s trends mentioned. I love how the shirt is structured with the statement belt. The high boots are fierce with their fitted suede style. The layered shirt and dress situation is quite easy to recreate, just layer up your summer dress with a chic shirt and secure it with a belt. Perhaps high boots are not a good look for summer, but perfect for fall! For summer, choose a pair of mules or any other trendy summer style. Notice the leo scarf around the neck? A fun twist!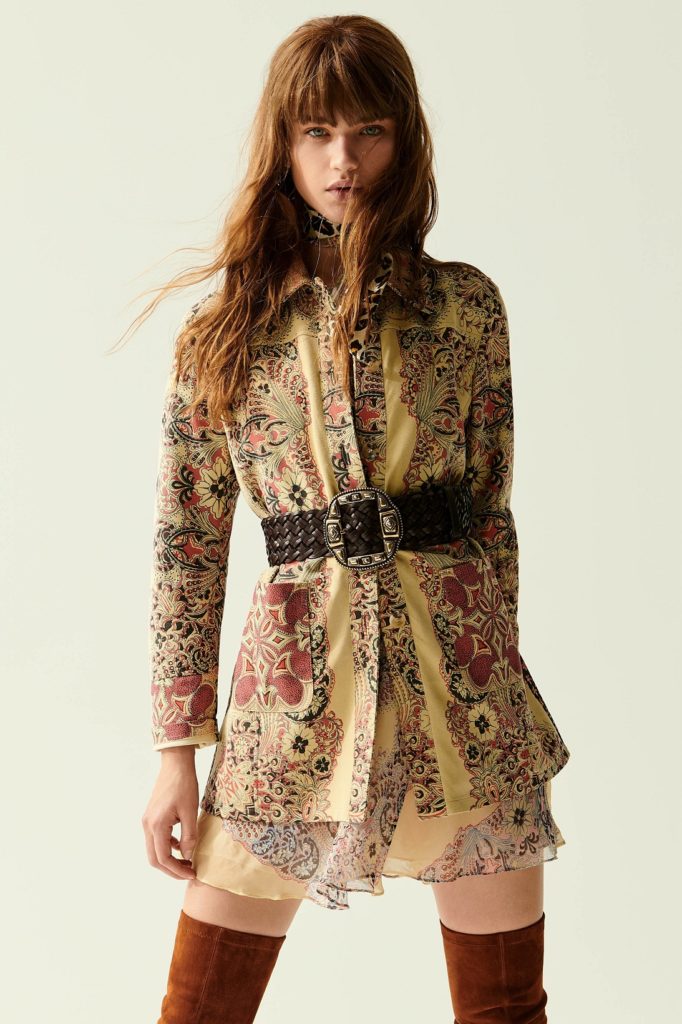 Ulla Johnson
If you're looking for a more casual bohemian summer fashion, Ulla Johnson is a good source of inspiration. Her resort 2020 collection is all about that colorful, knitted, happy vibe. Both of these looks are just superb. Love the elegant nautical vibe with the knitwear and blue/white in combination. The top with the pants is such a fun combination too, love the print mix (learn more about prints here). What I like about both of these looks is that they require little to no styling. The print mix in specific is about the two clothing pieces. You can skip the jewelries and accessories as the look carries itself. This is great for summer as you want your outfits to be as lightweight and easy as possible!
Folks! What are your thoughts on these highlights resort 2020 looks? Let me know in the comments below!