Just an update that articles will be published irregularly this week too. Next week things will be back to normal with articles and comments! Xx
---
What's a better way to celebrate the weekend than to highlight some really fashionable looks from the resort 2020 collections? Well, I'm definitely here for this fashion party of bright colors and distinct patterns. I know this is "supposed" to be the fashion for next summer but I do think it's more than justified to already now get some inspiration from it and try some styles. Anyways, here's some favorite looks of mine and why I like them:
Resort 2020
Carolina Herrera
How beautiful isn't this dress and its orange color? Absolutely adore the timeless style of the knee-length with the draped hemline. The floral detail adds a lovely summer touch and contrasts the orange color well. Love the way the scarf accentuates the colorful look with the same orange color and how the blue shoes are breaking off the monochromatic style. I think this dress is perfect for more formal summer events, like a cocktail party, as the structured style adds a more preppy vibe. If you have a dress similar to this one and wants to make it more casual though, pair it with some sneakers or slippers!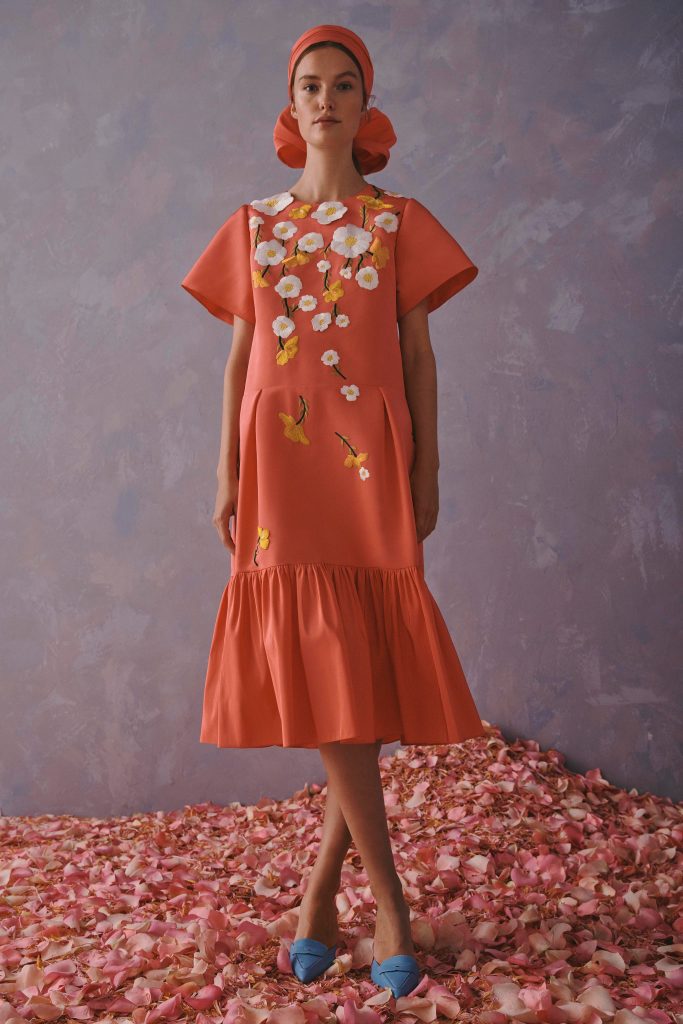 Cushnie
In contrast to the preppy look of Herrera, here's a sporty one of Cushnie. I love the knitted (?) dress as it's such an unexpected fabric for summer. The pleated skirt adds a favorable structure to the outfit, which balances the simple top and the minimalistic shoes. I think the styling here is great as the neutral earrings, shoes and hairstyle centers the attention to the dress, which in all its simplicity is very flattering and beautifully made. The kick of energy in the outfit comes from the snake patterned bag, that both with is chunky volume and orange shade contrasts the calmness of the beige. Much alike the Herrera dress, this one would probably be more wearable in a daily context with some sneakers!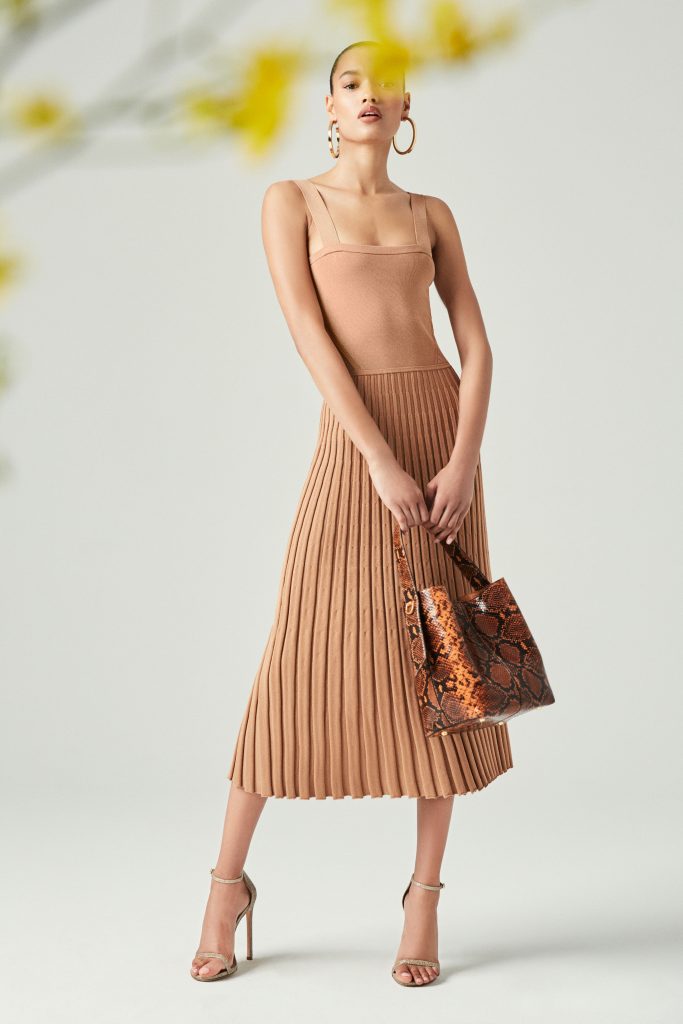 Red Valentino
Now this is what dreams are made of! At least if the dreams are blue, transparent and fluffy. I love how there are a lot of things going on in this outfit. You have the transparent fabrics, the voluminous sleeves, the layered tulle, the ruffled top, the shimmering and the polka dot pattern. All of this melts together nicely, as each element is kept quite subtle or in line with one another. The statement sleeves are matched with the volume of the layered skirt. The dots are well-balanced with the transparent fabric etc. What makes this outfit interesting is of course the choice of shoes, where the chunky boots are quite the unexpected element. Just adore though that they're kept in the same color as the dress!

Folks! Which one of these looks from the resort 2020 collections is your favorite? Let's chat in the comments below! Xx