Oh boy. I realize I did a full review on Johanna Ortiz' resort collection 2018 a year ago and I also picked out a dress for this article. I'm definitely not sponsored or so, but I'm having a major crush on this collection for several reasons so I'd love to chat a bit about that. It's just something special with collections that are more about an attitude than the actual clothes! Here are three fashionable looks from Johanna Ortiz Resort 2019 and oh, catch the full collection here!

Highlights from Johanna Ortiz Resort 2019
Red Dreams
This floral red dress opens the collection and sets a pretty high standard if you ask me. The dress is contemporary with its midi length, exaggerated sleeve and asymmetry. The ruffled look of the sleeve and the belt adds a more casual look. I adore the print with its vegetative appearance and distinct contrast of white and red. What really brings the look one step further are the red statement earrings that intensifies the color. I like the shoes too, very elegant with the bows. Maybe, to simplify the look a bit, I'd choose red ones or perhaps white. A tiny detail in the outfit, but with a major difference, is the hair. I love the centered and very, very, simple hairdo. It frames the face and the outfit beautifully.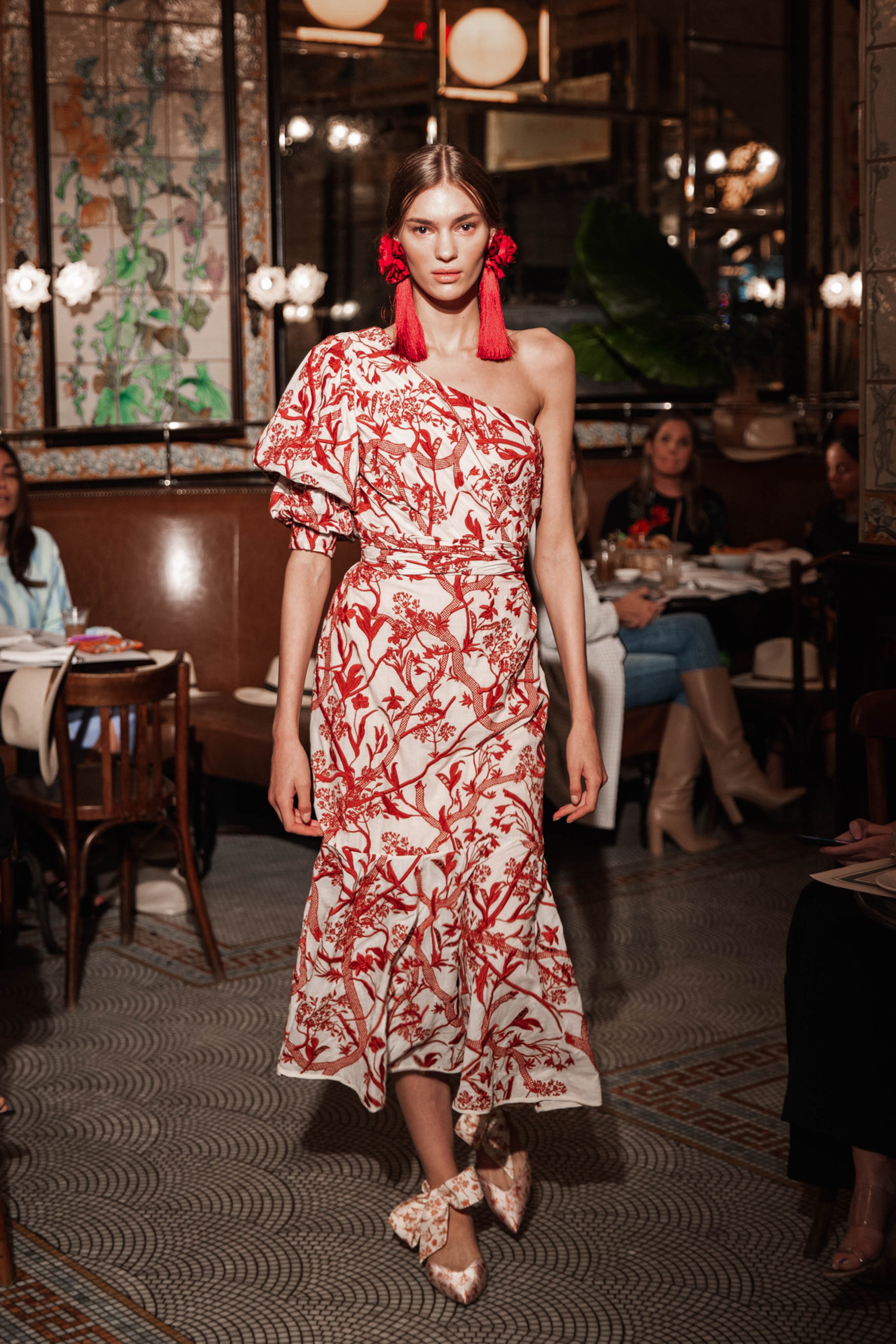 Golden Statement
So this is what happens if you take a kimono and make it more 70s and glam. The deep v-cut is an exquisite opponent to the voluminous sleeves and heavy fall of fabric. The colors of matte green and gold is also superb for the dress, especially as the gold is used for the fringe. It gives some nice, glam, drama to the outfit. The gold is also present in the print which enhances the color! As with the first outfit, I love how the earrings are elevating the look. Great demonstration of how details sometimes can change the entire feeling of an outfit!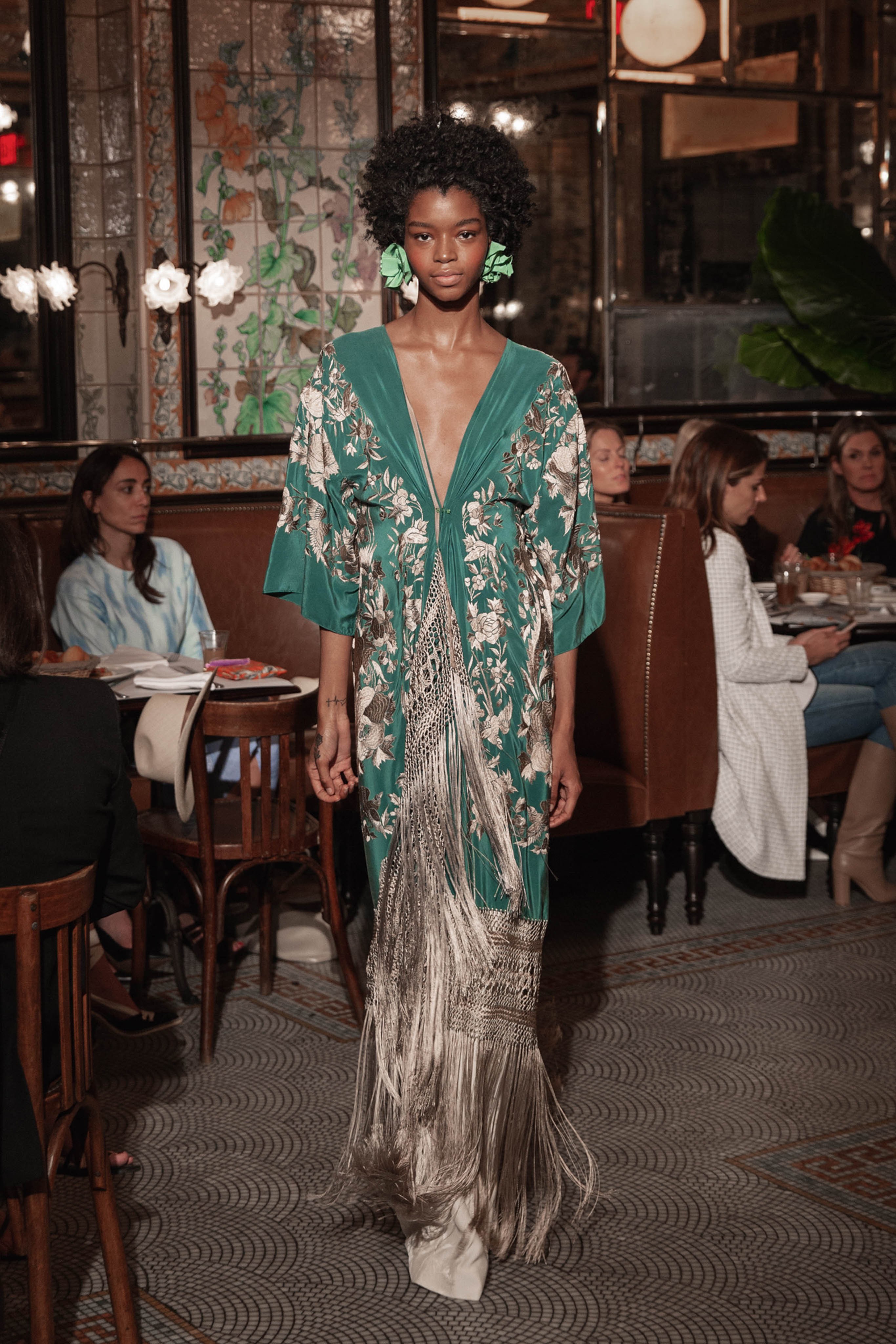 Sophisticated Yellow
If you combine a sophisticated shade of yellow, with a sophisticated style of dress; you get a sophisticated look that's trés chic. I love the wrapped dress, the layering of fabric, the statement sleeves and the golden yellow. Although yellow might not be your favorite color, the style of the dress is more or less universally flattering aka a must if you love your dresses. This dress works perfect for a casual day out or a dinner party. You can easily dress it up or dress it down. I, of course, love the styling in this look too, but more in awe of the shoes than the earrings. I love that the golden shoes picks up the golden tone of the yellow. The earrings are perhaps too distinct in their style, compared to the dress, but I do like the twist!

Folks! Which one of these looks from Johanna Ortiz Resort 2019 is your favorite? Let's chat in the comments! Xx